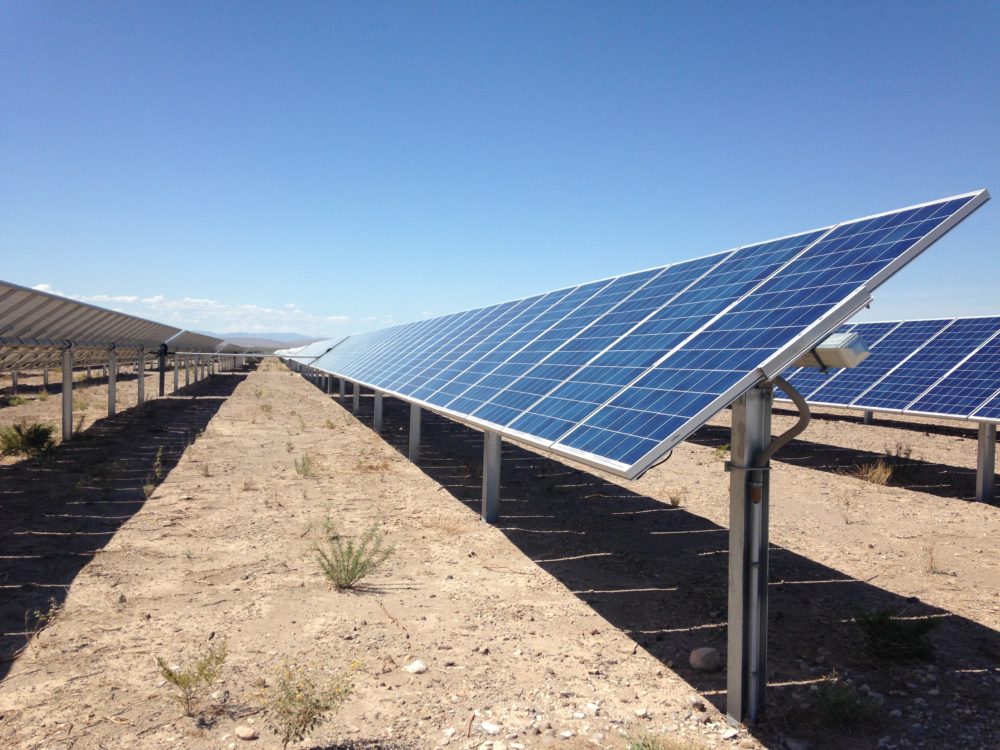 Houston has doubled its solar capacity for the second year in a row, according to an annual report by the Environment Texas Research & Policy Center.
"Basically in two years we've seen solar in Houston quadruple in capacity," said Luke Metzger, the Executive Director of Environment Texas. "It's an incredible rate of growth, some of the fastest rate of growth that we see in the country."
Solar capacity in Houston grew from 20.6 megawatts in 2018 to 42.53 megawatts in 2019 — enough to power about 8,400 homes.
"[It's] still far from maximizing the potential for solar in Houston. But again, coming from just a few years ago where we saw next to no solar in the city, it's a dramatic improvement," said Metzger.
He said installers they've spoken with call Houston an "untapped market for solar."
MORE: Extended Conversation With Luke Metzger on Houston Matters
Nationally, Houston ranks 19th in the country in terms of total installed solar capacity, according to the report. But broken down per capita, Houston comes in at 44th.
In Texas, Houston trails behind San Antonio, Austin and El Paso in terms of total solar capacity.
Metzger said one of the challenges has been that Houston's local utility Centerpoint Energy doesn't offer a rebate for solar installation like utilities in other cities do.
"The city of Houston has done what it can given that it doesn't control the utility, like some cities in Texas do," he said. "Houston is well regarded for a very streamlined permitting process. So if you want to go install solar on your rooftop there's not a lot of red tape."
Metzger said this trend in solar growth is regional, with large solar farms planned for surrounding counties like Fort Bend. A project is also underway to turn a 240-acre former landfill in Sunnyside into a 70-megawatt solar array.