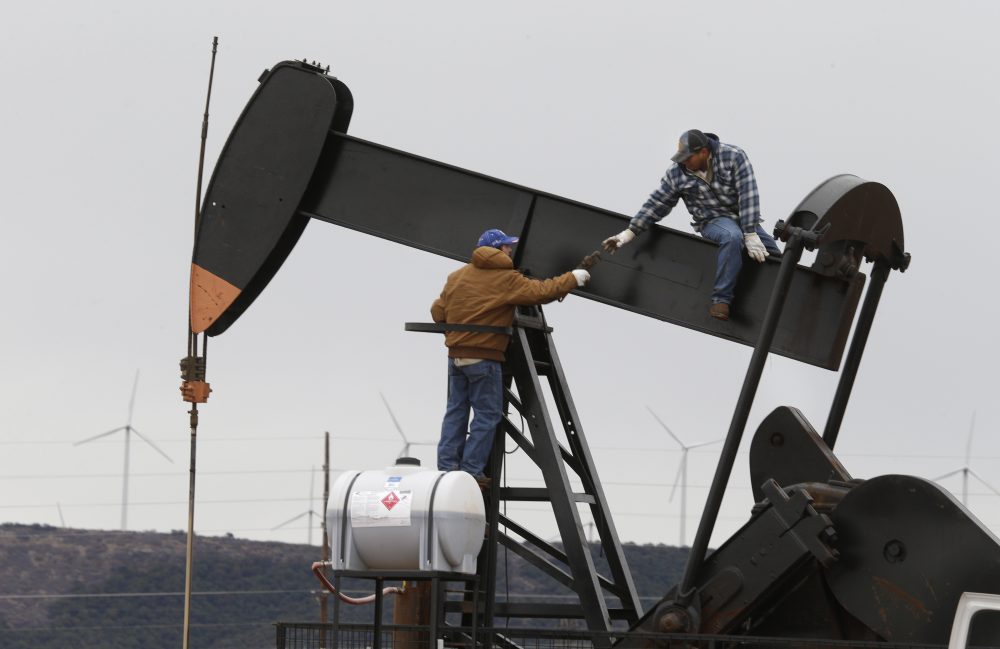 Jeff Lattea wants to stay in the oil and gas industry. So when he was laid off from his job in Houston about a month ago, within an hour, he had his resume updated and sent out to new companies, and signed up to get his background check in order. Within 24 hours, he had a new job.
Lattea has worked in oil and gas since 2012, and he said staying in the industry will mean making sacrifices.
"You're going to have to be on top of it, and you're going to have to look for things outside of your comfort zone," said Lattea, a Level 3 Nondestructive Testing welding inspector. "Even be willing to take a pay reduction"
That's what he did. Lattea still works as an inspector, but he's making less than half of what he used to per hour.
Thousands of laid off oil and gas workers in Houston are finding themselves in similar situations: out of work and trying to figure out what's next as historically low oil prices and the coronavirus pandemic continue to hurt the city's economy.
According to filings with the state, in the last five weeks, at least 6,000 energy workers in Texas have been told they're either laid off or furloughed. More than 4,000 of them are in Houston.
That's one reason why Lattea said those who are new to oil and gas should consider something else — or, if possible, develop new skills, and even go back to school.
Katie Mehnert, CEO of industry group Pink Petro, agreed.
"A lot of this is about learning about how to get through that [initial] hardship," Mehnert said, "but then setting aside a bank, so to speak, of money and resources so that you can look at reskilling, you can look at options."
Energy workers are already resilient and highly skilled — things Mehnert said will help them navigate upcoming challenges.
"You need to be making sure that you're visible in tough times, because tough times do not last," she said. "But tough people, tough brands, tough companies do."
Mehnert's company is among those working with University of Houston researchers to gauge how the energy workforce is feeling during the pandemic.
So far they've heard from a little more than 400 workers. Most thought companies were responding well, but more than half of those workers are still worried about the future of their jobs.
Mehnert just helped launch another survey and hopes to hear from more recently laid off workers.
Oil and gas workers may need to leave the industry to find work, according to Christiane Spitzmueller, one of the UH professors working on the study.
"There's a lot of things in energy that are pretty cool and unique skill sets," she said. Those can be transferred to other lines of work, she added.
Laid off workers should take an inventory of their skill sets, Spitzmueller said, "and do that in a pretty detailed level for both their technical skills and their non-technical skills."
Oil and gas workers often have experience working with international partners and interacting with people from a wide range of cultures. And technical skills are highly sought after, Spitzmueller said.
That, combined with cultivating a professional network, could help those out of work find employment elsewhere, she said.
"Who are people you've worked with professionally outside the industry, who are people you have as acquaintances, who you can rely on for networking?" Spitzmueller said. "How can you leverage some of your networks to progress this next step of your career?"
Welding inspector Jeff Lattea says those networks are key. He recommended not venting on social media or bad mouthing a former employer, even if you're upset about getting laid off.
If the industry does recover, Lattea said that networking, along with a willingness to do something in the short-term to make ends meet, and to invest in training, could be key.
"This is the time to build connections and do whatever you can do to make money," he said.