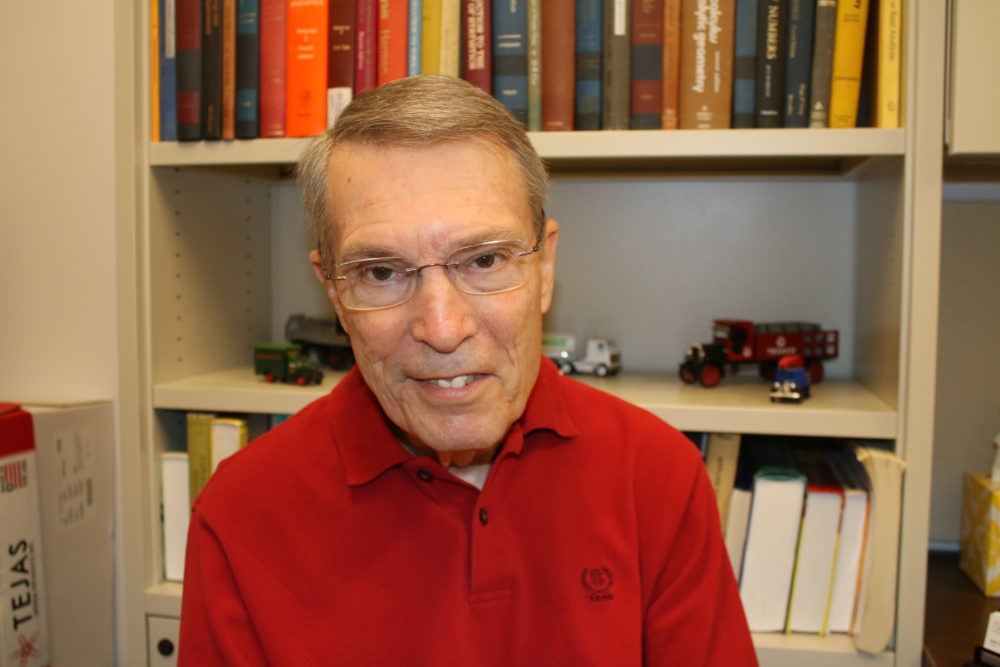 For the first time ever this week West Texas Crude dropped below zero amid a worldwide oversupply and the COVID-19 pandemic.
For Houston, economists say that means there will be more furloughs, lay-offs and bankruptcies.
To learn more about how these tough times will play out, energy reporter Kyra Buckley spoke with Bill Gilmer, Director of the Institute For Regional Forecasting at the University Of Houston.
This interview has been edited and condensed for clarity.
How has COVID-19 changed the previous projections for jobs? And could you talk a little bit specifically about oil and gas?
I put out a report in mid-January that we would gain around 49,000 jobs here in Houston this year, in 2020. And now those numbers, if you count the losses from oil, probably a recession in the U.S., and what by the end of the year might still be 25,000 jobs or so lost to social distancing in the last quarter of the year, then we come out with about 67,000 jobs lost for the year. So it's a swing of 100,000 jobs. More than that.
With the shutdown in Harris County, that's going to be 250,000 jobs probably lost in April. Many of those jobs will come back by the end of the year, we hope.
So we started the year thinking that jobs were going to grow in the Houston area, and now we're expecting jobs to decline.
They were already being dragged down by oil — 49,000 jobs is a subpar year in Houston. Our history is about a two percent growth rate over the last 25 years or so. A two percent growth rate would have meant about 64,000 or 65,000 jobs in Houston.
But the oil downturn — which actually has been underway for some time in Houston, it actually started back in 2018 — the oil downturn had already begun to drag the numbers down in the Houston metro area.
How does this downturn compare to past ones?
What makes this one different is these stay-home orders, and it has put the public health authorities in the driver's seat. Well, actually, it's put the virus in the driver's seat. Then the health authorities are riding shotgun, trying to react to it. And the rest of us, including the national economy and the local economy, are in the back seat waiting to find out where the health care authorities are going to take us. So we don't know where this is going to go.