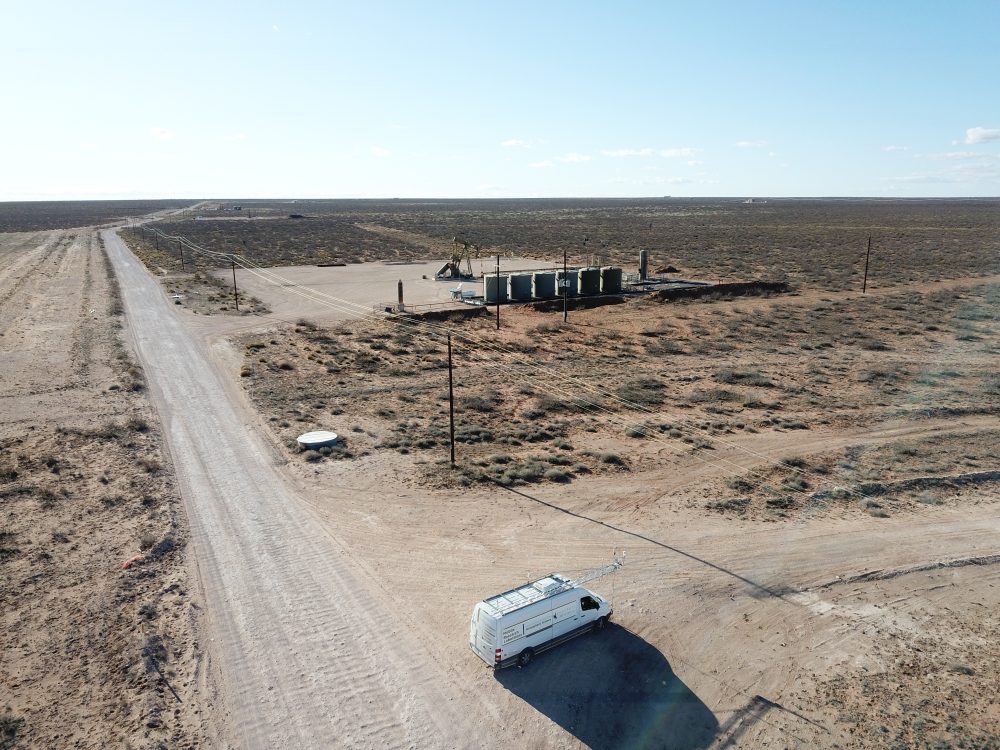 Methane emissions from oil and gas production in the Permian Basin are nearly triple federal estimates, according to new data from the Environmental Defense Fund (EDF).
Researchers at the nonprofit looked specifically at methane emissions within the Permian's Delaware Basin, focusing on a 10,000-square-kilometer section that spans the Texas and New Mexico border.
The researchers found that 3.5% of the gas produced in the area is leaked into the air, nearly triple the EPA's nationwide estimate. That translates to 1.4 million tonnes of wasted methane a year.
"We estimated that's about 3 million households of natural gas usage, so it could fuel every home in Houston and Dallas combined," said David Lyon, a scientist based at the EDF's Austin office.
Methane is a greenhouse gas that is 25 times more potent than carbon dioxide when it comes to heating the atmosphere.
To measure methane emissions, the Environmental Defense Fund teamed up with outside scientists and researchers, including the University of Wyoming and Pennsylvania State University. They used a combination of airplanes, mobile van monitoring units, towers and helicopters to capture methane pollution.
Side-by-side video shows emissions captured by an infrared camera. (Courtesy of Environmental Defense Fund)
"The sources could be any number of things," said Colin Leyden, Senior Manager of Regulatory & Legislative Affairs at the EDF. "It could be a malfunctioning flare, but it also could be tanks that are venting due to, say, an open thief hatch, or an over-pressurized system where gas is leaking from various different valves and connections."
The data is part of a new publicly-available online portal, PermianMAP, that will continue to track and measure methane emissions in the Permian. The purpose of the portal is to identify "the sites, companies and areas where high-emission events are occurring," and create a metric to track the performance between individual companies, Leyden said.
The hope is that both operators and regulators will use the portal to inform their decisions, he added.
"Perhaps one of the most important points about this campaign is that we're going to be making the data publicly available to encourage companies and policymakers to reduce emissions," Leyden said.
The first batch of data was collected from October through March, and the researchers aim to update it biweekly moving forward.
"They're all snapshot emissions, made typically over 15-30 minutes," said Lyon. "It's a partial survey so far. We'll be collecting more data, and as we get more data we'll have more confidence in the numbers. But it should represent the average emissions for the study area in the first quarter of the year."
View the full portal, here.