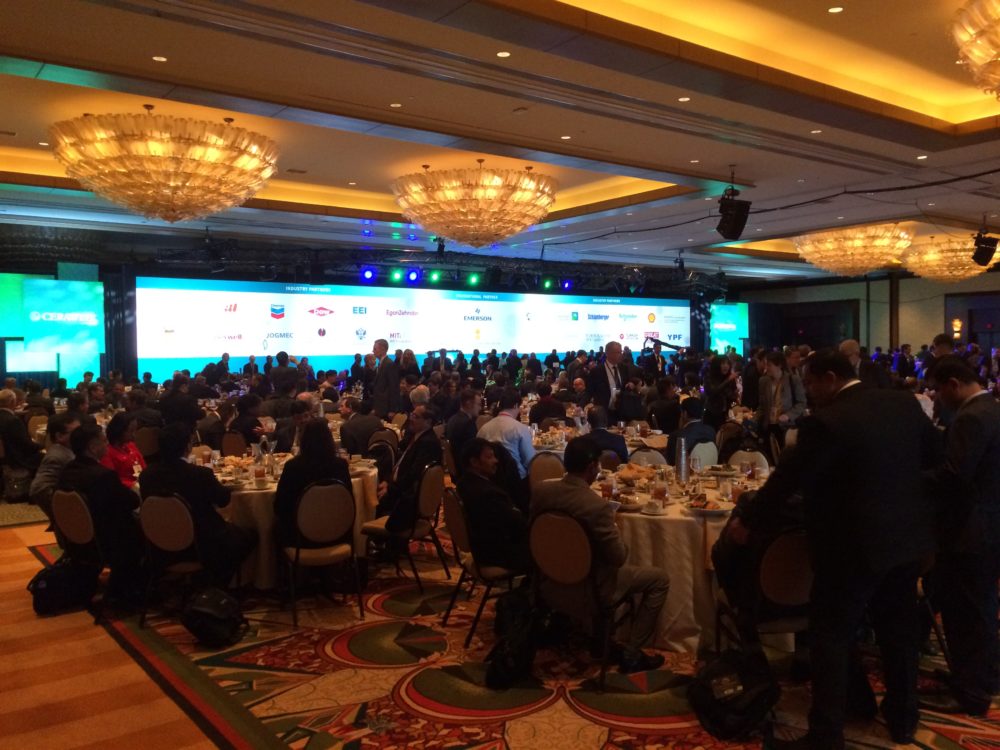 Small energy companies in Texas are having a hard time.
The economic impact of the coronavirus is being felt across the industry, the price of oil is down, and conferences that provide crucial networking opportunities are being postponed or canceled.
Experts say if things don't improve soon, there will be more layoffs, and some businesses could shut down — and small companies are especially vulnerable.
"I believe we're going to see layoffs," said Katie Mehnert, founder and leader of Pink Petro, a small company that supports women professionals in the energy industry. "We will see shrinkage. We will see consolidation."
Mehnert added that small companies are some of the most at risk as the economy slows down due to the COVID-19 pandemic.
"Traditionally, when there is a downturn or there are disruptions like we're seeing right now, we find that organizations (like) women-owned businesses, minority-owned businesses typically don't fare as well because they're already at a disadvantage to start," she said.
Those companies might not have as much as access to capital as the bigger and more-well-known energy businesses. That means when things get tough, banks may be less likely to lend to them and investors may shy away from providing more resources.
But even though some of the small energy companies might have to lay off workers, or might even be in jeopardy of closing, Mehnert said she was optimistic.
"At some point things will come back and we're going to need people, and we're going to need a diverse workforce to drive us into the future," Mehnert said, "and quite frankly, to get great ideas and things into play that can help prevent or mitigate situations like we're having right now."
That type of innovation is already happening, Mehnert said. For example, during this time of social distancing, her company has planned to have two online events each week.
That's important, because this is normally conference season in the energy industry. The oil and gas conference CERAWeek was supposed to draw thousands of international visitors to Houston, but was canceled due to the Coronavirus. Lesser known companies sometimes rely on these events for crucial networking opportunities.
Some smaller organizations also host their own gatherings. The conference hosted by American Association of Blacks in Energy, or AABE, would have welcomed hundreds of guests to the Bayou City next month. AABE is a nonprofit that supports African Americans and communities of color who are part of the energy industry.
"I think the other thing that we forget sometimes," said Paula Glover, AABE president and CEO, "about conventions and small businesses in particular, as well as small nonprofits like myself, is that so much of our revenue comes from these types of events."
As economic activity slows down because of COVID-19, a lot of small businesses will have to figure out how to avoid bankruptcy, Glover said her group is now thinking about how to sustain itself through a time that's unsettling for everyone.
"The connectedness part is an important part," she said.
She points to small companies, like Katie Mehnert's Pink Petro, that help companies stay connected and support one another.
Those companies are also better-suited to handling operations on a tight budget, according to assistant business law professor Dietrich von Biedenfeld at the University of Houston Downtown.
"These are companies that are aware of managing tight deadlines with limited resources, basically making do with what is available," von Biedenfeld said.
That means small businesses could be in a better position than larger ones to find solutions in tough times, Von Biedenfeld said —and they might be better suited to make hard choices during this crisis.
"When you think about maintaining operations, who you cut is as important as who is retained," von Biedenfeld said. "These smaller companies may be better positioned to examine the nuances and particulars of those specific job postings and duties, where some of the larger companies are, again, de facto organizationally bureaucratic."
That's true for Pink Petro. Mehnert said she is going to have hard decisions moving forward — and her experience running a small company will help.
But mostly she's optimistic because these tough times are temporary.
"There's always going to be a need for a more diverse workforce, now more than ever in energy," she said. "And I know that the energy companies are going to be focused on that when we get through this."