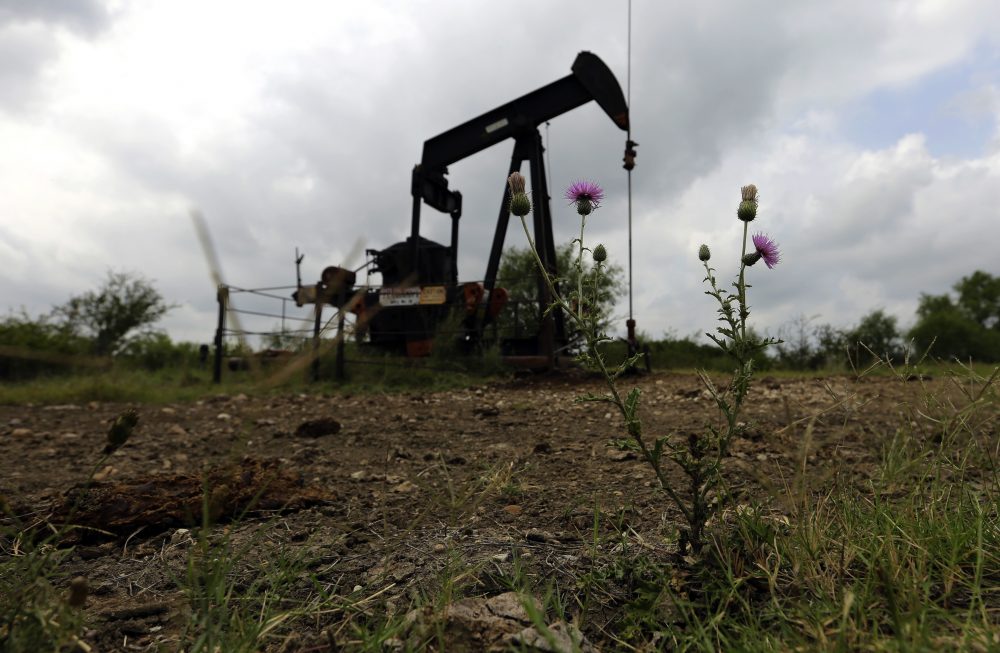 Even if you're not the type of person that follows daily oil prices, you've probably heard that the market has been on a roller-coaster lately.
There's fear over spread of the coronavirus, and Saudi Arabia and Russia failed to make a deal over the rate of production. Now both countries say they'll flood the market with inexpensive oil.
While many places will feel the economic impact of both these international issues, Houston is especially vulnerable.
But just how much?
Recent Price Drops
Here's what we know about the recent drops in oil prices: For a while, Saudi Arabia has been holding back on production to keep prices somewhat steady.
That means the Saudis have taken the hit in some of the past price disputes, according to University of Houston energy fellow Ed Hirs.
"For the Saudis to voluntarily take themselves out of the market for the benefit of everyone else," Hirs said, " it really got to be a sore point for the Saudis."
So Saudi Arabia asked Russia and other countries to pick up more of the share. But they refused, Hirs said.
"So the Saudis said, 'fine, I can outproduce you, I can produce at a much lower costs than you can, and I can survive for a lot longer at a lower price than you can,'" he added.
But the big unknown is how long the disagreement will last.
"If it goes beyond 18 to 24 months, I think we'll see a number of bankruptcies with the smaller independents that are producing in the U.S. shale plays," Hirs said.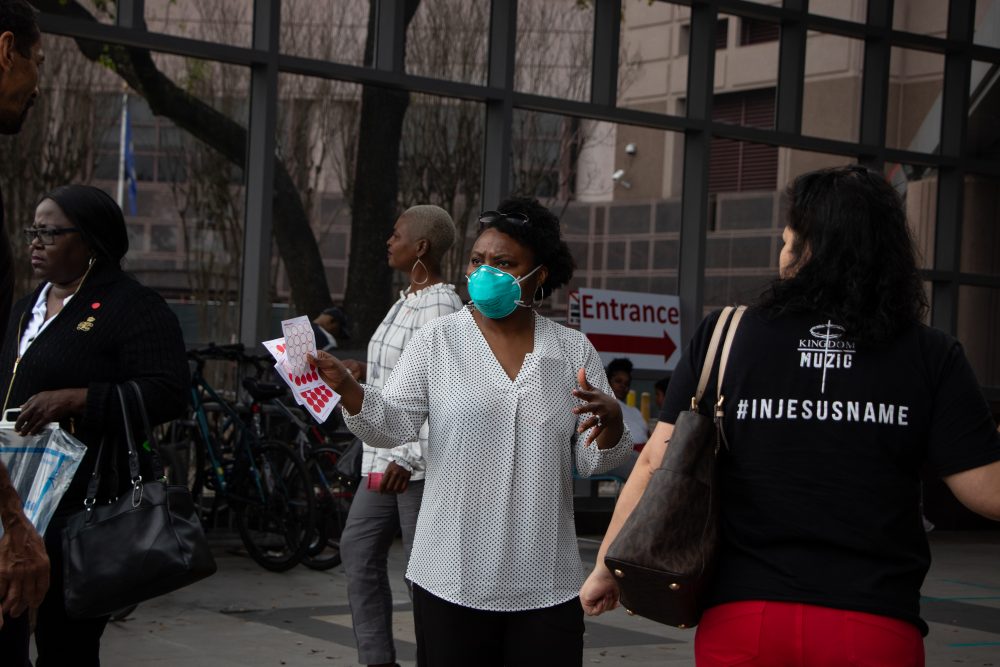 The Coronavirus
Fears over the spread of COVID-19, the disease caused by the coronavirus, are slowing down economic activity as events are cancelled and travel restrictions are put in place.
CERAWeek, a major Houston-based oil and gas conference, was slated for this week but canceled over fears of COVID-19. It would have brought thousands of people from more than 80 countries to the city.
That concerns assistant business law professor Dietrich von Biedenfeld at University of Houston Downtown. He says industry meetups are essential for the long-term health of the oil market.
At a recent Women in Energy luncheon, for example, he said there were a number of empty seats.
"That means that people aren't networking, right?" von Biedenfeld said. "That means that people that would be building relationships and developing the pipeline of future women leaders in energy and in the oil and gas industry were not participating."
Other events have been postponed because of Coronavirus fears, and some slated for later in the spring — like the Offshore Technology Conference — say they're closely monitoring the situation.
But for many in the industry, the more immediate concern is how long prices will remain depressed, von Biedenfeld said.
"We're seeing concerns that if oil does not increase beyond $50 a barrel soon, a lot of people will be laid off," he said.
Layoffs that could hit Houston and also out in the oil fields of places like the Permian Basin in West Texas.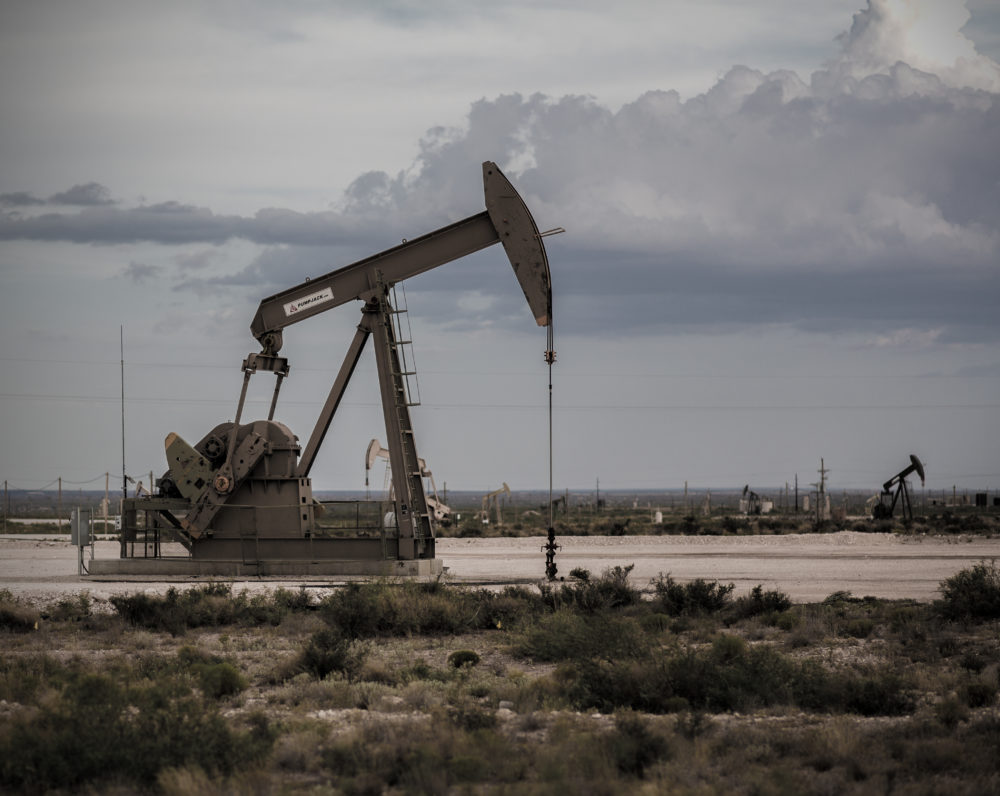 The View From West Texas
Amid fears over COVID-19 and international price conflicts, many people in drill-heavy places like the Permian Basin are going about their lives just like they did a few weeks ago, according to Stephen Robertson with the Permian Basin Petroleum Association.
"Any kind of impacts economically on the Permian Basin, anybody that I've talked to very much believes it'll be short lived," Robertson said.
But he explained that some things have changed. Some large group meetings are happening on the internet instead, and towns like Midland are having community forums about how they're preparing for the possible spread of the Coronavirus.
"Obviously, it is having an impact on the international markets, which can have an impact on operations out here, " Robertson said. "But really, so many of the conversations that I've heard people talking about are on the health side of things, not really the market side of things."
How Long Will It Last?
Will oil prices rebound quickly? That depends.
If either the spread of the Coronavirus or the price disputes last for a long time, Hirs, from UH, said he thinks it will especially hurt small and mid-size oil producers in areas like the Permian Basin.
But if the Coronavirus acts like the seasonal flu and dissipates as we head into the spring, Hirs said the economy will recover pretty quickly, though the oil market might take a bit longer.
But what about that dispute between Saudi Arabia and Russia? Hirs said that if the price dispute continues for more than two years, it's going to be very difficult to be in the oil patch in Texas.
"The Saudis have the ability to push this price war out for five, six year. And even Russia has said they can go for five or six years with this," Hirs said. "The U.S. shale plays can't exist that long on $40 (for a barrel of) oil."