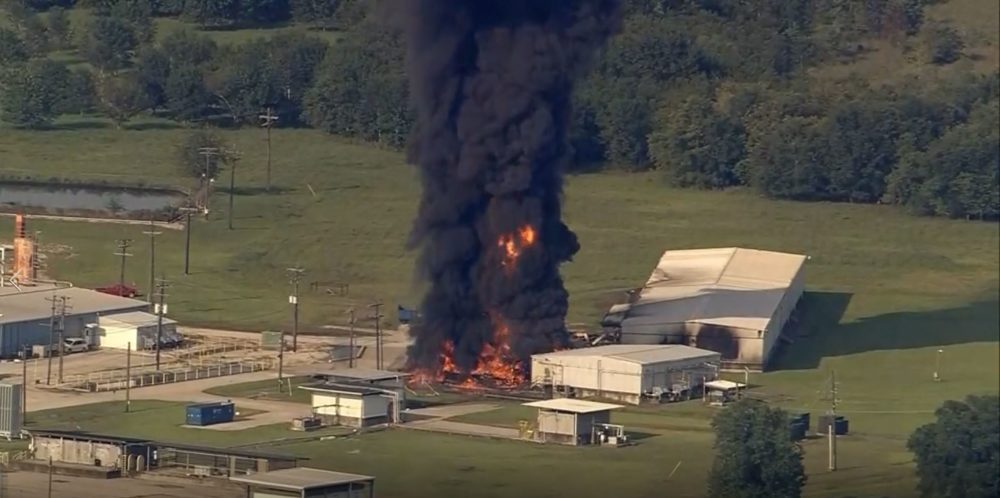 Harris County has sued the Environmental Protection Agency over the Trump Administration's rollback of chemical safety rules, the county attorney's office announced Friday.
In a petition filed this week the county asked a federal court in Washington, D.C. to overturn the rule change, which rolled back regulations tightening disclosure requirements on chemical companies.
"The federal government is failing in its responsibility to protect us from dangerous chemical accidents," read a statement from Ryan. "The EPA's action gutted safety protections for chemical accidents and further endangers our neighborhoods in Harris County."
The so-called "Chemical Disaster Rule" was put in place in part because of the 2013 West Texas fertilizer plant explosion that killed 15 people, and required companies to turn in independent audits, thoroughly investigate chemical accidents, and provide more information about those accidents. They also placed stricter requirements on the storage of chemicals, and required companies to share emergency planning information with local police and firefighters.
But the EPA revised the 2017 requirements after pushback from the chemical industry, stating that instead the focus should be on upping the performance of a few facilities. In a regulatory change summary the agency said that most companies adequately prevent accidental releases, and that the rules are no longer "reasonable or practicable."
Harris County filed its petition Tuesday in Washington, D.C. circuit court. Court documents show 14 states and the District of Columbia are also petitioning the court. It's unclear when a judge will review the petition.
The Harris County Attorney's Office has filed multiple cases pending from fires and explosions at a handful of sites within the county, including the Watson Grinding manufacturing facility explosion in northwest Houston and the chemical fires at Arkema, Inc.'s Crosby chemical plant. Arkema officials are also facing criminal charges.