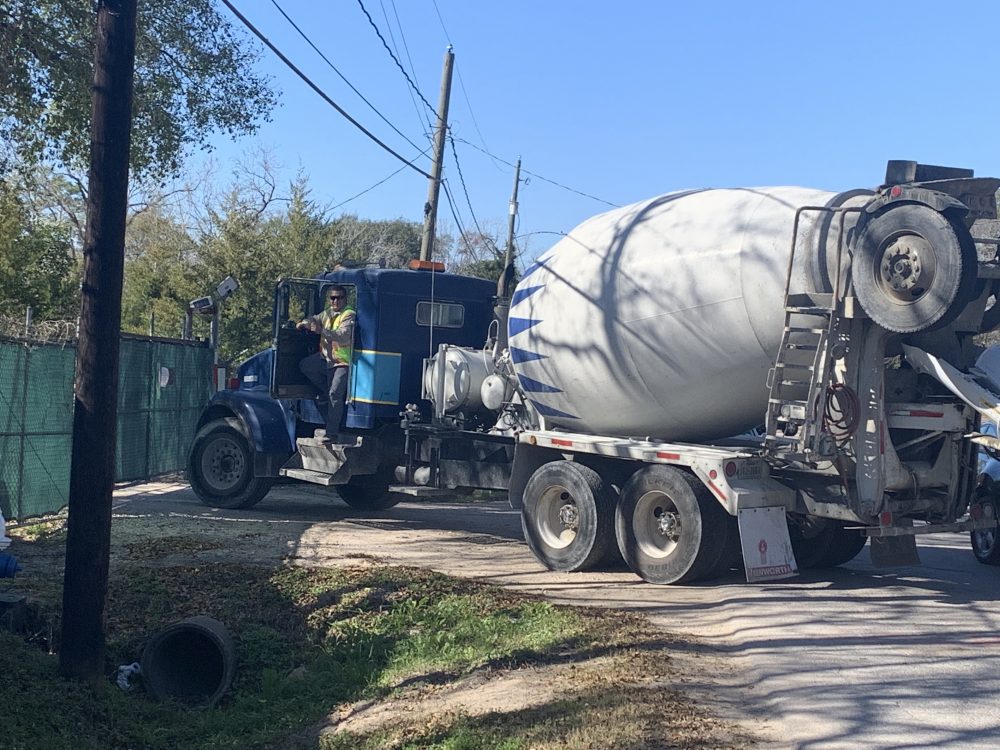 Harris County is ramping up its inspections of concrete batch plants to ensure compliance with air and stormwater regulations.
Starting this week, the Pollution Control Services Department will be conducting regular inspections at plants in the four precincts. Previously, PCS said it would conduct an inspection if there was a complaint filed against the facility.
"Now we're looking at them because we understand that sometimes when communities are not getting action, they stop complaining," PCS director Latrice Babin said at Harris County Commissioners Court Tuesday. "That doesn't mean they're not still experiencing the issue."
Some of the plants haven't been inspected since 2017, Babin added.
"If we find anything, especially if it's something egregious and repetitive, then we move forward with whatever action needs to be done to make sure they come into compliance," Babin said.
PCS will focus on plants that have had previous violations, Babin said. To start, they've identified four plants — one in each precinct — and will carry out inspections over the next four weeks. After the first four plants, PCS will report its findings and determine if it needs to increase the frequency of inspections or bring on additional staff members.
The announcement comes several weeks after two companies pulled their requests to build new concrete mixing facilities in residential areas, following outcry from community members and elected officials.
Concrete batch plants emit dust and particulate matter, which can lead to health issues like heart attacks and respiratory problems. Babin said there are more than 150 concrete batch plants currently operating in Harris County.
Despite pushback from local residents, there's no stopping new plants from popping up, said County Judge Lina Hidalgo.
But, she added, the new inspections will help the county monitor for bad actors.
"The problem is even though there's opposition to their construction, there's nothing that we can do right now to prevent them from being built, so what we can do is hold them accountable," Hidalgo said.