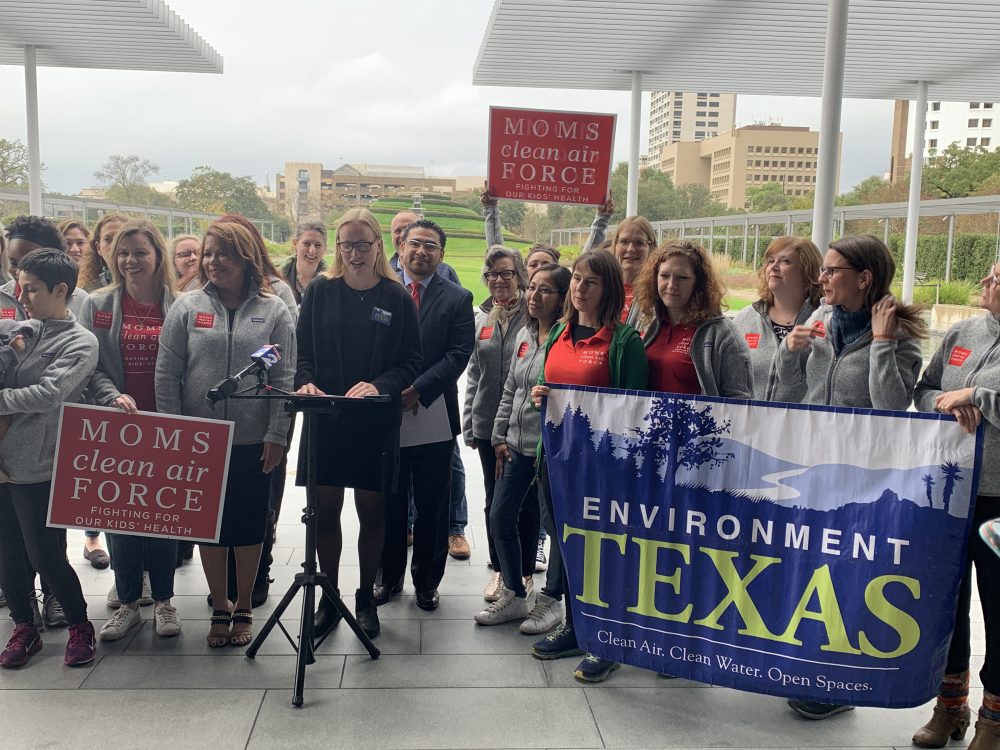 Houston had 110 days of poor air quality in 2018, according to a new report from Environment Texas Research and Policy Center. This is slightly above the national average of 100 days for cities that experienced air pollution.
On Tuesday, representatives from Environment Texas and Moms Clean Air Force introduced the findings at Hermann Park. "We can definitely see that there's been some drastic changes in our weather patterns. Increased heat is something Houston needs to be aware of," said Stephanie Thomas, a representative from Public Citizen, an interest group focused on environmental ethics.
The report looked at fine particulate pollution and ground-level ozone, which is the main ingredient in smog. Ozone is formed by chemical reactions between nitrogen oxides, the majority of which come from the combustion of fossil fuels for transportation and electricity generation. An estimated 62% of nitrogen oxide emissions come from transportation, according to the report, which recommends transitioning to electric cars and transit.
"A lot of people love their electric vehicles. There's lower costs associated with them, even if they have a higher price tag. There are electronic vehicles on the market now that are used, that are quite comparable to regular automobiles," said Thomas.
The report also suggests that state governments adopt and strengthen pollution standards for passenger vehicles.
"Clean car standards help to reduce global warming emissions and health-threatening air pollution for cars and trucks and have helped drive technological advances that have led to strengthening of federal air quality standards," states the report.
Experts who contributed to the report suggest providing incentives and mandates for zero and reduced emissions technologies.
View the full report, here.