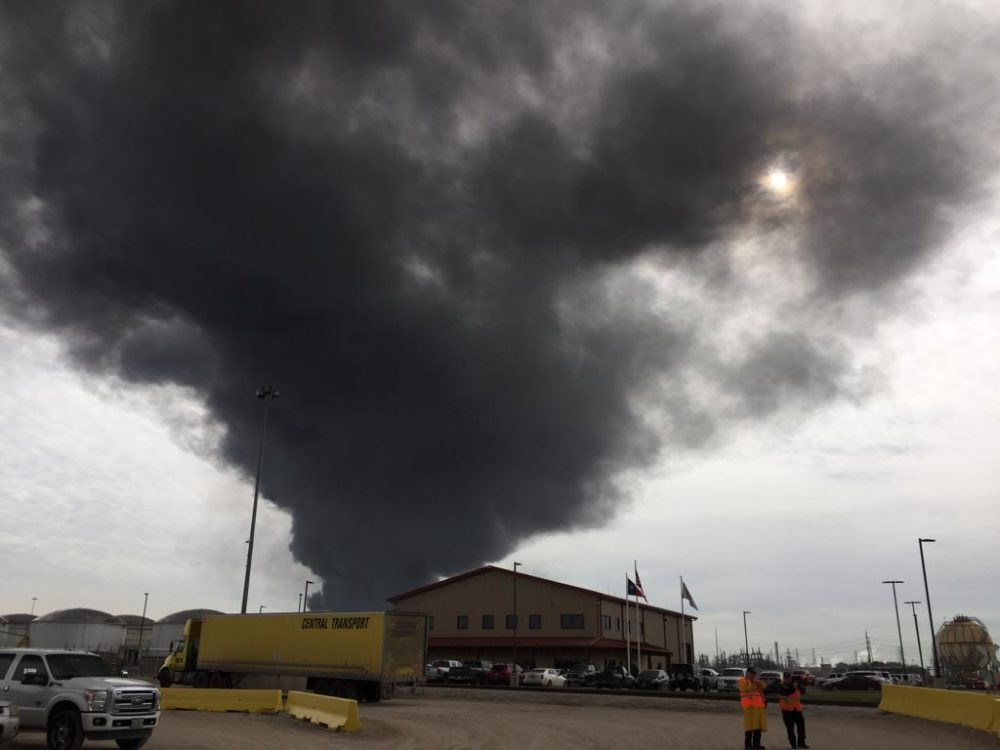 A $1 million grant is coming to Harris County for air quality monitors and training. The grant is part of the petrochemical industry's response to the ITC plant fire in Deer Park earlier this year.
Back in March, the ITC chemical fire spewed smoke and chemical runoff for days. The American Chemistry Council Foundation and the East Harris County Manufacturers Association are providing the funds with no required match by the county.
County Commissioner Adrian Garcia called the grant "historic."
"For so many years, there's been a conversation that protecting our environment and protecting our industry have been mutually exclusive of each other," Garcia said. "This is just a demonstration that it's not, that we can both work together, work towards the same goals."
The monitors will go into Precinct 2 where much of Harris County's petrochemical industry stands. Garcia said he hoped the industry's response would serve as a model it could use in dealing with communities elsewhere in Texas and around the country.