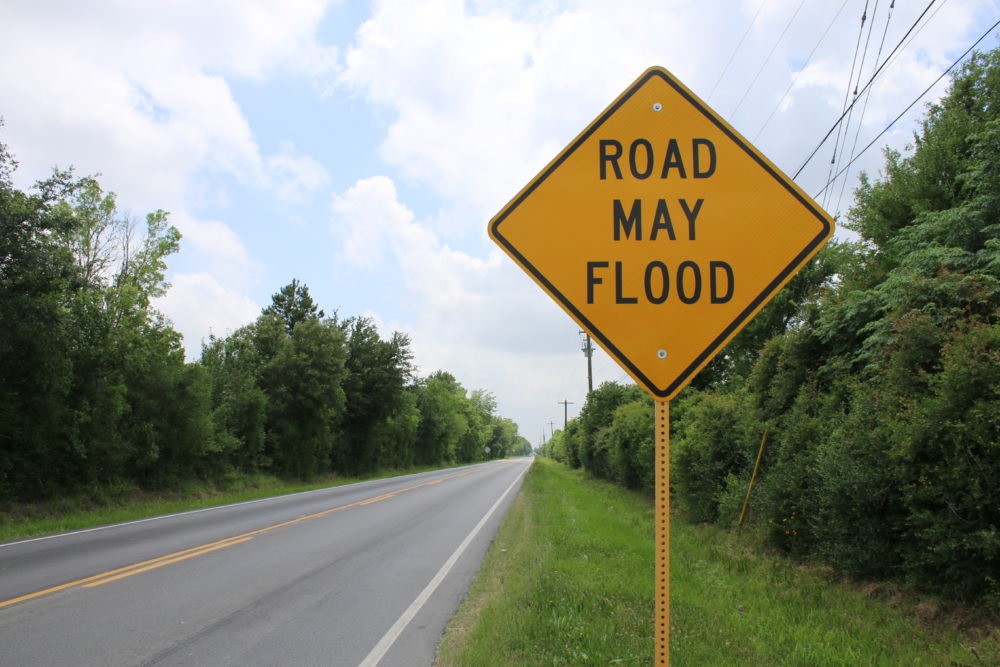 UPDATE (August 7, 2019): This story has been updated with a response from the Texas Water Development Board.
When the Texas Water Development Board announced 13 meetings across the state to solicit public comments on the first-ever statewide flood plan, Houston didn't appear to make the cut.
Meetings were scheduled in places like Tyler, Bastrop and Tomball throughout August. State Senator Carol Alvarado, D-Houston, said she was surprised when she saw the list.
"I looked at the schedule and there was nothing scheduled for Houston. I couldn't believe it," Alvarado said. "I don't even know how somebody could think about holding hearings about creating a statewide flood plan and not have Houston on the schedule."

We had a packed room in Bastrop this morning for the #txflood stakeholder workshop. Thanks to everyone who attended and shared input and to @LCRA for allowing us to use your Riverside Conference Center! pic.twitter.com/nMF96L7GDu

— TX Water Dev Board (@twdb) August 6, 2019
Where's the Houston/ Harris County meeting? Hello…remember #Harvey??? https://t.co/e7W75OGpju

— Carol Alvarado (@CarolforTexas) July 31, 2019
Exactly! I sent a letter to @twdb this week asking this same question and requesting a meeting in Houston… https://t.co/eqIxYrnOBO

— Sarah Davis (@SarahforHD134) August 1, 2019
"They said that they had trouble getting a venue, and so we volunteered to help, and we, along with the city of Houston, Mayor Turner's office, secured City Hall," Alvarado said. "There are so many venues in Houston."
The meetings will help the agency allocate nearly $800 million from the state's Rainy Day Fund for drainage and flood projects.
"This is going to determine how these funds are dispersed and projects are funded," Alvarado said.
The agency has since added one more meeting to the roster. It will be held at Houston City Hall on August 23 at 9:30am.
"We're glad that they responded quickly and scheduled one. So I'm looking forward to it," Alvarado said. "It's settled now and we're moving past it, and trying to get as many people there as possible."
The Texas Water Development Board responded in a statement.
"The Texas Water Development Board worked with about a dozen Houston locations trying to secure a meeting space in Houston that provided a large enough meeting space and parking for attendees. We were unable to find any that met those criteria and were available on the dates we requested. As a result, we scheduled a meeting in Tomball as the alternative Harris County location. Houston area elected officials have since helped us secure a location in Houston on August 23. We are also providing a webinar for anyone who would like to participate and requesting written comments, which are due to us on August 30."