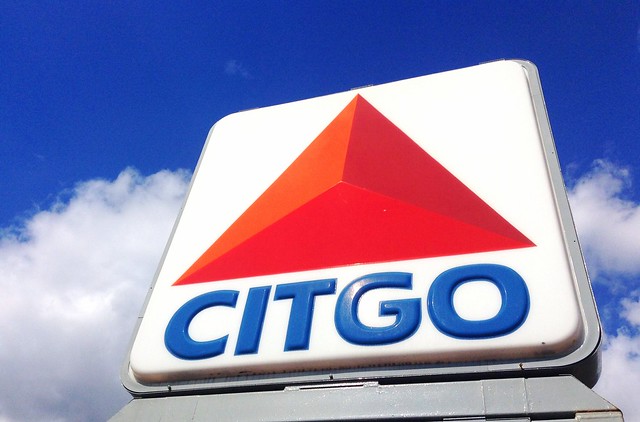 The future of Houston-based oil refiner Citgo is uncertain after a court ruling earlier this week.
The ruling said that Citgo's shares could be auctioned off to pay back a debt of $1.4 billion that Citgo's parent company, the state-owned Petroleos de Venezuela, owes to a Canadian mining firm.
There is also uncertainty surrounding Citgo's Board of Directors, leading to further problems around the company's case. One board is backed by Venezuela's Opposition Party leader, Juan Guaidó, and is supported by the Trump administration, while the other board is loyal to Venezuelan President Nicolas Maduro.
With 4,000 Citgo employees in Texas and 800 in Houston alone, Houston Matters spoke to Loren Steffy, managing director for 30 Point Strategies about what this decision could mean.
What do these court developments mean for Citgo's 800 Houston employees?
Steffy: It was already a difficult situation for them. The company is kind of caught in the middle of the power struggle between the old government and the opposition government in Venezuela. Now you have this added uncertainty that's thrown in on top of it. If the sale was allowed to go through, Citgo has said it could cause the company to default on its debt and potentially put a lot of jobs in jeopardy.
It would affect employees at all the facilities in the U.S. potentially, so at this point, it's very hard to know exactly how this might go forward. There are a couple of legal maneuvers left, and of course, the Trump administration also has a say in this. So, nothing is certain at this point except that this aggravates the struggles of a group of employees who have already had a lot of issues with uncertainty over the last few years.
Will this affect the companies that do business with Citgo?
Steffy: We've already seen that. In addition to the Canadian mining company, Crystallex, which is the one that's pursuing this claim, there are a number of other companies that have already lined up, including Conoco Phillips, to assert similar claims. So even if the company remains intact after this, we don't know what will happen with the other organizations that are owed money by Citgo or by the Venezuelan government.
Why might Citgo end up being auctioned off?
Steffy: The company that's pursuing this claim, Crystallex, is a defunct mining firm out of Canada. The dispute goes back to a mining claim from 2011. So they're basically trying to collect the money that they were owed for this failed operation. The way they would do that is to actually claim the shares of Citgo's parent company, which trades here in the United States. They would then sell those shares off in order to get the money to pay the debt.
They could prevent this by looking at the legal case. An appeals court could reverse this decision. The other, probably the best hope they have is that the Trump administration is trying to support the opposition government in Venezuela, which has basically claimed Citgo. So you could see a situation where the Trump administration might step in and say those shares are protected because the Venezuelan government desperately needs the revenue that comes from Citgo and basically what's left of the Venezuelan economy.
Is this situation unusual for the energy industry?
Steffy: This is very unusual. I mean, international disputes like this often see companies filing a claim trying to seize assets, but usually, the jurisdiction is not as clear cut. In this case, you're talking about a U.S. company that is owned by the Venezuelan government. So it's a little more clear cut from a legal standpoint, but one of the issues that we're going to be looking for here in the next few weeks is what the Trump administration is going to do. Are they going to step in and basically cast aside the rule of law and throw out the creditor's rights and say, "No, you can't claim it in this case," or are they going to allow this to proceed, in which case you hurt the government you're trying to help and potentially cost a lot of people their jobs.
This interview has been edited and condensed for clarity. Listen to the full conversation with Loren Steffy on Houston Matters in the audio below: