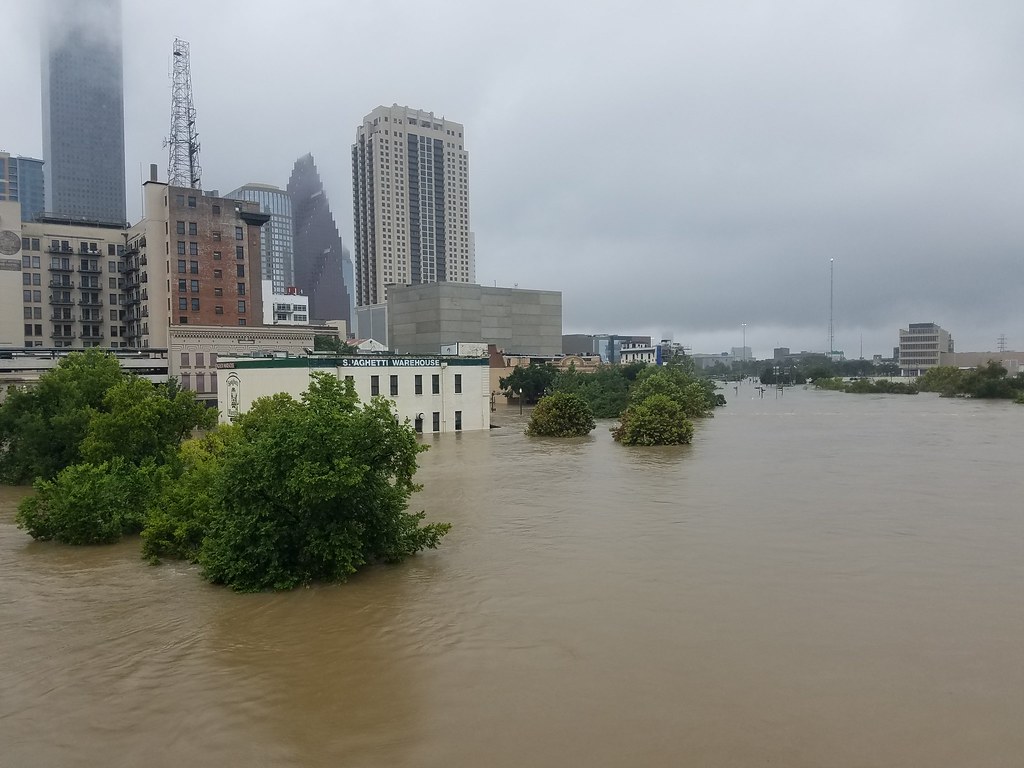 Federal government inspectors say the Environmental Protection Agency needs to get better at reaching out to vulnerable communities during Texas disasters.
That's the takeaway from a report released Tuesday on part of the agency's response to Hurricane Harvey in 2017.
In Harvey's wake, more than 60 drinking water facilities and 40 wastewater plants up and down the Gulf Coast shut down.
The EPA's Office of Inspector General said in the report that the agency's staff for Texas and surrounding states "successfully fulfilled" its mission in responding to those problems. But the report said the agency didn't do as good of a job communicating the risks of those water problems to the region's large Vietnamese and Spanish-speaking communities.
Not that the agency didn't try.
"For the first time during a hurricane response, [the agency's regional office] deployed environmental justice liaisons to communities impacted by Hurricane Harvey," the report said. "EPA Region 6 also established a telephone hotline and email account to provide updates on the response and receive environmental justice concerns."
But, the report said, those efforts didn't go far enough.
The agency distributed translated pamphlets outlining potential water hazards from the storm, but didn't have enough of those pamphlets to go around. The report said the information in the pamphlets wasn't made available online in Vietnamese.
"It is not known how many people needed translated materials but did not receive them," the report said, noting that as a result, "nonnative English speakers may have lacked essential public safety information regarding the risks of floodwaters and how to disinfect drinking water."
The EPA has agreed to fix those shortcomings, but that work might not be finished until March of 2020, after this year's hurricane season.
The Environmental Integrity Project, an advocacy group that has highlighted what it calls the "man-made environmental disasters" from Harvey, said in a statement the improvements the EPA has agreed to "do not go nearly far enough."
"EPA needs to begin requiring that municipal wastewater treatment plants and industries in the future be built with better flood planning, including by locating them outside of flood zones, or built with berms, walls or artificial wetlands that would help protect them from flood waters," the group said in a statement.
The inspector general's office is expected to release a separate report on the EPA's response to air quality concerns after Harvey later this year.