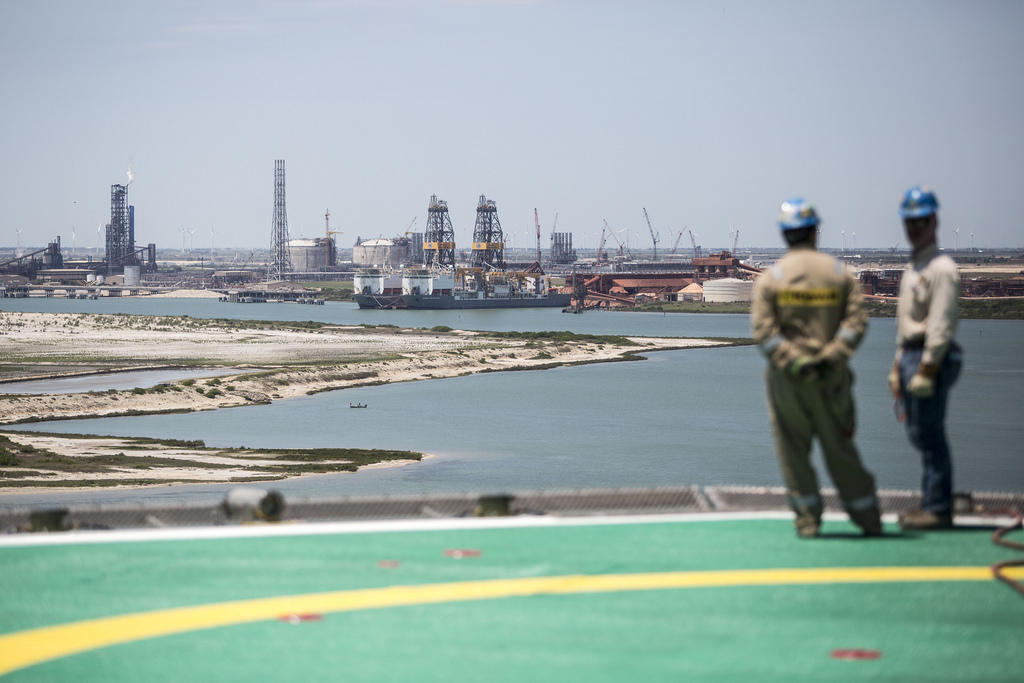 House Democrats are slamming the Environmental Protection Agency for what they describe as the agency dragging its feet on a Congressional investigation related to Hurricane Harvey.
The probe centers on a NASA plane that could have surveyed pollution over Houston after the storm hit the region in 2017, but ultimately didn't.
The House Committee on Science, Space and Technology, led by Rep. Eddie Bernice Johnson of Dallas, has been looking into why the plane wasn't used after NASA had offered it up as a tool for monitoring the storm's environmental impact.
The Los Angeles Times, citing internal NASA documents released to the paper and to the committee, has reported that the state and federal agencies involved in the response to Harvey didn't want the plane to conduct the pollution survey because the results could have made the agencies look bad.
From the Times story:
...documents submitted to Congress show that TCEQ and EPA coordinated their response to turn down the offer and that, according to notes about the event by TCEQ senior air quality scientist Mark Estes, NASA's flight offer "was scrapped for reasons unrelated to science."

NASA emails obtained by the Los Angeles Times and Congress show that a space agency official, Barry Lefer, was told by TCEQ Director Michael Honeycutt that state and federal environmental agencies were worried that "NASA will run with this dataset to the press and in the process, make EPA and TCEQ look bad."
In a letter Wednesday to EPA Administrator Andrew Wheeler, the science committee's Democratic chairs accused the agency of missing deadlines for document requests and withholding some documents altogether.
"It appears that EPA acted willfully to frustrate the Committee's constitutionally-mandated oversight responsibilities on this issue," they wrote.
The TCEQ and EPA have previously pushed back on reports about the NASA plane, insisting the offer to use it wasn't "turned down," but rather that the agencies involved decided the survey wouldn't have added much to other pollution monitoring efforts.
Asked whether the TCEQ's previous comments on the matter still stand, an agency spokesperson answered "yes."
In the letter to Wheeler, the committee chairs noted that they have obtained the documents in question from other agencies involved in the dispute. But they suggested their frustration is a matter of principle.
"EPA's refusal to respond to Congress on this issue suggests EPA may also fail to learn from its mistakes after Harvey and take more appropriate steps in the future," the letter read.
In response, the EPA insisted it is playing ball.
"EPA has been and continues to be responsive to the committee's request for information on this issue," agency spokesperson Michael Abboud said in a statement. "The Agency has provided documents to the Committee on a rolling basis and we anticipate providing additional responsive documents on this matter."