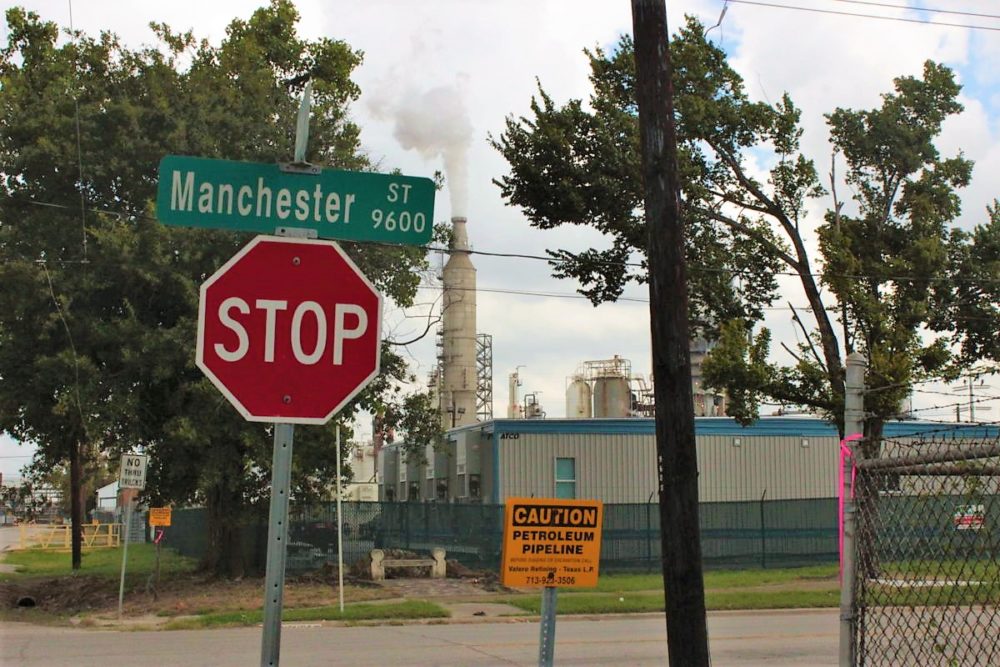 Officials in the Houston area continue to pursue avenues to pressure polluters, even as the region's economy remains closely tied to the oil and gas and petrochemical sectors.
Harris County commissioners approved two new efforts in the county's environmental crackdown this week, targeting companies that have angered advocates in "fence-line" communities where people live close to heavy industry.
The county has already sued companies like Intercontinental Terminals Company (ITC) and KMCO that have had high-profile fires. Other targets have included Arkema, the chemical plant that flooded in Hurricane Harvey's wake in 2017.
Now, the county plans to go after Valero in federal court over pollution concerns at the company's Houston refinery, particularly after Harvey. The refinery is located next door to the small Manchester neighborhood.
"It's yet another effort to do everything we can, even if the state is failing to adequately enforce, we will step in," Harris County Judge Lina Hidalgo said at a Tuesday meeting. "We'll enforce the Clean Air Act and protect our citizens."
This particular case could be a novel approach: one expert told the Houston Chronicle that advocacy groups are usually the ones to pursue the kind of "citizens' environmental lawsuit" the county is planning against Valero.
"I can't think of any instances where it was used by a government, certainly not a big government," the University of Houston's Victor Flatt told the newspaper.
A Valero spokesperson didn't immediately respond to a request for comment.
Another, more subtle effort will target ITC again.
The county plans to ask state regulators to give the public more time to oppose an air permit change at the company's Pasadena location, a different facility from the Deer Park tank farm that caught fire in March. Advocates worry the permit change would lead to more pollution.
Rock Owens, who heads up environmental cases at the county attorney's office, said the moves are part of a broader strategy.
"I think that you can expect to see more action in what we call the petrochemical corridor, around the eastern ship channel," Owens said. "One of the goals of all of this, of course, is to get emissions rates down."
There's no clear timeline on either of the moves approved this week. Owens said the federal lawsuit against Valero should take at least two to three months to be filed.