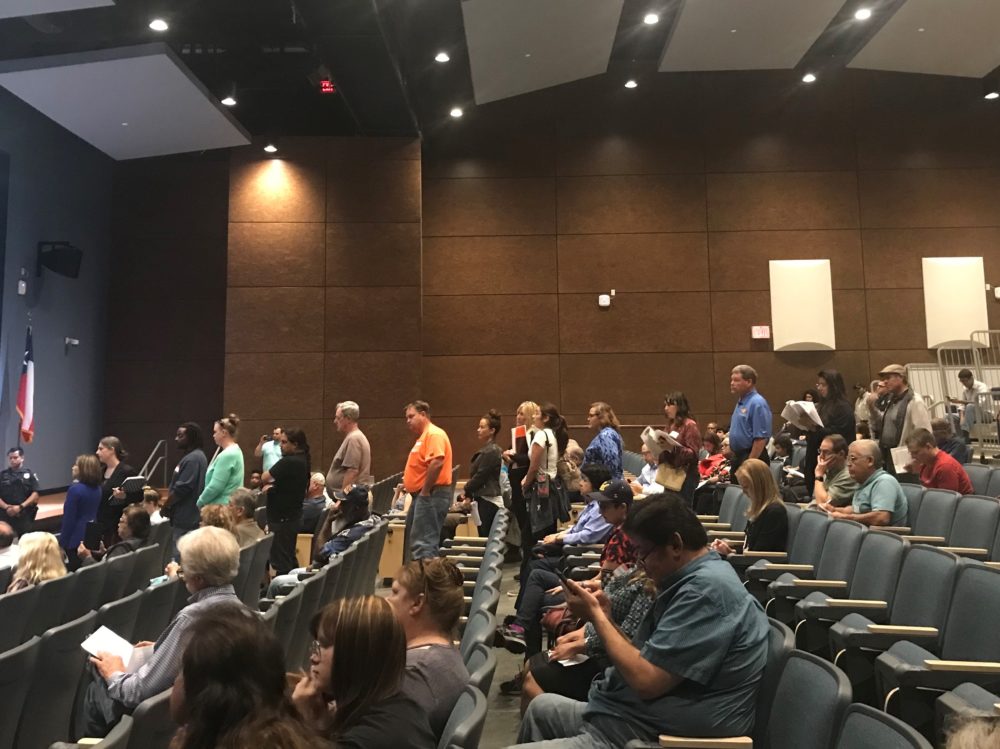 Houston-area residents said they still have some unanswered questions about last month's chemical fire in Deer Park. More than a hundred people gathered at a town hall meeting in Houston's East End this week, looking for answers.
Residents raised dozens of questions and concerns at the community meeting, which was held at Milby High School and hosted by Congresswoman Sylvia Garcia.
Some asked why no siren or alert system were used in areas outside of Deer Park, while others talked about having sore throats and other health problems that they suspect were a result of the fire.
Deer Park resident Terri Garcia said she pulled her kid out of school because she fears toxins could still be in the building.
"I understand Benzene dissipates over time but the other chemicals, if it's not cleaned properly, how are you going to guarantee that our children are not going to come down with cancer from all these different things that was never cleaned in the school," said Garcia.
A representative with the Texas Commission on Environmental Quality told Garcia the agency doesn't deal with school clean-up. He said he would feel safe sending his kid to that school, based on the air monitoring that has been done in the area.
Replacement air filters were installed in local schools following the accident, according to the City of Deer Park.
At the meeting, representatives from federal and state environmental oversight agencies said they're still investigating the accident at ITC.
Alex Forrest with Harris County's District Attorney's Office told community members his office has to wait for the results of those reports before they could pursue a criminal investigation.
But, Forrest said as a citizen, he urges people to ask lawmakers to hold companies liable for environmental crimes.
"Know your environmental laws," he said. "I think that the penalty scheme, it's time for review. Because what the law is supposed to do is deter, and I think that the monetary fines are way, way too low."
He also told whistleblowers to come forward if they see a company acting out of line.