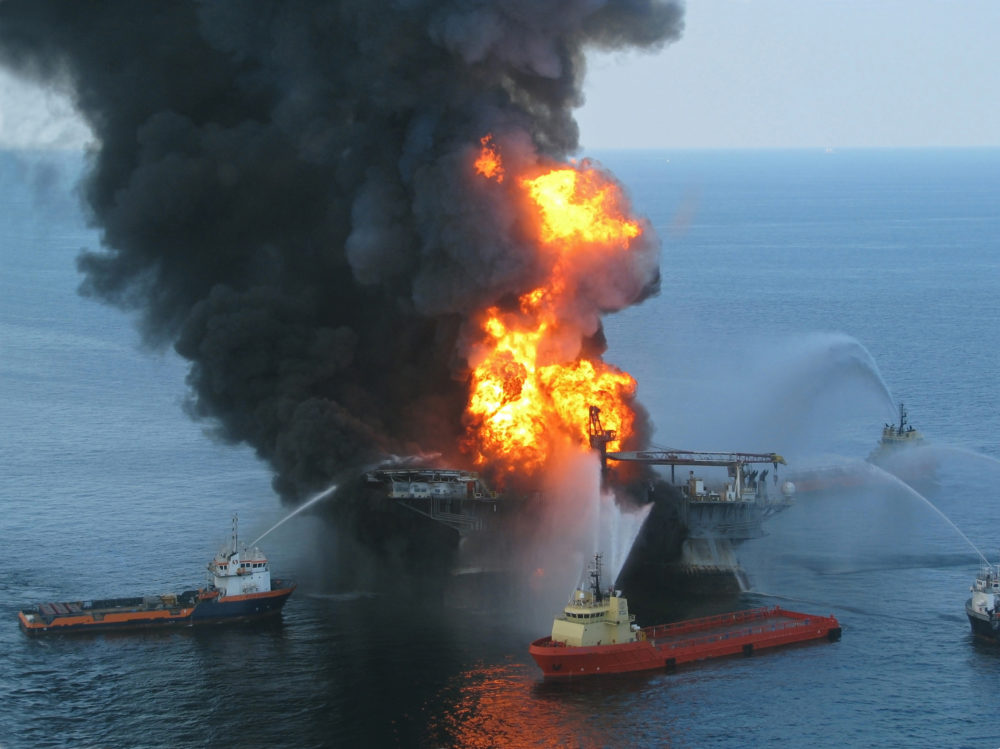 On the night of April 20, 2010, the Deepwater Horizon oil rig, about 40 miles off the coast of Louisiana, exploded, killing 11 workers and spilling millions of barrels of crude oil into the Gulf of Mexico.
And nine years later, oil spills continue to happen, according to a new report by Oceana, a nonprofit dedicated to protecting the oceans.
The group found that between 2007 and 2017, at least 6,500 oil spills occurred in U.S. waters, and 1,568 injuries were reported by offshore operators in roughly the six years after Deepwater Horizon.
The report criticizes the Bureau of Safety and Environmental Enforcement, saying it needs to increase safety standards and do a better job enforcing them, for example by hiring more inspectors.
Oceana recommends that the Trump administration halt efforts to expand offshore drilling and weaken safety regulations, and that Congress increase penalties for violations.
The Deepwater Horizon incident is considered the largest marine oil spill in history. At its peak, approximately 3.5 million feet of containment boom was deployed as one million gallons of oil per day spilled into the sea, washing up on the coastlines of Alabama, Louisiana, Mississippi, Florida and Texas.
The spill was eventually plugged on July 15, 2010, after up to 207 million gallons of oil had leaked into the sea. It was declared "effectively" dead on Sep. 19, 2010.