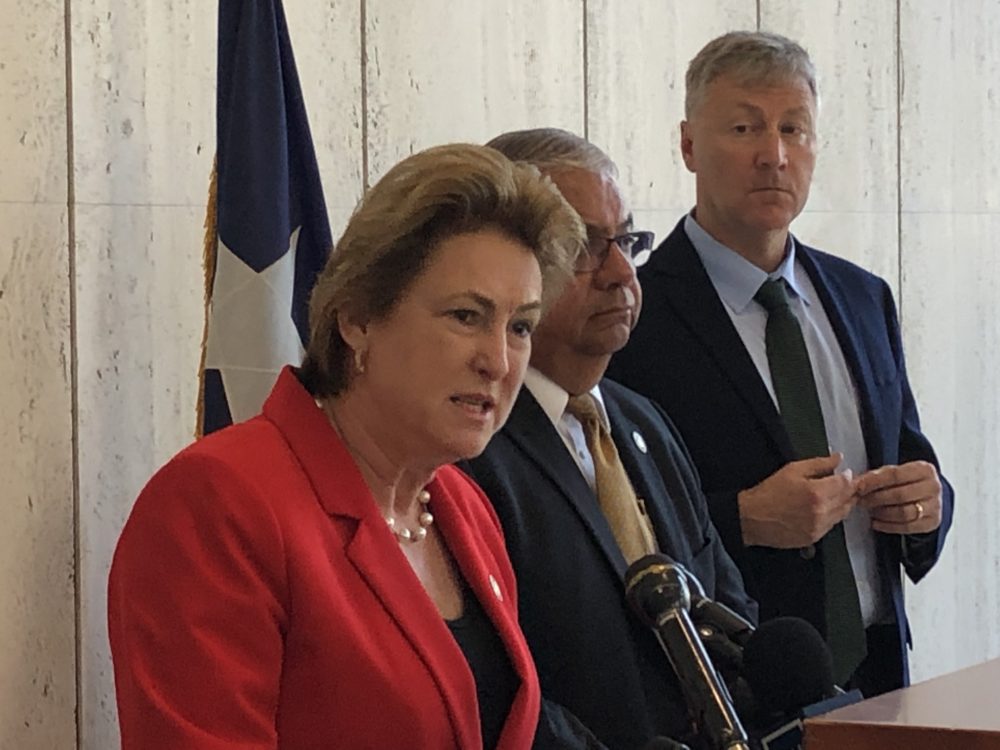 Harris County has indicted another top Arkema executive in conjunction with a fire and chemical release at the company's Crosby plant during Harvey. The grand jury charged both Arkema and the officer with reckless assault.
District Attorney Kim Ogg alleged that Mike Keough, Arkema's vice president of logistics, deliberately endangered first responders by providing false information about the extent of the danger at the plant.
"In truth, what happened is the deputies unsuspectingly drove right into the middle of toxic fumes, and when mixed with the air, those toxic fumes became a cloud that exposed not just those first responders but the residents of Crosby," Ogg said.
Defense counsel Rusty Hardin said that Keough was in Pennsylvania throughout the incident, providing all available information. He said the idea that the DA could charge Keough with a felony under the circumstances left him dumbfounded.
"They somehow have figured out a way to charge somebody with a felony for having committed the impossibility [sic]," Hardin said. "And the impossibility is assaulting someone in another state, someone you've never met, heard from, know existed, didn't know was a public servant, didn't know any of that, but somehow you've assaulted them because they claim that you did not tell them everything that they needed to know."
Keough is the third company official indicted in connection with the industrial disaster, in which volatile chemicals ignited when the Crosby plant flooded. Arkema CEO Richard Rowe and plant manager Leslie Comardelle are set to go to trial next month for reckless emission of an air contaminant.