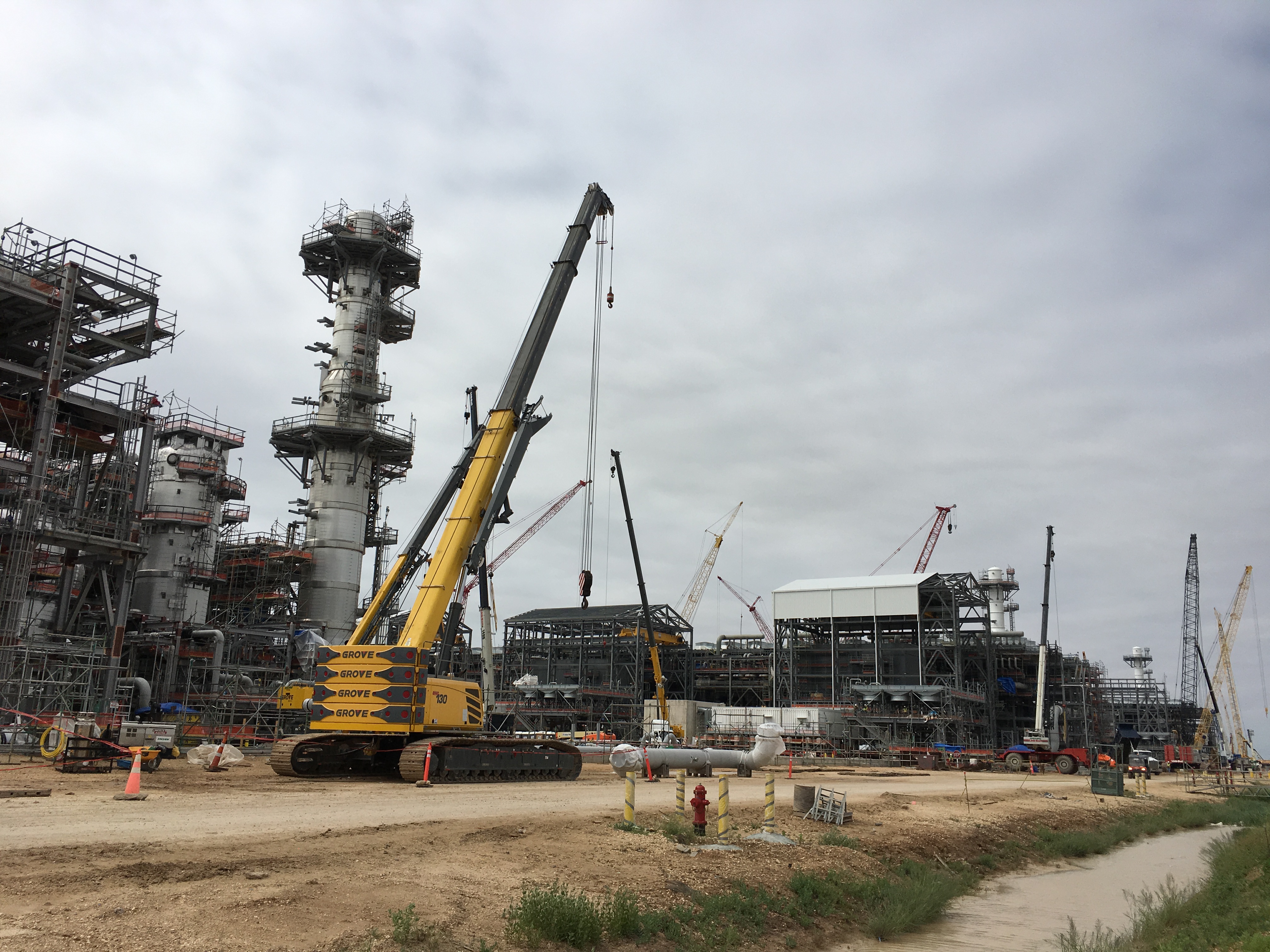 A group of South Texas residents and activists will know this week whether they'll get the chance to formally protest a planned natural gas export facility.
Rio Grande LNG wants to build the facility near Brownsville. Local advocacy groups, a couple nearby city governments and others are asking the state for a trial-like hearing where they could protest the company's pending air permit. Critics worry about the facility's impact on health and the environment, among other issues.
Toby Baker, head of the Texas Commission on Environmental Quality, doesn't think the hearing should happen. In November, he said in regulatory filings the people asking for a hearing wouldn't be sufficiently impacted by the project.
One of the hearing requests came from Marianne Poythress, a member of the group "Save RGV from LNG" who lives within five miles of where the liquefied natural gas terminal would be built. She worries about the facility's impact on her health, air quality and nearby schools.
"Given the distance of Ms. Poythress to the relative location of the proposed plant, her health and safety would not be impacted in a manner different from the general public," Baker stated in his response to her request.
The TCEQ's Office of Public Interest Counsel has taken a different stance. The office, a separate entity set up to advise the agency's commissioners on behalf of the general public, argues that even if the people and groups requesting a hearing don't technically qualify, the broader public still deserves a hearing. (Though the office did agree with Baker that the two individuals who filed a request didn't qualify.)
The dispute is just one part of a broader, budding fight over multiple companies' plans to turn South Texas into an LNG export hub.
"Our communities here in the valley are dependent on beach tourism, shrimping, fishing," said Rebekah Hinojosa, a local activist with the Sierra Club. "Those industries rely on a clean environment."
The agency's commissioners will settle the hearing matter on Wednesday. However it turns out, the planned terminal and two others like it will still have to get federal approval to move forward.
Correction: a previous version of this story described the TCEQ as being "internally split" on whether to grant a hearing over the Rio Grande LNG project. That was a mischaracterization. One of the entities involved, the Office of Public Interest Counsel, is separate from the TCEQ. It was set up by the legislature under the Texas Water Code to "provide balance to the hearing process" in contested cases.