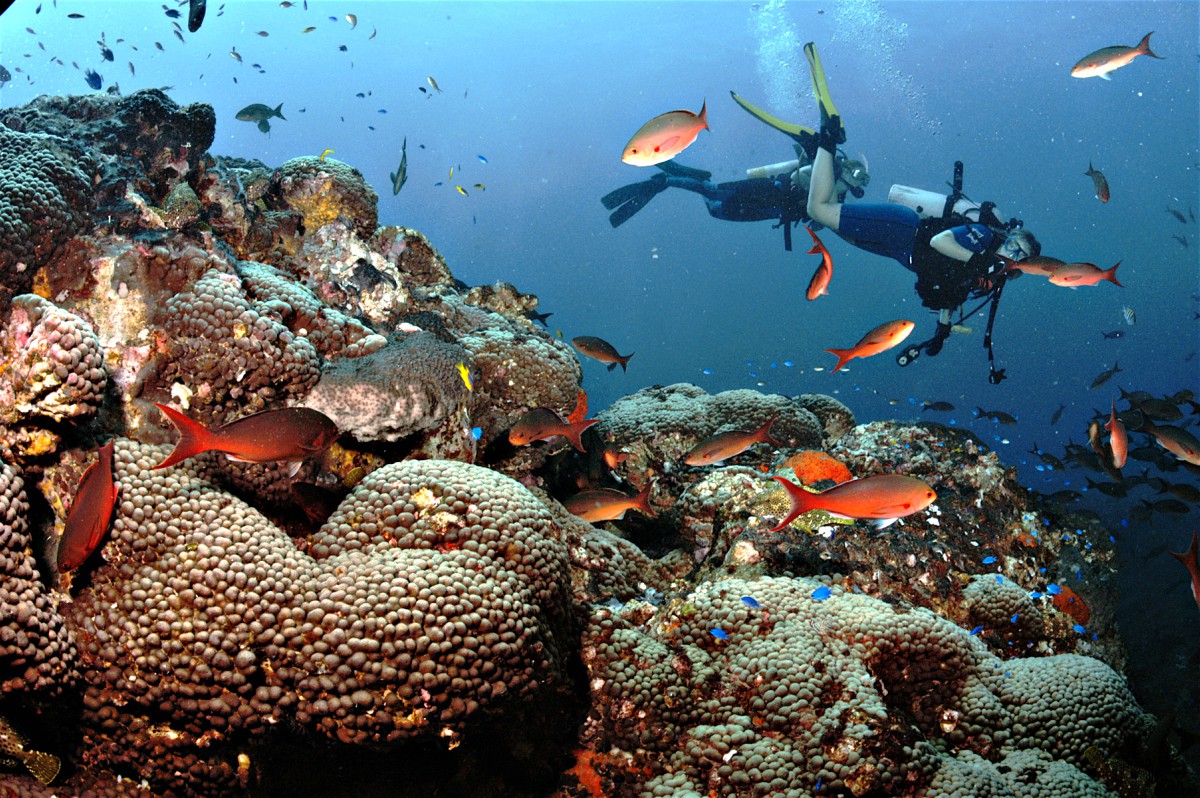 A years-long push to expand a national marine sanctuary off the coast of Galveston took a step forward this week.
On Wednesday, an advisory council for the Flower Garden Banks National Marine Sanctuary approved a road map for protecting new areas of coral reefs and sensitive ecosystems in the Gulf of Mexico.
Advisory council approves this recommendation to expand @fgbnms. (Some members wanted broader protections for sanctuary, some wanted to delay today's vote.) Plan now moves on for final approval. pic.twitter.com/qgm09q9EXD

— Travis Bubenik (@travisbubenik) May 9, 2018
It's unclear if the Trump Administration will sign off on the plan, as oil companies could want to drill in those areas. Last year, the administration ordered a review of all national marine sanctuaries and plans to grow them, and required any such plans to account for energy resources that would be impacted. (The Commerce Department said in February it was finalizing that review and would release it "in the near future.")
Still, council member Scott Hickman sounded optimistic ahead of Wednesday's vote.
"Politically, we can get this product across the finish line," he said. "Anything more, in my eyes and in the folks that I've been visiting with, you don't get across the finish line."
Others on the council had pressed for a broader expansion of the underwater sanctuary. There was also an unsuccessful effort on Wednesday to delay a vote on moving the plan forward, with some council members saying they wanted more time for the public and stakeholders to give input.
In a statement, Flower Garden Banks Superintendent George Schmahl said expanding the sanctuary would "strengthen the biological productivity and resilience of marine ecosystems of the Gulf."