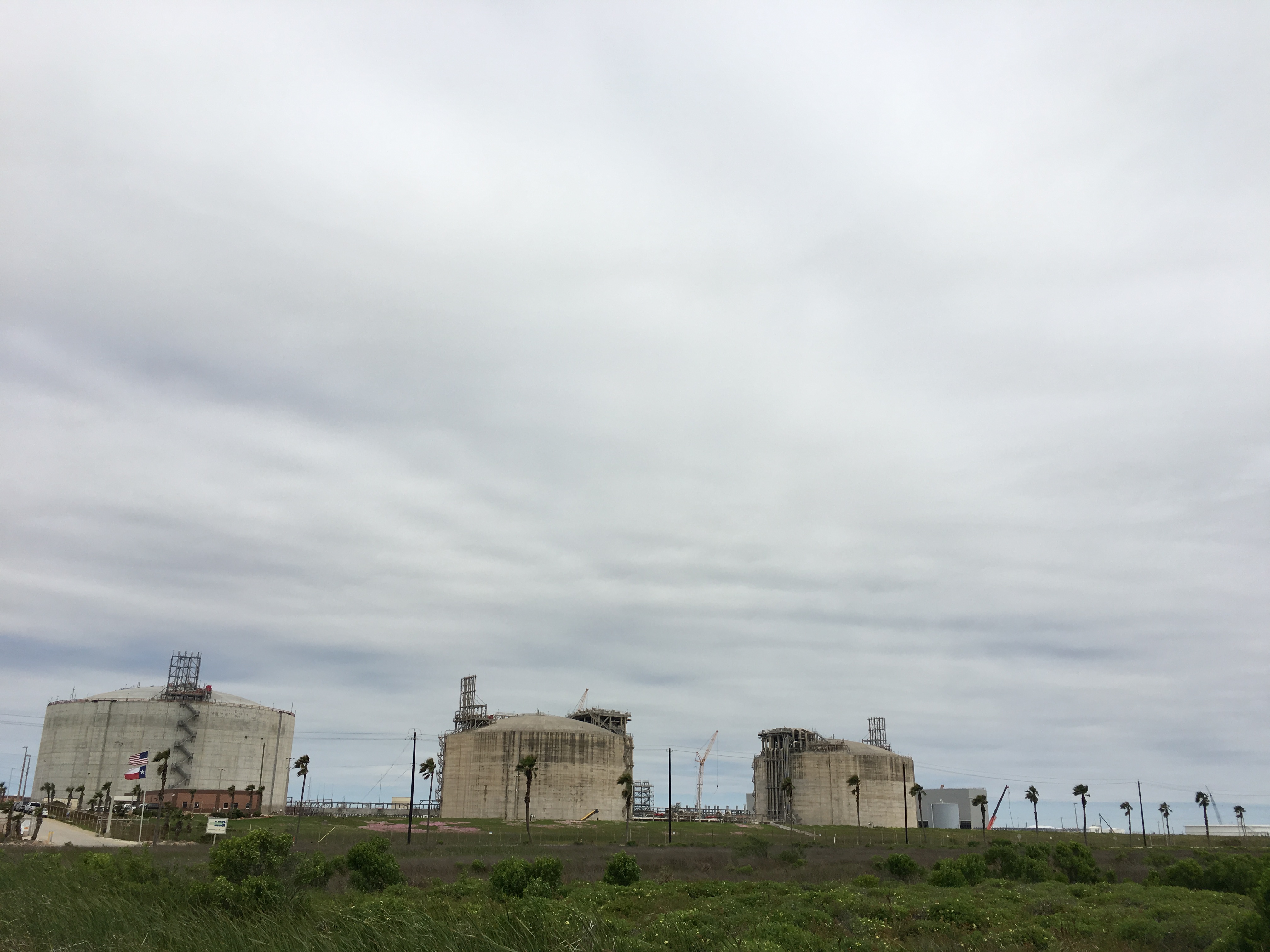 The seeds of a new energy economy are being planted on the Gulf Coast.
A handful of companies have sensed a new business opportunity in the abundance of natural gas currently being produced in the U.S. Their plan is to turn the gas into liquid, put it on ships and send it around the world.
This could make Texas a key source of power for growing economies, a prospect Governor Greg Abbott recently promoted on a trade mission to India. Still, there are big risks hanging over these multi-billion dollar projects.
Near the coast town of Freeport, Texas, crews are building three massive complexes of steel and pipe that will liquefy the gas. In the industry, they're called "trains," because, well, they look like trains.
Once construction is complete, gas will shoot through the pipes fast.
"From the time the molecule crosses our meter station, until it's liquid back in these lines – ten minutes," said Robert Pate, Production Manager at the Freeport LNG facility.
Most liquefied natural gas from the U.S. currently goes to Mexico, but Pate's company is betting on increased demand from Asia, mostly from China.
That bet is a big change from the company's original strategy. Back in the early 2000's, the plan was to import gas. But a few years later, almost overnight, fracking unleashed huge amounts of new domestic gas and the market completely flipped.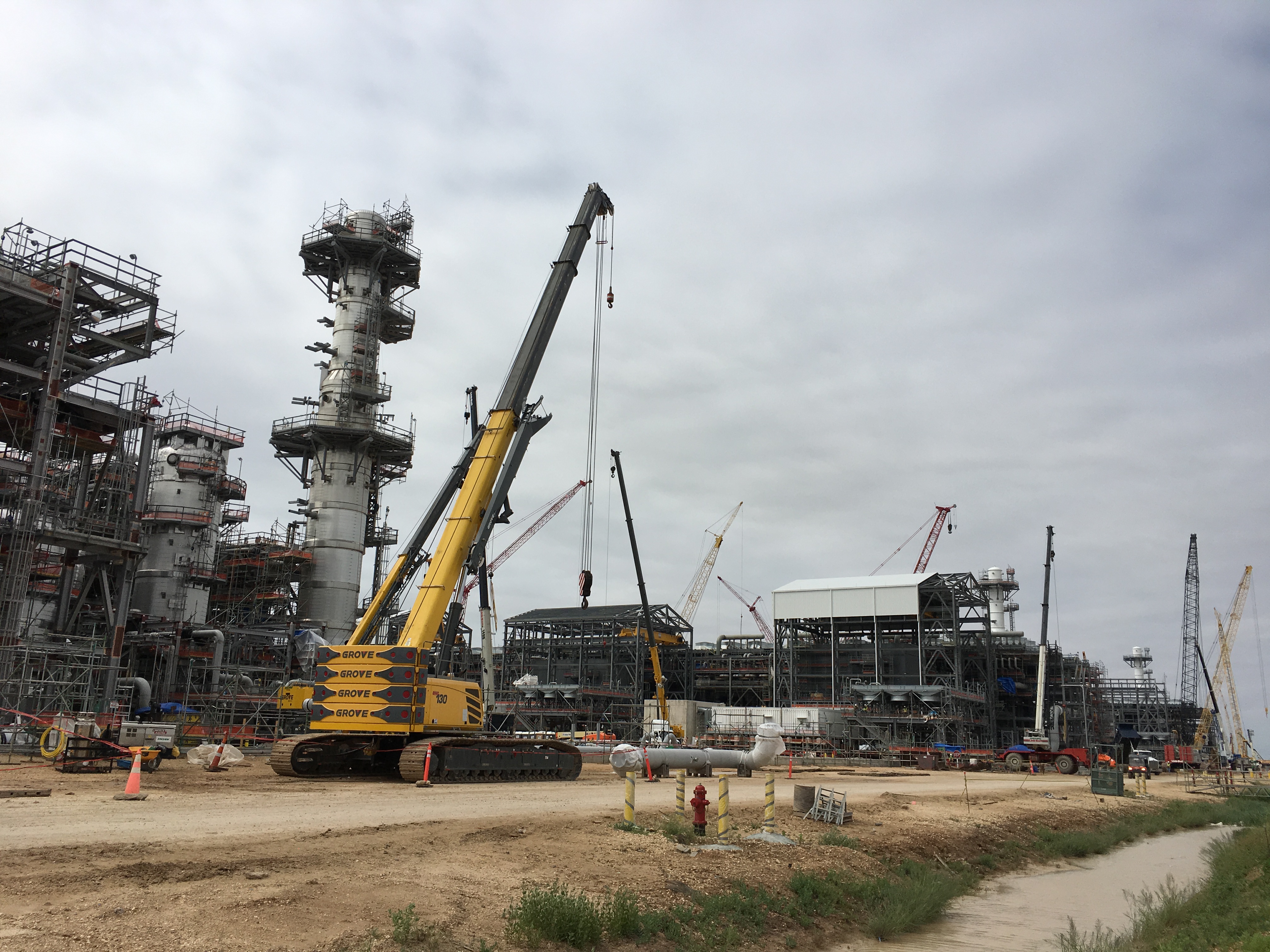 "I was surprised, I think the whole industry was caught off guard," said Freeport LNG President Sig Cornelius. "We did not import one cargo of LNG through our facilities like we thought we were [going to]."
Cornelius said he understands that markets could change again, but this particular $14 billion project has safeguards in place
"We have 20 year tolling agreements where the companies have commitments to use our facilities, and if they do not use the facilities, they pay for that capacity regardless," he explained.
Still, there are upwards of $75 billion being pumped into plans for other export terminals up and down the Gulf Coast. And the fact that the global dynamics of all this changed so quickly before makes you wonder: could the industry get it wrong again?
"There is a distinct risk that they may have," said Michelle Foss, Program Manager for the Center for Energy Economics at the University of Texas.
The export terminals being built might be safe, thanks to those long-term contracts, but Foss said a "next wave" of planned LNG projects might not be so lucky. Natural gas prices are already low and could fall further, and Foss has seen research showing some of the foreign customers buying Texas gas have shaky credit.
Other factors are just hard to predict.
"It's impossible to look at a lot of these countries and try to figure out what will their gas demand be, and how much of that gas demand will be satisfied by imports," Foss said. "Where are those going to come from? Are they going to come from the U.S. or will they come from some other place? I mean it is really difficult."
And then, there's the whole China thing.
"As China reacts to our proposed tariffs, will they do something to limit the import of LNG going forward?" asked Bob Harvey, President of the Greater Houston Partnership.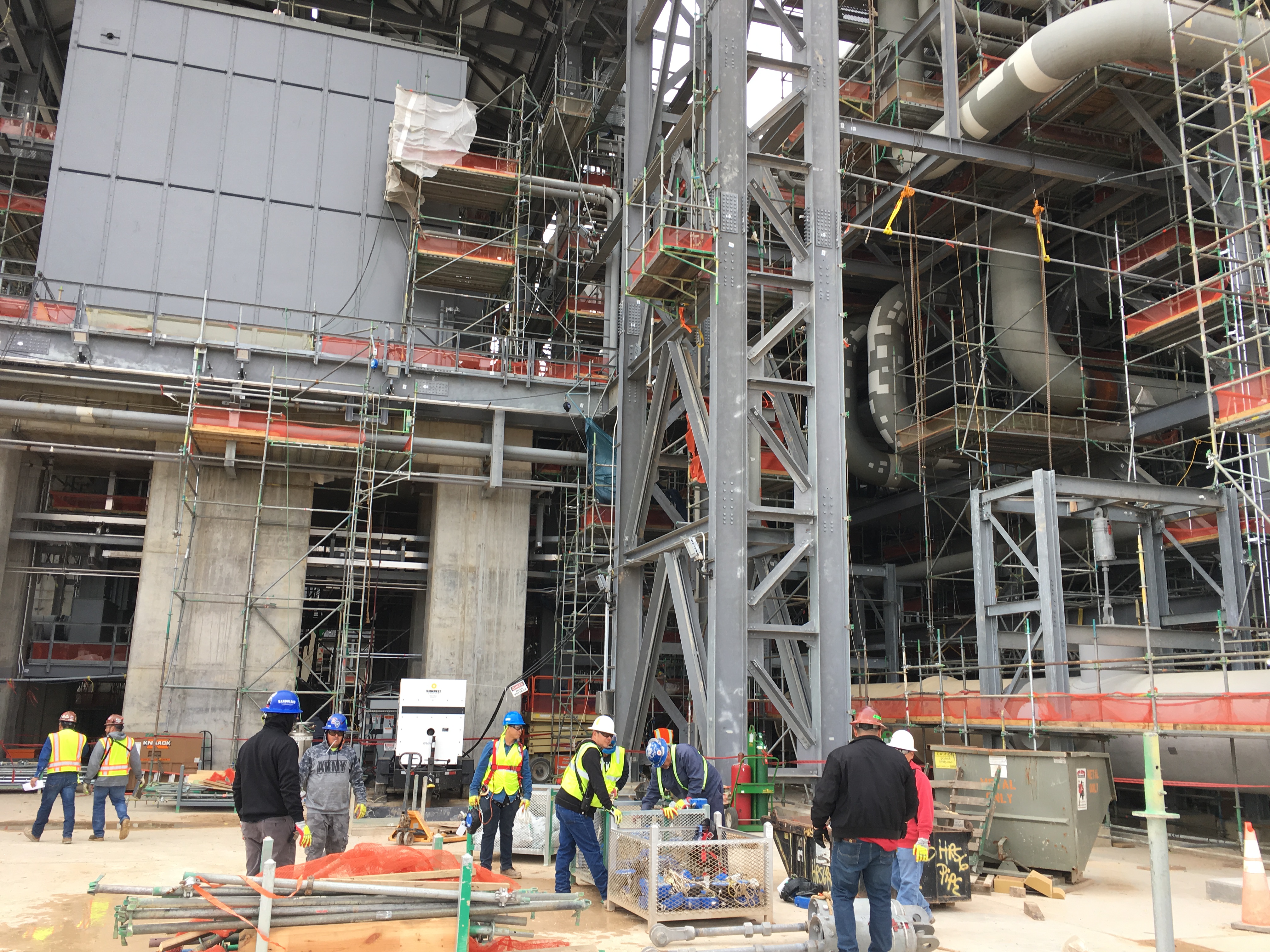 He and other leaders just returned from a trade mission to China, a country that Harvey said is still hungry for Texas LNG for now. But he's worried about the recent tit-for-tat exchange of tariffs between China and the U.S.
"Just the very threat that we're going to have an ongoing trade dispute with China will make it very difficult to kind of consummate these deals," he said.
Perhaps more pressing, Harvey said President Trump's recent tariffs on imported steel would add costs to LNG terminals still in the works. Possibly, he said, making them fail.
Freeport LNG wants to expand even beyond what it's already building. Sig Cornelius, the company's president, said those tariffs, if fully applied, would raise the costs for that future expansion by hundreds of millions of dollars.