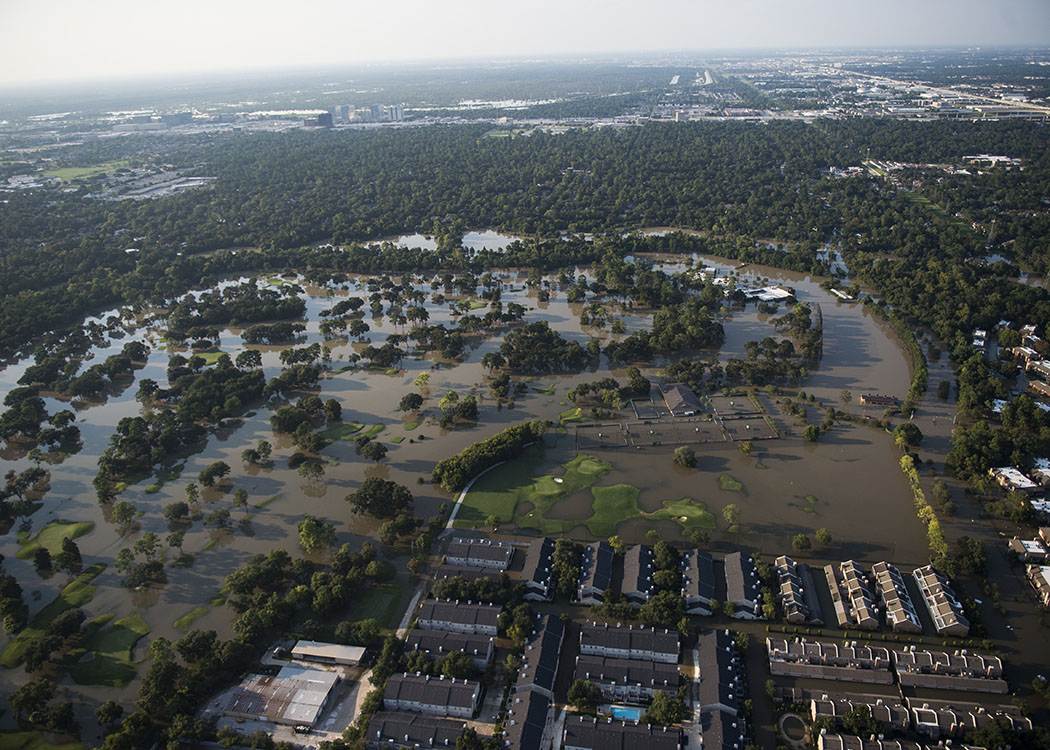 About six months ago, Houston woke up to a new reality, ushered in by the remnants of Hurricane Harvey.
As the city became submerged by record rainfall and flooding, local leaders and experts quickly realized that traditional wisdom about flood planning, and about how intense tropical cyclones can even get, might not apply anymore.
Adjusting to that new reality has taken time, and is in many ways just getting started: you can't completely reshape how a city deals with flooding overnight.
"Change is not easy, but we have to change how we build in our city," said Marvin Odum, Houston's Chief Recovery Officer and former Shell Oil President.
The city has proposed stricter rules for building in flood-prone areas, which is a big deal for a place that's historically avoided regulations in favor of unrestrained development. The rules are designed to protect larger swaths of Houston against bigger storms, but Odum acknowledged there has been pushback.
"As a veteran of a highly-regulated business, I feel comfortable in challenging the developers and the builders in this city to innovate, to find more cost-effective ways to meet these new guidelines," he said.
Harris County has approved similar new building codes, but rules can only do so much. That's why Houston wants billions of dollars in federal funding for a new reservoir, improvements to bayous, a coastal storm barrier and other flood control measures.
Congress did approve almost $90 billion in hurricane relief, though Texas will have to share that with other states. Then there's a separate pot of federal money that could be available sooner for elevating or buying out homes in flood-prone areas.
Still, at a recent Rice University conference, Houston's "flood czar" Stephen Costello said he's been frustrated with how slowly the money is moving.
"The only thing that has been here is what we call the 'quick recovery', which is the FEMA dollars for the debris pickup, the FEMA dollars for our emergency ops," he said. "But everything else hasn't."
Costello and his team aren't the only ones waiting.
The U.S. Army Corps of Engineers has been approved for hundreds of millions of dollars in upgrades to Houston-area bayous and draining systems, along with large-scale studies on how floodwaters move through the city and how to strengthen the Addicks and Barker Reservoirs. But again, the money is just not there yet.
"That for me is interesting to see, how difficult it is to get something realized here," said Anne Loes Nillesen, an architect and urban designer from the Netherlands. The Dutch are admired around the world for the innovative ways they protect their coastal, low-lying cities against storms.
At the Rice conference, where Loes Nillesen shared some of that knowledge with other engineers and flood experts, she said she understands how government structures in the U.S. – and in a place like Houston, resistance to taxes – make change hard. She still finds the slow pace surprising.
"I think in the Netherlands, there's more awareness of the importance of having such big structures realized in order to keep areas safe from flooding," she said. "It's so in our DNA, because we suffered some major floods."
In Houston, there has been progress getting the city back to where it was before Harvey. Billions of dollars have been distributed to help victims rebuild, some essential parts of the region's flood infrastructure have been repaired, and debris cleanup continues. Still, that doesn't necessarily mean the city is any better equipped to handle another Harvey, and this year's hurricane season is not that far away.