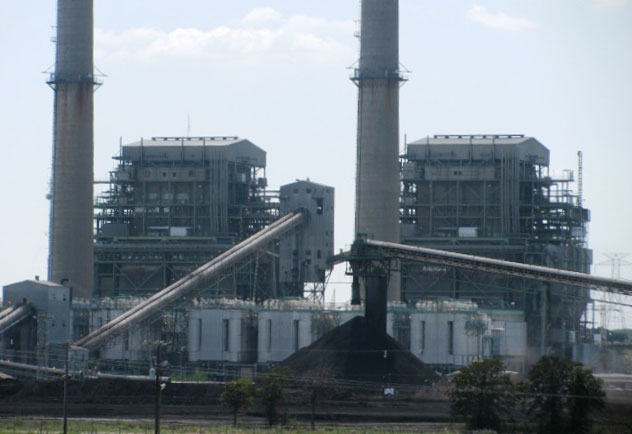 As of this week, Texas has lost three coal plants since the start of the year.
On Monday, Vistra Energy subsidiary Luminant officially retired its Big Brown power plant near Fairfield, Texas. In January, the company shut two other coal-fired plants.
The company announced plans to close the plants in October, saying they were having trouble competing against low power prices, cheap natural gas and Texas' growing wind and solar sector. The fact that electric grid managers allowed the plants to retire means that Texas just didn't need them.
Ches Blevins, head of the Texas Mining and Reclamation Association, is pretty straightforward in explaining what that means.
"You know, the bottom line is, it doesn't bode well for the industry," he said.
Blevins said he expects to see coal production in Texas drop by millions of tons in the coming years, in part because of economics that don't justify companies going after resources that are still technically recoverable. Blevins said when he talks to coal workers in small Texas towns, he tells them to diversify their skillsets in case their local mine or power plant closes.
At the three recently-shuttered Luminant plants, a total of about 850 jobs are being lost.