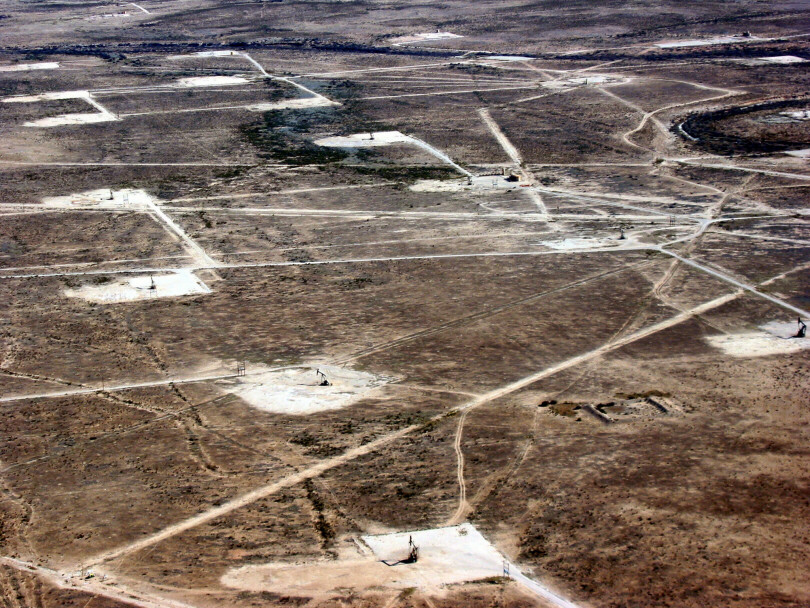 Energy companies targeted in a lawsuit by the City of New York for their role in the world's changing climate are criticizing the city's legal action, saying it's the wrong avenue for addressing the problem.
On Wednesday, the city announced a lawsuit seeking damages from five major energy companies "for the billions of dollars the City will spend to protect New Yorkers from the effects of climate change." The city also announced a goal to divest from fossil fuels roughly $5 billion of its pension funds within five years.
The lawsuit targets Houston-based ConocoPhillips, along with BP, Royal Dutch Shell, Chevron and ExxonMobil.
ConocoPhillips told News 88-7 its practice is not to comment on pending litigation. In statements, other companies acknowledged the risks of climate change, but painted the lawsuit as unproductive.
"Reducing greenhouse gas emissions is a global issue and requires global participation and actions," read a statement from ExxonMobil. "Lawsuits of this kind — filed by trial attorneys against an industry that provides products we all rely upon to power the economy and enable our domestic life – simply do not do that."
In a statement, Shell called climate change a "complex societal challenge" that instead of being addressed by the courts, should be dealt with through "low-carbon choices" driven by "sound government policy and cultural change."
Chevron, also in a statement, dismissed the lawsuit as "factually and legally meritless," saying it "will do nothing to address the serious issue of climate change."
Victor Flatt, head of the Environment, Energy and Natural Resources Center at the University of Houston, said the lawsuit is the latest in a string of similar climate-related litigation aimed at the energy sector. But, he noted, New York's case goes beyond similar challenges like those from cities in California.
"It's the first public organization that has sued and really brought up allegations not just that greenhouse gases have caused harm, but that the companies responsible for these amounts of greenhouse gases purposefully hid what they were doing and had bad intent," Flatt said. "It shows that this drumbeat of litigation is just going to continue."
Correction: a previous version of this story stated that New York City announced a goal to divest from fossil fuels its $189 billion in pension funds within five years. In fact, the goal is to divest roughly $5 billion, which is the amount the city's pension funds hold in fossil fuel companies.