During his time as governor, Rick Perry was seen by environmentalists as an ally for a Texas nuclear waste company.
As Energy Secretary, he now heads a department tasked with figuring out what to do with waste from nuclear power plants across the country. The company wants to be part of the solution – so what influence could Perry have on whether its plan moves forward?
Perry himself said during his confirmation hearing in January that he's been open to Texas helping solve the waste problem.
"I was for bringing high level waste into the state of Texas while I was the governor," he said.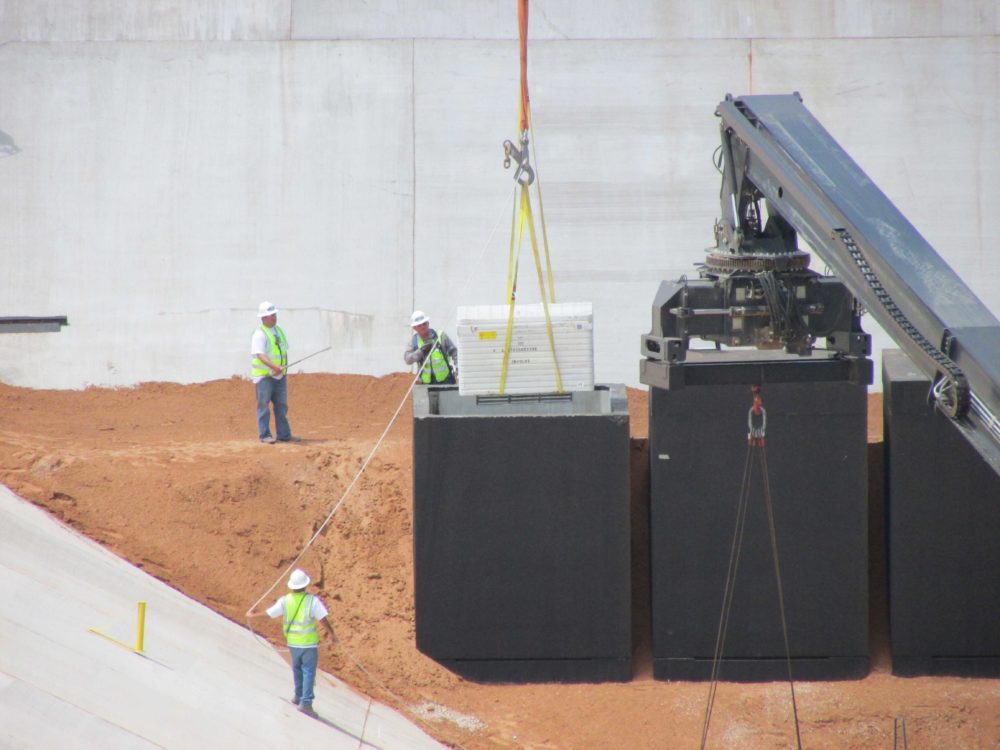 A company called Waste Control Specialists is asking for permission to do that. The company already runs a "low-level" waste site in West Texas, and while Perry won't decide directly whether they're allowed to store more radioactive types of waste, he have some influence. That's according to University of Houston environmental law professor Tracy Hester.
"What Secretary Perry could do is set policy directions that would encourage the development of those kinds of facilities," he says.
The independent Nuclear Regulatory Commission will make the final call on the West Texas plan. Hester says Perry being open to that kind of proposal means the commission won't dismiss it outright.
"Considering that if he had signaled his opposition, that license application would've been much more problematic."
Perry has not commented specifically on the Waste Control Specialists plan. But Hester says with a new administration signaling it wants to move forward on the issue – and Texas now suing to force action from the federal government – the company probably feels good about its chances.