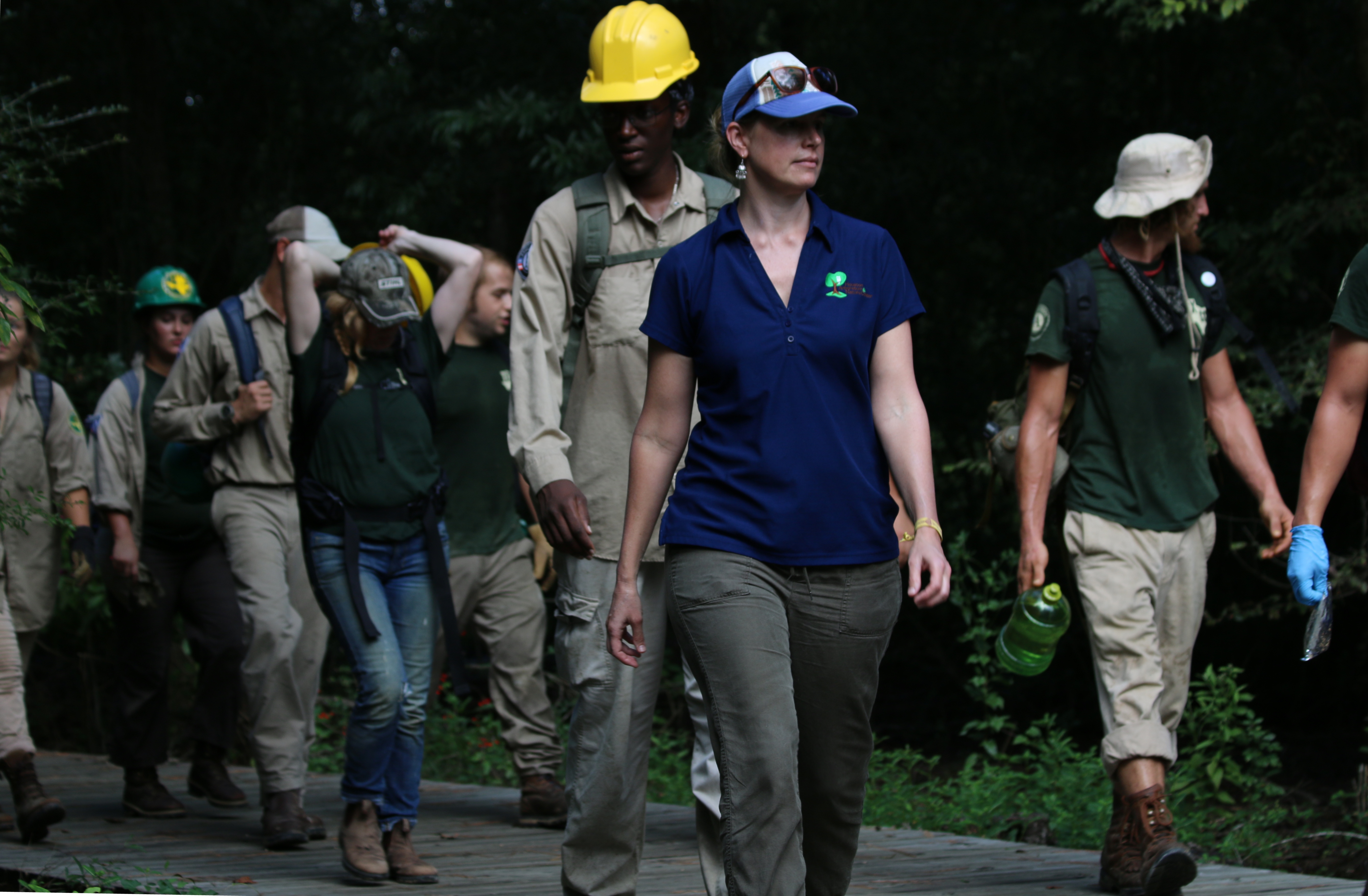 Within the confines of Houston's Memorial Park is the Arboretum, a nature preserve with ponds and trails. But last week, the song birds were getting drowned out by the sound of chainsaws working somewhere deep in the forest.
"We have 155 acres where for a very long time we have done nothing with the landscape. So a lot of invasive species have come in, "said Emily Manderson, the arboretum's conservation director.
The Arboretum has a lot of invasive trees and shrubs that are choking the preferred native plants. But what it doesn't have is a lot of is money for a big, full-time staff to go attack the invaders. So the Arboretum is trying something new.
"This is our first time working with them, " said Manderson.
"Them" would be a crew of nine, 20-somethings who we found walking down one of the nature trails.
They were about to start clearing an area that looked so thickly over-grown you couldn't begin to walk through it. One of the chainsaws is in the hands of Aneta Tyminski from Chicago.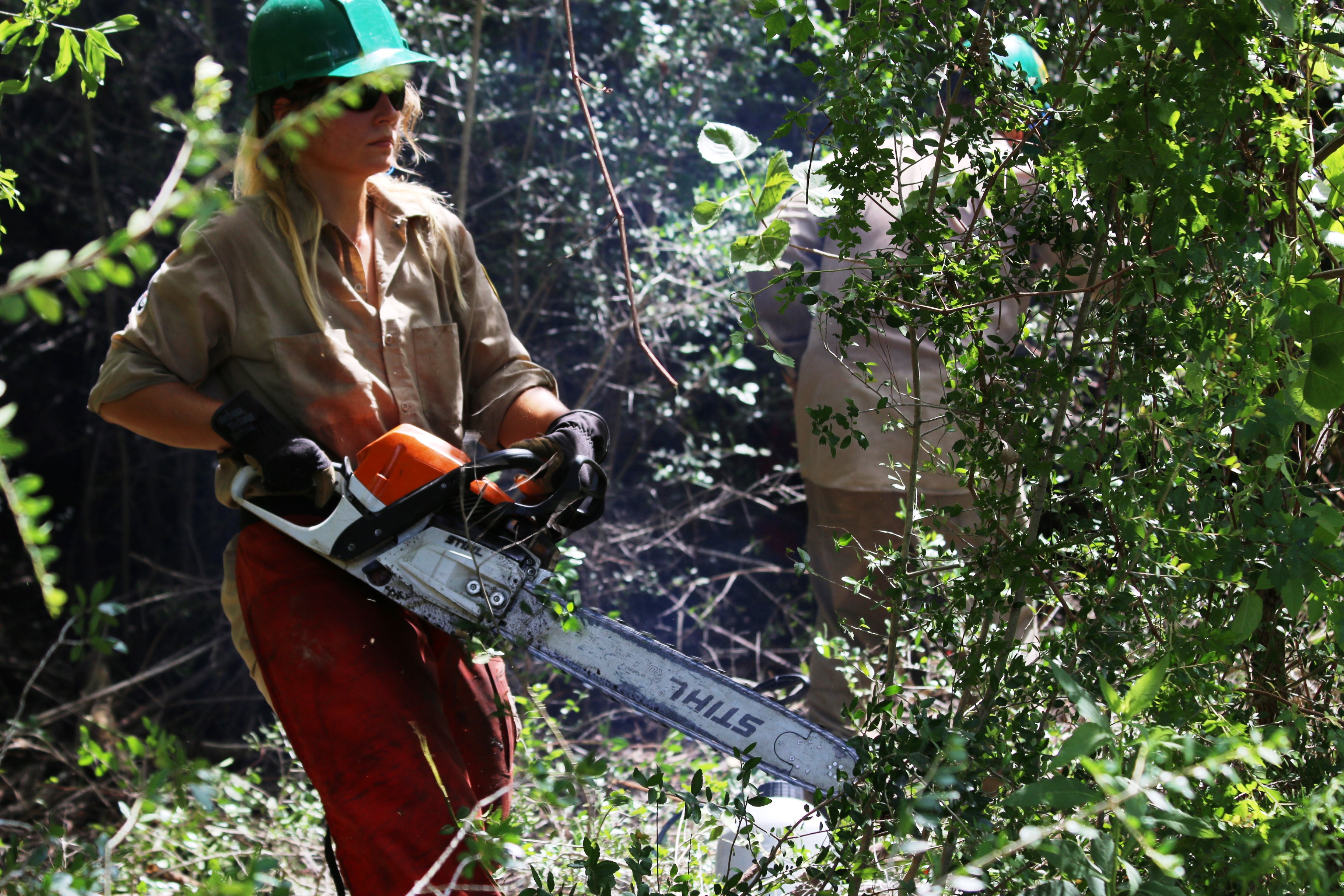 "I just finished school. I majored in environmental science and my minor is in marine biology," Tymiski tells us, wiping away sweat on a typically humid Houston morning.
Another crew member is Stephen Wolf from Houston.
"I'm still in school but I decided to take a semester off to make a difference and see what the world is like. At school, I'm like a business major," Wolf said.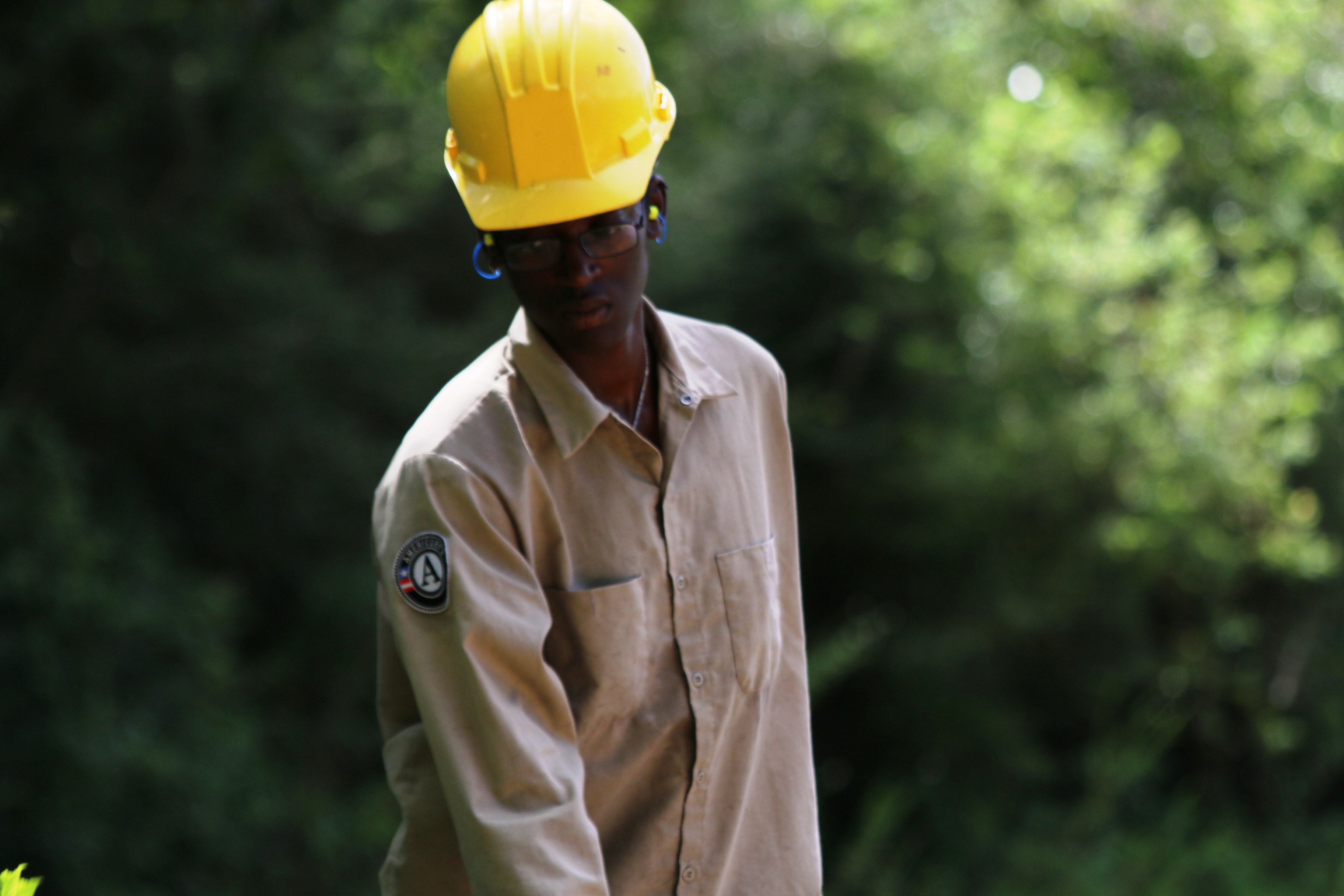 The crew leader is Catheryn Redmon. She's from Dallas.
"I was actually looking to work more with wildlife, but after graduation it was really hard to find a job with no work experience," said Redmon.
She and the others are getting experience with a non-profit group called the Texas Conservation Corps. They're getting paid a few hundred dollars a week to rebuild public parks and restore habitat along the coast.
Does any of this sound familiar?
"It's like the civilian conservation corps from the 30s in that it's aimed at giving young people the opportunity to make a big difference in their own country," said Parc Smith in Austin.
Smith manages the Texas Conservation Corps, a program of American Youthworks, and says while there are similarities to the put-people-back-to-work projects of the Great Depression there are differences too.
"The difference would be that today the modern conservation corps are not run by a big mandated type federal program. These are mostly run by private non-profits," Smith said.
There are conservation corps groups in almost every state. A study by the National Park Service found using the groups was dramatically cheaper than hiring private contractors to clear brush and build trails.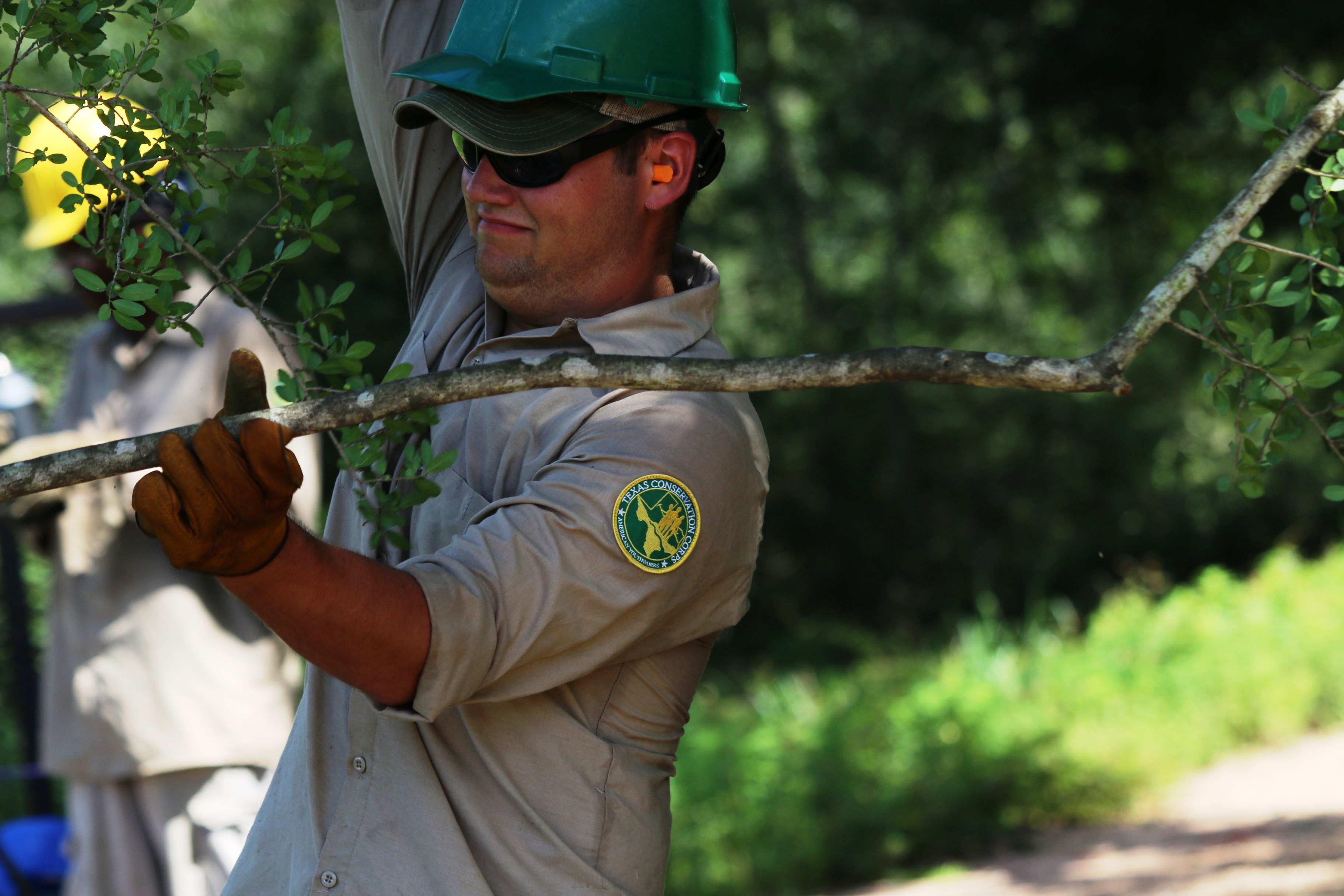 There's plenty of work to be done. The backlog of maintenance just in National Parks here in Texas totals some $147 million. That doesn't include work needed in state and city parks.
"Many of them have extensive backlogged maintenance, projects that have been needing to be done for years. With small budgets, we're able to help them accomplish a lot more," says Smith.
Small budgets like at the Houston Arboretum where Emily Manderson said they often relied on volunteer groups to do maintenance.
"It's just been sporadically on weekends, with corporate groups, and Eagle Scouts. Now this is an opportunity to have people here every day in a very concerted effort and can make a large, significant impact, " says Manderson.
Back with the crew deep inside Memorial Park, Derek Sanford is telling us how he has a degree in computers but found he just wasn't ready to earn a living sitting at a desk.
"When you tell people what you do you're proud to tell them I work with the Conservation Corps, I'm trying to make a difference," says Sanford. And what's more, "It's definitely a good thing for the resume."
The crew finished its work at the Arboretum and this week will head to Clear Lake to do work at the Armand Bayou Nature Center.