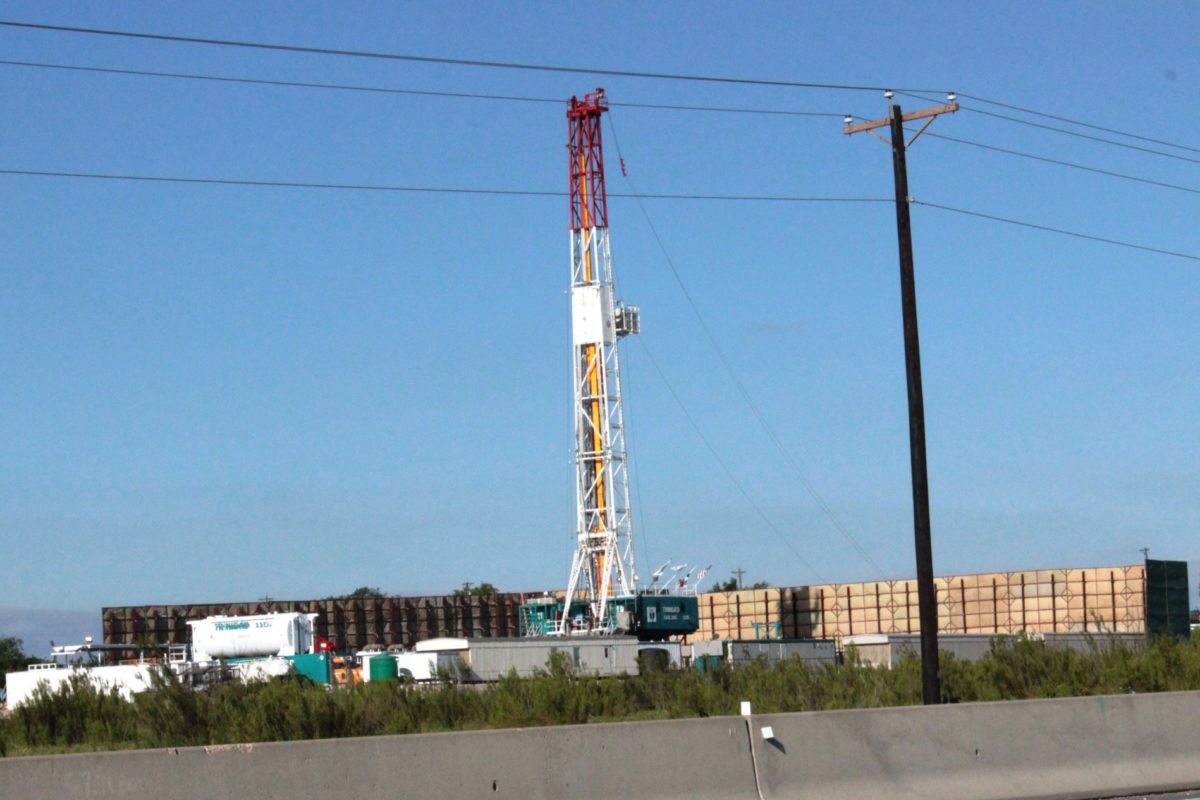 (This post has been updated 8/18/16 with information provided by the Railroad Commissioner of Texas.)
The Railroad Commission of Texas, the state agency that no longer regulates railroads despite its name, has three, elected members. One is Ryan Sitton who spoke to an oil & gas group last week in Houston.
"All of us here have spent the majority of our careers in the oil business," Sitton told the audience at the NAPE convention, an industry group for people who develop oil & gas fields.
Sitton started an oil & gas engineering firm which a Commission spokesperson says "is in a blind trust and run by others.". He serves with two other commissioners: one's a lawyer, the other, an accountant, and both worked for the oil & gas industry. Now, the three are in charge of regulating it.
"All of them have substantial investments in the oil and gas industry and they make a lot of money off the oil and gas industry," said Smitty Smith.
Smith is with the Texas office of Public Citizen, a national industry watchdog group. Next week, he'll testify before a legislative committee reviewing how the railroad commission operates.
Smith will recommend that the commissioners no longer be popularly elected but rather be appointed with requirements that members come from varied backgrounds, balancing the industry's interests with everyone else's.
The Public Citizen group will recommend tougher penalties for companies that break rules meant to protect the environment and will recommend the hiring of more inspectors. Currently, the commission has about 150 inspectors to check over 400,000 oil & gas wells.
Commissioner Sitton said last week they're already addressing that and other concerns to increase the commission's credibility.
"Our mission at the railroad commission is to make people feel confident of how the energy industry is operating," said Sitton.
In a statement emailed by the Railroad Commission to News 88.7, Sitton is quoted: "No one from Public Citizen has ever reached out to me or my office to discuss any concerns or suggestions that they have. It's disappointing that they appear to be trying to grab headlines rather than engage in a meaningful dialogue about how to make the RRC the very best that it can be. I'll review their suggestions as I do for all recommendations for improvement."
The Texas Sunset Advisory Commission will take testimony this Monday in Austin and then make recommendations that Texas legislature will take up next year.