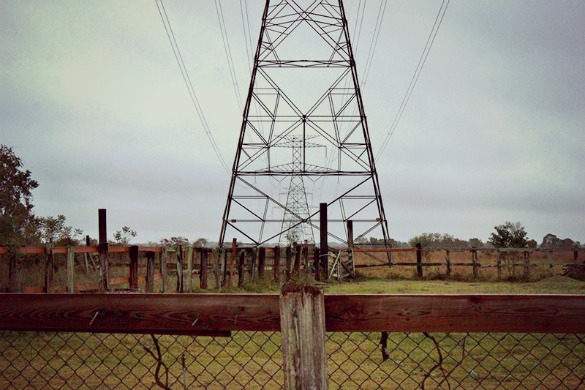 Starting next month (Sept. 1, 2016), CenterPoint Energy customers will begin seeing a change on their bill. The energy company recently raised the price it charges for transporting electricity from the provider to customers' homes by about 65 cents per month. As Houston Public Media reported back in May, CenterPoint wanted to charge more — about 87 cents — but the Houston City Council challenged that request, and ultimately the Public Utility Commission of Texas gave only the 65 cent hike its seal of approval.
Meanwhile, the commission continues work revamping its Power to Choose website. The PUC acknowledges the site doesn't provide consumers clear choices or a clear indication of the best rate plans available to them.
We discuss these developments affecting your electric bills with News 88.7 energy and environment reporter Dave Fehling.
(Photo: Dave Fehling, Houston Public Media)