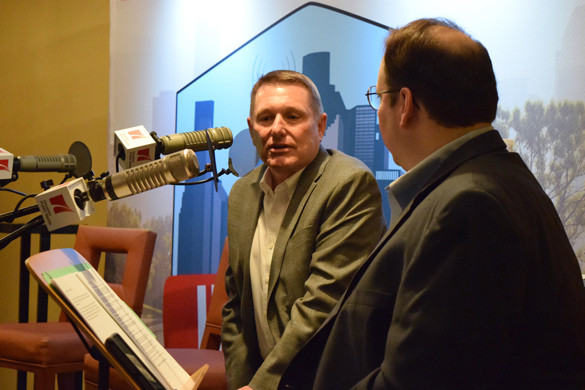 Shell Oil and Conoco moved to Houston's Energy Corridor back in the early 1970s, and in the decades since, a number of oil and gas and energy industry service companies settled there.
In 2001, state lawmakers officially established the Energy Corridor District – a municipal management district, which coordinates public/private investments, promotes public safety and seeks to improve the quality of life here through traffic management and mobility efforts, among other things.
They also keep tabs on projects in the corridor, like Republic Square, a billion-dollar mixed-use development planned on the former Exxon/Mobil Chemical headquarters campus, between I-10 and Memorial, bordering Terry Hershey Park. It's envisioned as a pedestrian and eco-friendly destination.
To tell us about that and other developments in the district, we hear from Clark Martinson, General Manager of the Energy Corridor District.