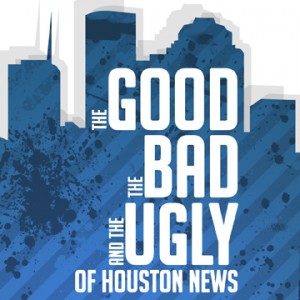 A lot can happen in a week. Some of it good. Some of it bad. Some of it downright ugly. Each Friday, when faced with intriguing developments in the week's news, we turn to our rotating panel of "non-experts" to parse The Good, the Bad, and the Ugly of it all.
On today's panel: The Houston Chronicle's Kyrie O'Connor, "Texas Leftist" blogger Wayne Ashley, and Texas Originals producer Paul Pendergraft.
We'll discuss the fracking ban in Denton, liquor sales in Old Town Tomball, the app-based paid ride service Lyft pausing operations in Houston amid new regulations, and a survey which reveals cavalier attitudes towards texting while driving.