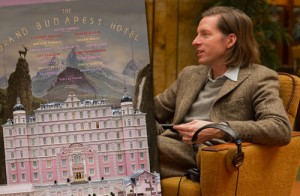 Much of this edition of Houston Matters relates to careers in Houston. First, we'll explore how where we live might affect what we decide to do for a living – does growing up in Greater Houston mean you're more likely to steer towards certain industries for a career? Or away from others? Are we "pre-ordained" to end up in certain walks of life? We'll welcome your thoughts.
Then, we'll talk about one key industry in Houston – oil and gas. We hear talk all the time about how that industry is booming, and people are moving here for "oil and gas jobs." But just what are those jobs? Are they in the oil fields? Engineers and analysts in offices? We'll discuss it.
And then we'll talk with film director Wes Anderson about how his Houston childhood has impacted not just what he does, but how he does it. The famed director of Rushmore (shot here in Houston) and The Royal Tennenbaums, among other celebrated films, has a new movie out called The Grand Budapest Hotel. We'll find out if there are any decidedly "Houston" flourishes in the film.