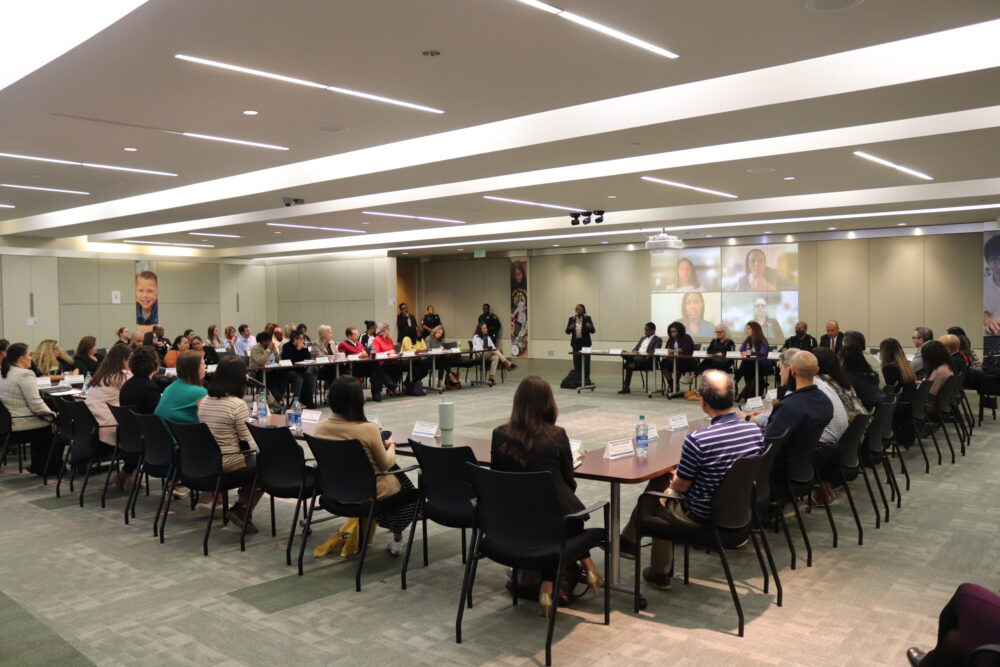 Houston ISD's District Advisory Committee (DAC) greenlit a plan Tuesday night that will allow state-appointed superintendent Mike Miles to expand his reform program over the next few years.
The district will likely have the ability to start classes earlier in August. Administrators will also be able to hire uncertified teachers in high schools. Those policy changes are expected to proceed after the DAC signed off on a so-called "District of Innovation" plan Tuesday night.
Community organizer and retired educator Ruth Kravetz spoke against the proposal.
"Education reform should begin by imagining schools that students want to attend and that teachers want to work in," Kravetz told the committee members. "This is not that. Please vote no."
About 95% of Texas school districts already have a "District of Innovation" status, but not Houston ISD, which rejected a similar plan two years ago. It was controversial then, and now, because the "innovation" status opens the door to a lot of other policy changes beyond when the school year starts, like hiring uncertified teachers and creating stringent performance evaluations for educators.
Elected school board member Dani Hernandez, who was replaced by the state-appointed leaders in June, spoke in favor.
"Although I agree that it's not perfect, I support a flexible start time to the calendar year, and I know that this is essential for the majority of our students," Hernandez argued.
The DAC consists largely of appointees chosen by the superintendent and school board, who represent about two-thirds of the 61-member committee, along with 21 HISD staffers elected by their peers.
"It's a very important role that you get this voice from the people who are doing the work every day," said Duncan Klussman, Clinical Assistant Professor with the University of Houston College of Education. "The third of the group who are not appointed is the true voice of the system right now, and so I think they feel like there's a real responsibility to make sure that that voice is heard within the system."
An earlier version of the "innovation" plan for Houston ISD called for larger class sizes in elementary schools and an exemption from the state requirement that parents receive notification if their student has an uncertified teacher. Both of those requests were dropped, and significant guardrails were added to the other policy changes, after pushback from the DAC last week.
The committee signed off on the revised plan with about two-thirds of the members voting yes. The state-appointed school board is expected to approve the plan next month.