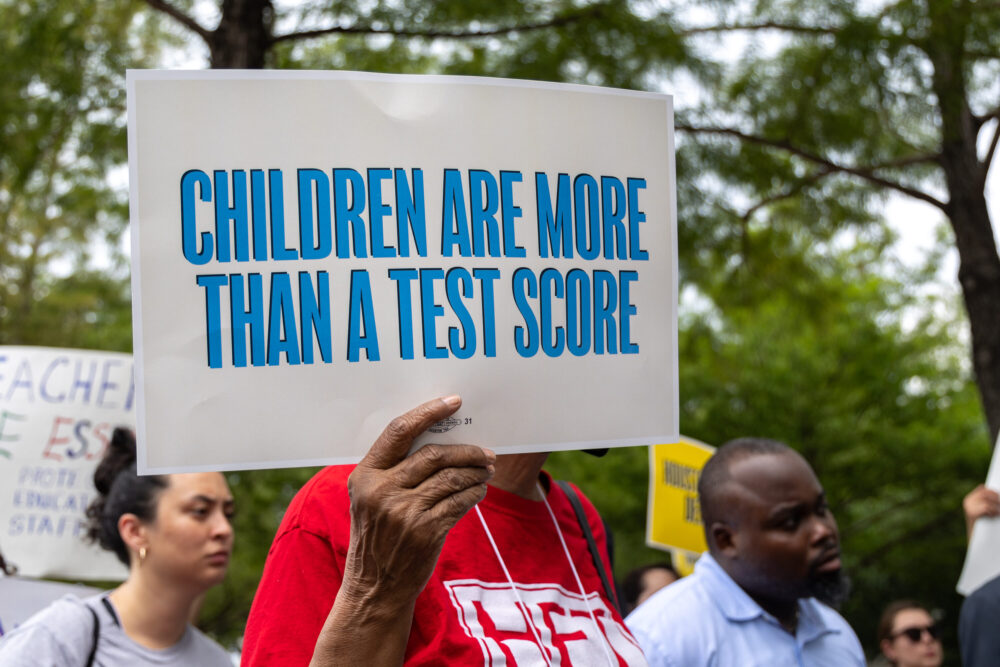 The state-appointed board of managers for Houston ISD approved a new way to measure the job performance of campus principals during a Thursday meeting.
Superintendent Mike Miles designed the system, which he argued will improve the "quality of instruction."
"The main job of the teachers is to teach well," Miles told the board earlier in October. "And the main job of the principal is to improve the quality of instruction and to support the teachers to teach well."
The new performance evaluation considers a number of factors, including student standardized test scores, outside observations of classroom instruction and special education compliance.
It also encourages principals to align their own evaluations of teachers with how well their students do on standardized tests. Campus administrators lose points if they rate teachers too high or too low compared to their students' test scores.
"The principal evaluation system is worthless," said Daniel Santos, an HISD teacher and union vice president with the Houston Federation of Teachers. "It is a fact: the system incentivizes principals to slander and degrade teachers if scores on racist tests are low."
The new evaluation system for principals is similar to the one for teachers. It includes a "target distribution" that calls for one out of every three principals to be rated as less than proficient, and it limits the number of campuses where administrators can receive the highest rating. All Houston ISD educator salaries will eventually be tied to performance ratings.
For Miles, the system is a key pillar in his push for a "high-performance" culture where educators are held more accountable for student outcomes. He told school leaders that the increased accountability will be accompanied by more "support."
"Some people may not like that support because we're shining a light on the instruction," Miles told the board of managers. "But support and expectations is the way we build a high-performance culture."
The board of managers approved the evaluation system the same week principal Myra Castle-Bell was removed from the shared campus of Las Americas Newcomer School and Jane Long Academy, which are both part of the New Education System (NES) reform model.
One principal who chose to work at an NES campus expressed support for the reforms but criticized the steady rhythm of campus leadership turnover.
"Every single person is terrified at every moment," said the NES principal, who requested anonymity due to fear of retaliation. "People are terrified of losing their job at any moment. People are scared to say anything."
At least a dozen principals have been removed or not allowed to return to their campuses since the Texas Education Agency appointed Miles to lead the state's largest school district just over four months ago.
"I don't know if I'm going to be walked off the campus," the principal said. "Because principals have been walked off campus. You never know why principals are walked off. You just hear the rumors. 'Oh, they're not here anymore.' What happened? 'She had too many excuses.'"