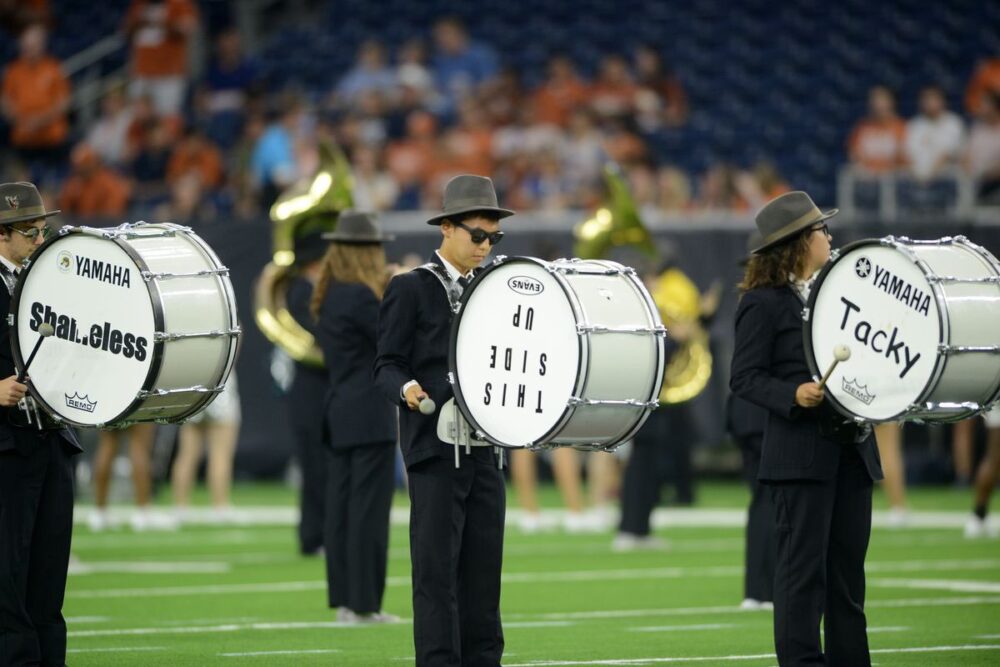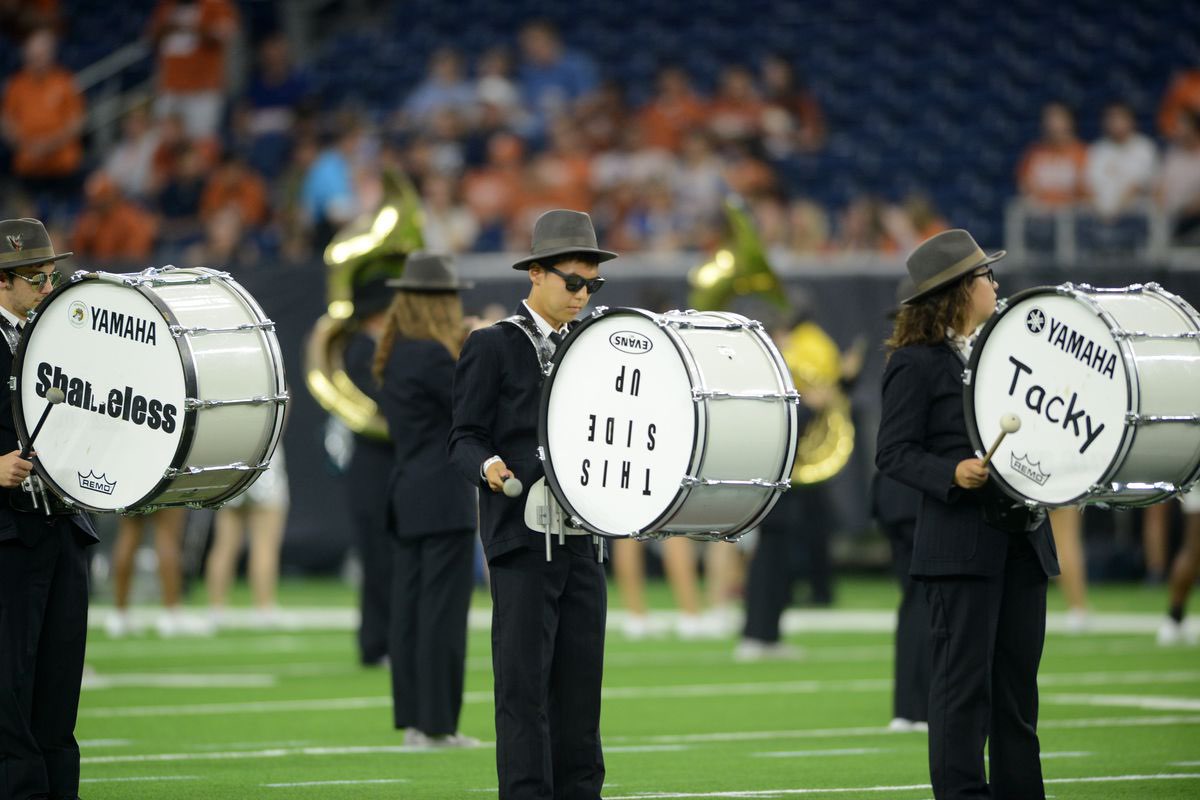 A college football game between two Houston universities proved to be an opportunity to criticize the city's largest school district post-takeover and its new top administrator.
Houston ISD and state-appointed superintendent Mike Miles – whose policies and decisions have been intensely scrutinized by community members and local elected officials since he took over in June – was the subject of a satirical halftime show during Saturday's game between Rice University and visiting Texas Southern University.
Rice's Marching Owl Band, referred to as The MOB and a self-described "equal opportunity offender," took aim at recent layoffs and staffing shuffles at HISD, the repurposing of some of the school district's libraries and Miles' own theatrical performance during an annual convocation ceremony that raised eyebrows and prompted criticism from those within and outside the district. And the band did so while using references to the "Austin Powers" film franchise, including portraying Miles as chief antagonist Dr. Evil.
"Our script producers have friends and acquaintances both as HISD teachers and as parents of students, and they had been outspoken about their feelings," Chuck Throckmorton, the director of bands at Rice, said of how the student-produced and student-performed show came about. "It was also just too delicious a coincidence to miss that the 'Austin Powers' movies star Mike Myers, and Mike Miles was just way too close of a name to use as Dr. Evil."
HISD declined to comment on the show by Rice's band.
Miles, a former superintendent for Dallas ISD, was appointed to lead HISD by Texas Education Commissioner Mike Morath, who also replaced HISD's nine elected trustees with a state-appointed board of managers as part of a long-planned state takeover of Texas' largest school district. The move, which in Houston has been criticized as overreach by the state, was made in response to mismanagement by previous board members and consistently failing academic ratings at one high school.
"Seeing the threat posed by Dr. Evil, The MOB becomes its true form: MOB-stin Powers," reads part of the script for Saturday's halftime show, which the Rice band shared on social media. "Oh yeah, baaaby! Maybe he can send Dr. Evil back to Dallas!"
The band's account on X, the social media platform formerly known as Twitter, has been promoting the halftime show and responding to some of the feedback it has received. In a thank you message of sorts on Saturday night, the band said it wanted to give a "special shout out to all our newfound friends who are HISD teachers."
Throckmorton said Monday the public response to the performance has so far been positive. The band invited criticism on social media by asking those with "bruised egos" to email themobhurtmyfeelings@rice.edu, but Throckmorton said no disapproving messages had been sent as of mid-afternoon Monday.
He also said he was surprised the crowd at Saturday's football game as well as the broader Houston community seemed to understand most of the HISD references in the show.
"I didn't think enough people knew enough of the details to be able to get the jokes, but they certainly did," Throckmorton said.
The halftime performance, titled "The Groovy Show" and narrated by a student band member, started by saying, "Ever since taking over the Houston school board, Dr. Evil has been working on his plan to brainwash his new army of mini-me's," adding, "Watch as he fires the teachers and principals to institute total control." This initial segment of the show featured a rendition of Santana's "Evil Ways" and included the Dr. Evil character hitting a teacher over the head with a prop that looked like a screw and included the word "fired."
The second segment featured Dr. Evil chasing students with a jail cell prop, which at one point he places over a band member acting as an HISD student. The announcer said the villain was taking kids "for their daily mugshots to what used to be the library," a reference to the district repurposing libraries at some schools into multipurpose spaces that are used partly for disciplinary reasons. The jailed student's faux bail was set at $50,000, with band members spelling out "50K" on the field.
The third segment features a chase between Dr. Evil and MOB-Stin Powers and a reference to a school board meeting being closed. The explanation is that "Dr. Evil was busy performing his propaganda musical – ironic for someone who undervalues the fine arts. Looks like Dr. Evil needs some diversity, equity and expulsion."
The halftime show ended with the narrator saying, "MOB-Stin Powers has confronted Dr. Evil with the ultimate weapon: constructive criticism."
"I have to approve the scripts, of course, before they're performed," Throckmorton said. "I always ask, first of all, are they saying anything false? Second, are they dealing with a public figure or someone who deserves anonymity? Finally, are they punching down or speaking truth to power?
"I think the students definitely met all those tests that I would give it," he added.
thanks to everyone who showed out to cheer us on in our grooviest halftime yet, owls and tigers alike! MOBstin Powers couldn't have done it without you.

(and a special shout out to all our newfound fans who are HISD teachers. we see you 🥰) pic.twitter.com/cEb81qNiTv

— The MOB (@ricemob) September 17, 2023