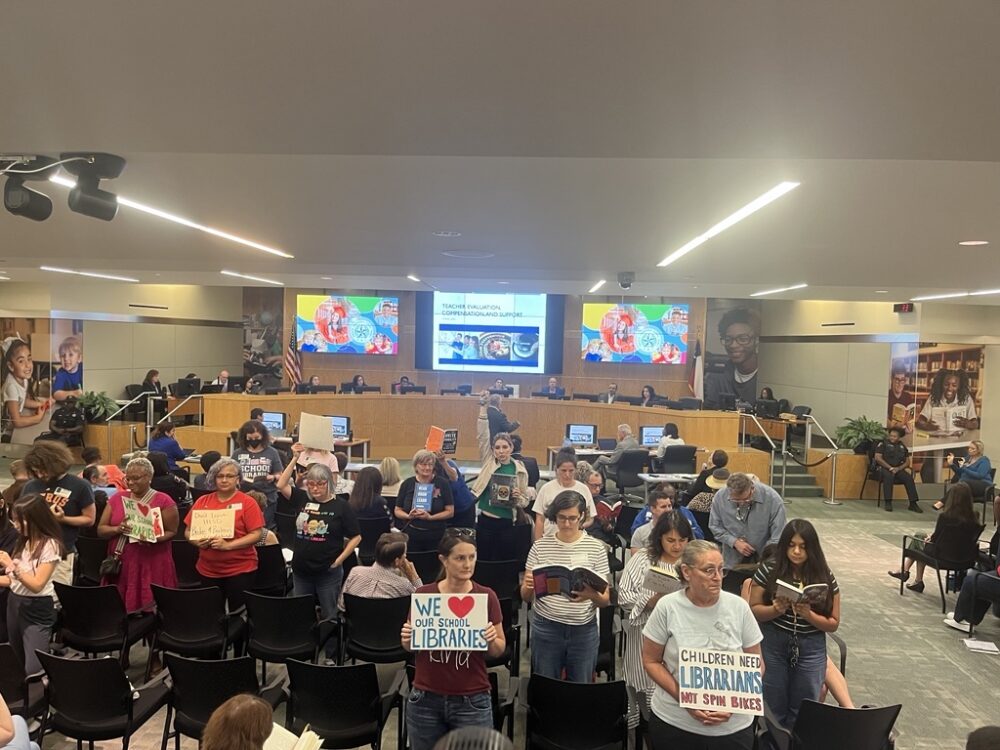 The state-appointed board of managers overseeing Houston ISD will meet with community members and solicit feedback during a series of events planned during the next few weeks, with the first scheduled for Tuesday night at the Farias Early Childhood Center.
The nine managers, who along with superintendent Mike Miles were appointed June 1 by Texas education officials, will discuss their vision for the 2023-24 school year and listen to input from community members at 10 in-person meetings and one virtual session later this month. The focus of the meetings will be the board's stated "goals and constraints," many of which center around equity among students and improving HISD's performance on standardized tests.
Miles has held his own series of community engagement meetings since taking over as superintendent. The Texas Education Agency appointed Miles and the board of managers because of mismanagement and alleged illegal activity by previous board members who were elected by the public, and also because Wheatley High School had a string of failing academic ratings from the state.
The appointed managers are Audrey Momanaee, who serves as board president; Michelle Cruz Arnold; Cassandra Auzenne Bandy; Ric Campo; Angela Lemond Flowers; Janette Garza Lindner; Rolando Martinez; Paula Mendoza; and Adam Rivon.
Below is the schedule for the upcoming community meetings. HISD encourages community members to attend the event closest to where they live, but that is not a requirement as each meeting will be open to the public.
6-7:30 p.m. Tuesday, Sept. 5: Farias Early Childhood Center, 515 Rittenhouse St.
6-7:30 p.m. Wednesday, Sept. 6: Deady Middle School, 2500 Broadway St.
6-7:30 p.m. Monday, Sept. 11: Energy Institute High School, 3501 Southmore Blvd.
6-7:30 p.m. Tuesday, Sept. 12: Rodriguez Elementary School, 5858 Chimney Rock Rd.
6-7:30 p.m. Wednesday, Sept. 13: Virtual (meeting link to be provided by HISD at a later date)
6-7:30 p.m. Friday, Sept. 15: T.H. Rogers School, 5840 San Felipe St.
10-11:30 a.m. Saturday, Sept. 16: Highland Heights Elementary School, 865 Paul Quinn St.
6-7:30 p.m. Monday, Sept. 18: Westside High School, 14201 Briar Forest Dr.
6-7:30 p.m. Tuesday, Sept. 19: Madison High School, 13719 White Heather Dr.
6-7:30 p.m. Wednesday, Sept. 20: Navarro Middle School, 5100 Polk St.
10-11:30 a.m. Saturday, Sept. 30: Kashmere High School, 6900 Wileyvale Rd.