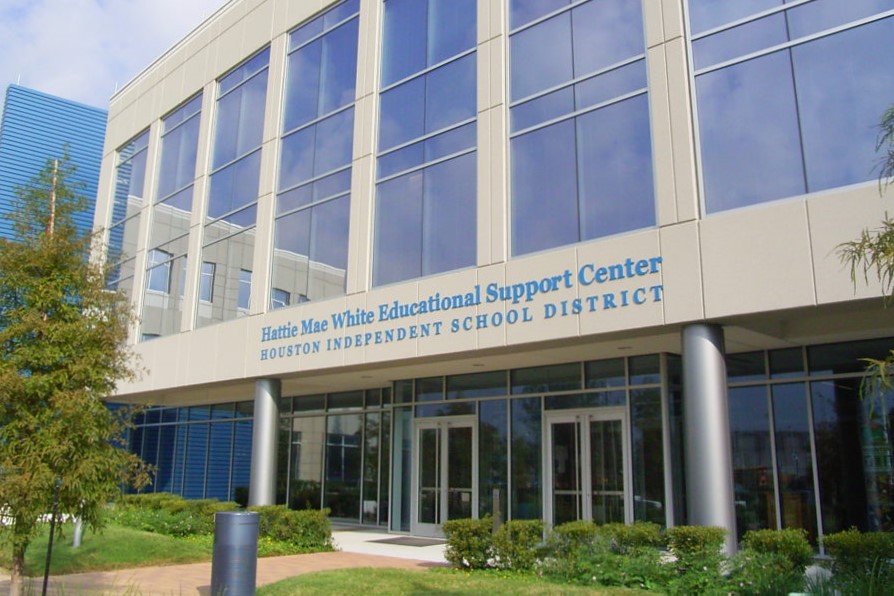 Two elementary school principals in Houston ISD were reassigned this week as students prepare to return to school on Monday.
Erin Trent, the principal of Stevens Elementary, and Linda Bellard, the principal of Garcia Elementary, were both reassigned to other positions this week, just days before the start of the school year. Trent didn't respond to a request for comment. Bellard declined to comment.
According to Houston Chronicle, Alecia Bell, the director of the Waltrip High School feeder pattern, will temporarily serve as Stevens' new principal, while Axinia Zepeda, an assistant principal at Garcia, will take the temporarily take the reins there.
The sudden reassignments have seemingly fueled the continued scrutiny that HISD has received since the state's takeover back in June.
This sentiment was echoed by Adam Chaney, who's been a parent in the Stevens community for five years and is currently the parliamentarian for the school's Parent Teacher Community Organization. He said the district broke the news of Trent's reassignment via an "impersonal" automated phone call Wednesday morning.
"Everything we see on our side as parents is positive coming out of Erin Trent's administration," Chaney said. "So, if she was fired, explain to me what the justification was, what are the grounds for her termination? What happened? Why?"
In an email, HISD declined to provide a reason behind the reassignments, stating that "due to the confidential nature of this personnel matter, HISD will not be providing additional information at this time."
However, according to Chaney, the district could be taking steps to remove those who've been pushing back against state-appointed superintendent Mike Miles' New Education System, which will bring about a plethora of sweeping reforms like more instruction time, cameras in classrooms to assist with discipline and stringent educator evaluations based largely on standardized test scores.
"I don't want to be a conspiracy theorist, and I don't want to jump to any unrealistic conclusions, but when you communicate in such a poor way, what you do is you create a lot of room for speculation," Chaney said. "How can we not think that this is related to the takeover? Or is fallout from it in some way?"
Now, Chaney says he doesn't know what to expect from the upcoming school year.
"HISD is an utter chaos," Chaney said. "It's not okay. We, the Stevens community, deserve an explanation and we deserve to know how we're moving forward."
The first day of school for HISD is Aug. 28th.