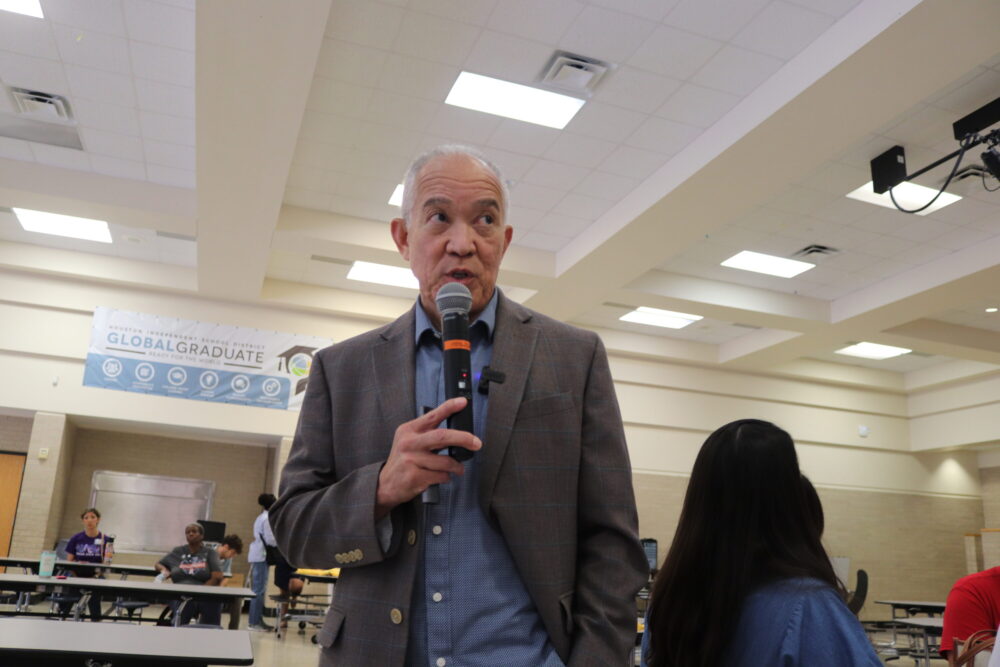 With classes starting later this month and hundreds of teacher vacancies remaining unfilled, Houston ISD's state-appointed superintendent Mike Miles will seek authorization to fill some positions with non-certified teachers. He will also seek expanded authority to spend up to $2 million at a time on vendors without board approval.
Elected trustee Patricia Allen, who was replaced by a state-appointed board of managers in June, said a similar request from a non-appointed superintendent "would not have gone very well."
"There is no checks and balances system in effect if the managers are put there to approve everything you ask for," Allen continued.
In Texas, public school educators must receive certification by finishing an approved training program and passing an exam. The Texas Education Agency has the power to grant certification waivers for many positions, with the exception of highly specialized roles like special education.
Asked about the request during a community engagement event at Attucks Middle School on Wednesday, Miles said the board would discuss the matter during a meeting on Thursday. The TEA-appointed board of managers will need to approve Miles' request before he can seek a waiver from the agency itself.
In an interview with Houston Public Media on Tuesday, state-appointed board managers Janette Garza Lindner and Rolando Martinez appeared ready to greenlight the hiring of non-certified teachers.
"I'm not surprised, in that the news talks a lot about shortages of teachers across the city, state, nation," Garza Lindner said. "I'd be supportive of it. I want to make sure that we've got some sustainability around the plan for teachers in Houston, and that we've got a plan to make sure that we've got some consistency for our kids in the classroom."
Added Martinez: "We have to look at the entire picture: How do we ensure that we have highly effective teachers in our schools for all students? Throughout the school year, we'll have to go back and determine whether granting these waivers resulted in highly effective teachers. ... There are some minimum qualifications, obviously, for every teacher, and so we'll look at that and we'll work with our superintendent to determine the best path forward."
As Miles spent the last couple months visiting schools and taking questions from community members, more details about his plan for the state's largest public school system have emerged.
By the time the final of 10 community engagement events wrapped up Wednesday night at Attucks Middle School, local elected officials had blasted his plan to remove librarians and convert libraries into "hubs of differentiated learning." Community members outside the 85 reformed schools had grown concerned about his plan to curb autonomy in other schools and to expand a stringent "pay-for-performance" teacher compensation model to the entire district within two years.
The board of managers already approved parts of Miles' sweeping reform plan. On Thursday evening they'll discuss more changes to district policy — in addition to the waiver for non-certified educators and the authority to spend large sums without board approval, Miles is seeking more authority to change magnet programs.