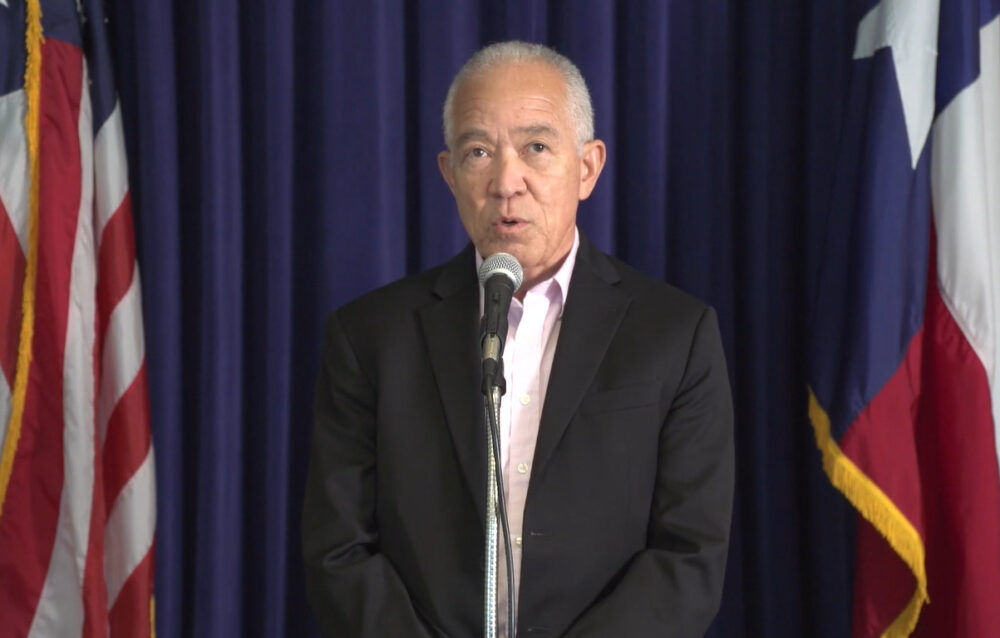 Mike Miles, the new state-appointed superintendent of Houston's largest public school system, revealed during a virtual forum Thursday night that the district's central office is reducing its staffing levels by more than 2,300 positions.
Houston ISD shed more than 20 percent of the administrative workforce – 1,675 vacant positions were eliminated, and 672 people were laid off.
Miles said HISD's central office has grown too much over the past decade.
"At the same time, the student enrollment has decreased 27,000 kids," he said. "So that shows you there was bloat in central office, and we're cutting some of that bloat."
The cuts help offset the costs of reforming 28 campuses, where major shakeups to instruction and staff evaluations start in one month under Miles' New Education System (NES), which entails premade lesson plans for teachers, classroom cameras for disciplinary purposes and a greater emphasis on testing-based performance evaluations, among other initiatives. An additional 57 schools opted to be NES-aligned campuses at the requests of their principals.
Over the next two years, Miles plans to expand those controversial reforms to a total of 150 schools and to enact a district-wide, pay-for-performance model for all teachers. The changes will be expensive, and Miles said the administration will explore further cuts and possible campus closures over the coming years.
Thursday's announcement of 2,347 job cuts in the largest school district in Texas drew the ire of Houston Mayor Sylvester Turner, who has been critical of the state's takeover of HISD earlier this year.
"Take this as a red flag," Turner wrote Friday on Twitter. "Next – program cuts, charter schools and school consolidations. Why? Because the state doesn't want to fund fully public education."
Miles was appointed as HISD superintendent June 1 by Texas Education Commissioner Mike Morath, who also replaced HISD's nine elected trustees with a state-appointed board of managers. Morath and the Texas Education Agency (TEA) intervened because of mismanagement and alleged illegal activity by previous board members and also because Wheatley High School had a string of failing academic ratings from the state.