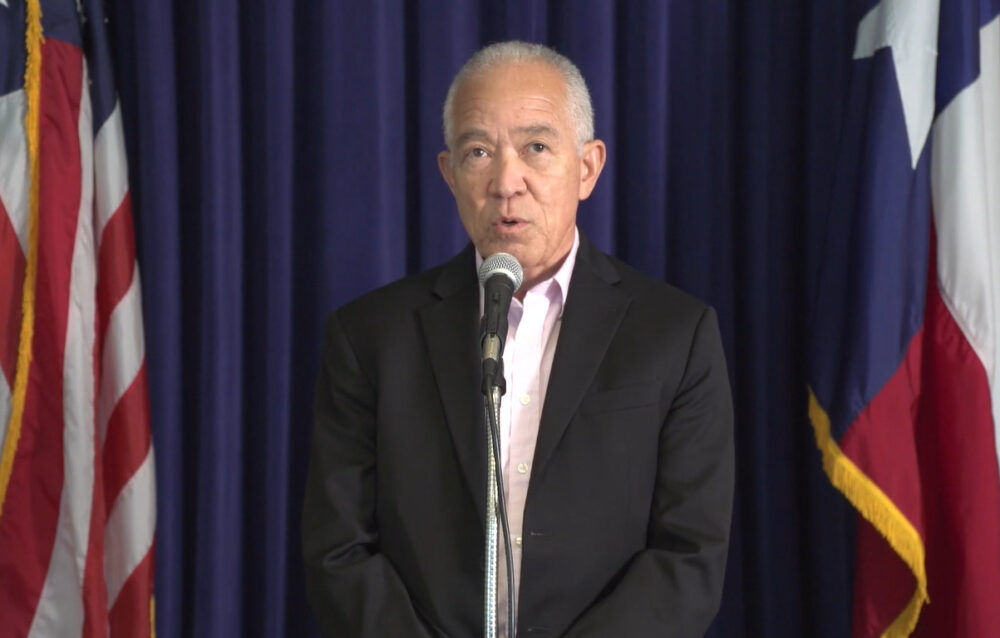 Houston ISD is cutting hundreds of jobs as it prepares for its first academic year under state-appointed leadership.
Some employees of the largest school district in Texas already have been told their positions are being eliminated, and more cuts are expected to be made during the next week and also during the 2023-24 school year, new superintendent Mike Miles said last Friday. Between 500 and 600 jobs are being eliminated in HISD's chief academic office – a staff reduction of about 30 percent – along with about 40 human-resource positions, according to Miles, who said more job cuts are coming in departments such as communications, professional development and school leadership.
"I know that this reorganization has been tough, and we're not done. We still have some work to do," Miles said. "By July 17, the process should be mostly finished.
"In the end," he added, "being much more efficient and effective in how we structure will actually help us deliver services better."
Miles was appointed June 1 by Texas Education Commissioner Mike Morath, who also replaced HISD's elected trustees with a state-appointed board of managers. The state intervened because of mismanagement and alleged illegal activity by previous board members and also because Wheatley High School had a string of failing academic ratings from the state.
Streamlining district operations has been a priority for Miles, who said HISD's central office grew by 61 percent during the last six years in terms of staff size and expenditures – while student enrollment declined by about 27,000 during that time span.
He also said HISD will be able to execute his goals for the district, including the implementation of a "New Education System" that will entail premade lesson plans for teachers, classroom cameras for disciplinary purposes and a greater emphasis on testing-based performance evaluations, even with a smaller staff.
"This by no means means that people haven't been working hard, or that people aren't doing the job they've been assigned to do," Miles said. "This is about making sure we right-size the central office and also are working most efficiently."
Miles said the ongoing reorganization of HISD staff is unrelated to a pair of recent human resources snafus. Up to 2,000 district employees did not initially receive their paychecks earlier this month, and late last month, HISD said termination notices were mistakenly sent to a group of employees. Miles said Friday that "some human error" and "some technical errors" were to blame.
As for the ongoing layoffs Miles discussed, he said department heads were first tasked with examining their vacancies to determine if those positions needed to be filled or could be eliminated. They then put together new organizational charts, with newly created positions in some cases, and determined how existing staffers could fit into those roles.
Miles said employees whose jobs are being eliminated can apply for other, open positions in HISD.
"There are people who are going to be impacted by this, and it causes anxiety and rightly so," Miles said. "It's going to be tough on some people and their families. I get that. We try to do it in a way that's as fast as possible so people can find other jobs."
The district's finance and operations departments have so far been unaffected by the districtwide reorganization, Miles said, because they are larger than other departments and in some cases are actively providing services to students and community members. HISD is bussing students to summer school and also providing summer meals, for example.
Miles said cuts are likely coming to those departments, too, probably during the upcoming school year.