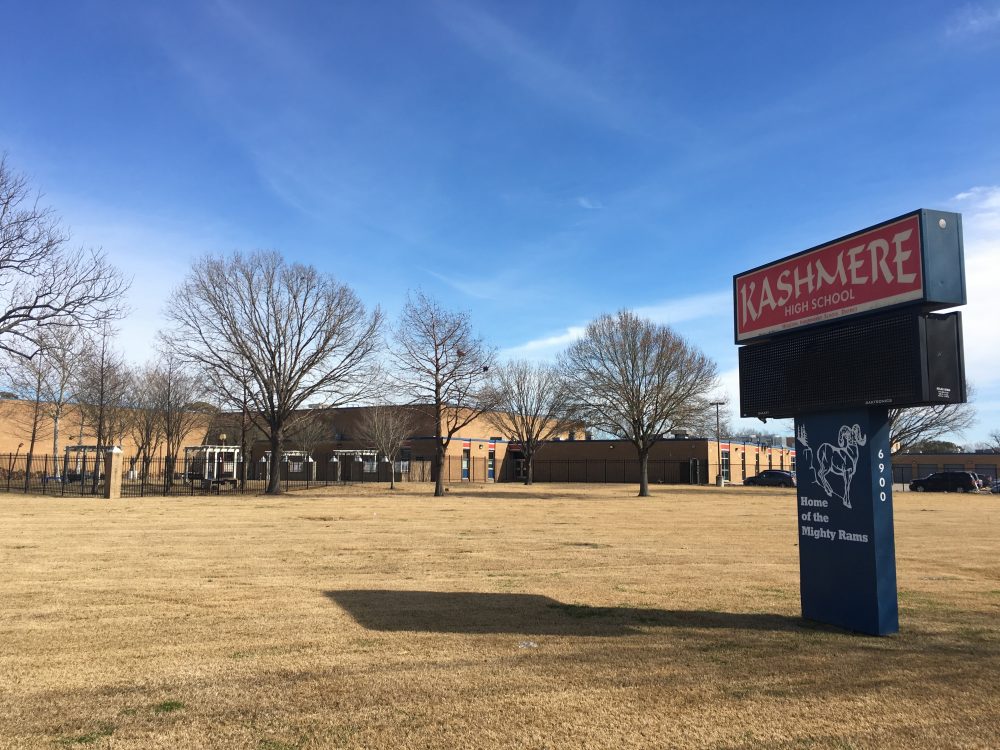 A teacher at a Houston high school has been temporarily reassigned after reportedly assaulting two students on campus last week.
The students, who are sophomores at Kashmere High School, told Houston television station KPRC that their gym teacher bit one of them in the leg and hit the other in the head with a tennis racket. The students claimed the teacher got angry with them because he thought they were hiding a tennis ball that had rolled near them and were not complying with his request to return the ball, according to the report.
Houston ISD spokesperson Joseph Sam said the incident occurred last Wednesday, Feb. 8 and that the involved teacher – who he declined to name – was subsequently reassigned pending the outcome of an investigation.
The students' parents filed a complaint with the Houston ISD Police Department, according to the KPRC report. Sam said the police report would need to be obtained through an open records request, which Houston Public Media submitted Tuesday, adding that he was not aware of any arrests having been made or criminal charges having been filed in response to the altercation.
"It's an ongoing investigation," Sam said. "We still need to make sure this happened and that this wasn't a he said, she said situation. They're going through the video footage, going through to see exactly what took place."
In an email to parents from Kashmere High School principal Brandon Dickerson, which was provided by HISD, Dickerson wrote that a teacher had been reassigned pending the results of an internal investigation and that "HISD will not be providing additional information at this time."
"Please know that HISD and Kashmere High School value your students and their safety," Dickerson added in the email. "We will ensure classroom instruction continues without interruption."
The student who said he was bitten and also slapped in the back by the teacher told KRPC he has since had to take antibiotics to prevent an infection in his leg. The other student, who claimed to be hit with a tennis racket, told the station he has since coped with headaches.
The students fought back after being attacked by their teacher, they told KPRC, with one of them saying he had to punch and kick the teacher to stop him from biting his friend.
"I was screaming and nobody was helping me until I looked at (the other student) and he literally had to fight the teacher for him to like get off of me," one of the students told the station.