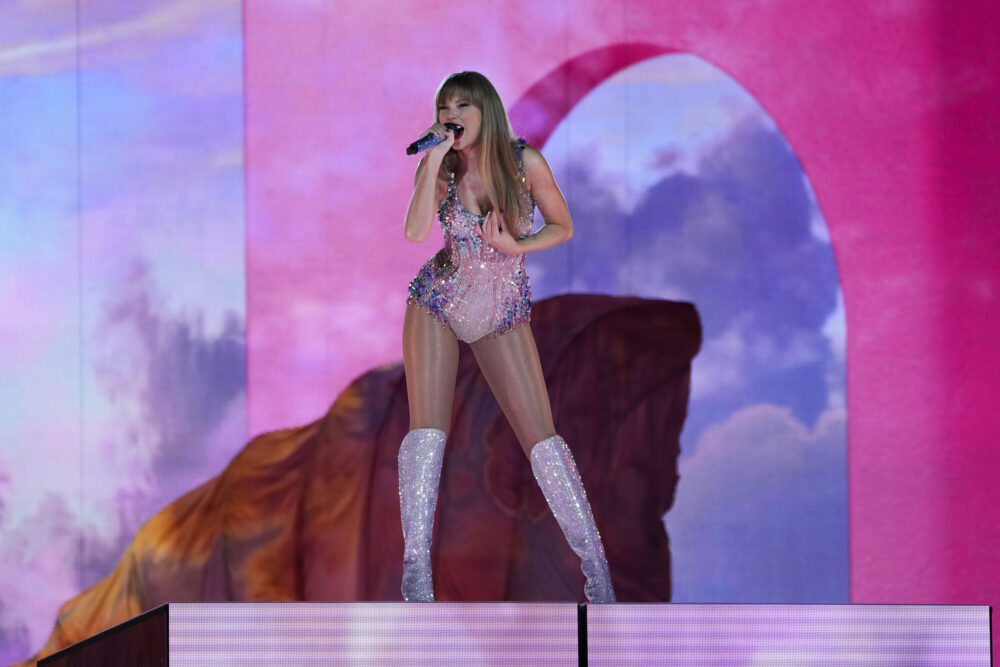 There's a new entrepreneurship college course based on singer and pop superstar Taylor Swift at the University of Houston's Bauer College of Business.
Swift has an estimated net worth of over $1 billion according to Forbes and is set up to become the highest-grossing female touring artist of all time after her Eras Tour earlier this year.
Kelly McCormick will be teaching the course next spring. She said she felt students could learn from Swift from a business perspective.
"It's a really interesting way for a lot of students to be introduced to entrepreneurship, maybe some people that found it intimidating or maybe weren't interested in business," McCormick said.
She said she didn't know a lot about Swift before, but she pitched the class to her supervisors after attending a concert.
"[The concert] spurred a huge interest. And so I ended up delving a little bit more into her career," she said. "And I was really just impressed by some of the entrepreneurial things that she's done, and how she's navigated her career and navigated, not only just like her songwriting career, but just her brand as a business."
Swift used fan engagement, community building, brand, and marketing strategies to grow the fanbase that she has, McCormick said. She said Swift's team has not been involved in the creation of this class, however.
"Hopefully she's flattered and this will be something that will just explore her career and things she's done that have been extremely successful and students will be able to learn a little bit from her. ... I'm also not sure that Taylor Swift needs any more brand awareness. I think everybody knows who she is. Hopefully, the people in this class will have more appreciation for things she's done in her career," McCormick added.
Students who complete the undergraduate course will receive three credit hours. Rice University has also created a class in honor of the singer in the past. There are 75 spots for the class, but only 10 were left since the class was first publicized, McCormick said.
"If there is a ton more interest, possibly we'll open up more spots in the class," she said.
McCormick said while anyone can benefit from the class, Swifties can look forward to easter eggs hidden in class content that is themed around different albums and Eras of Swift's career.