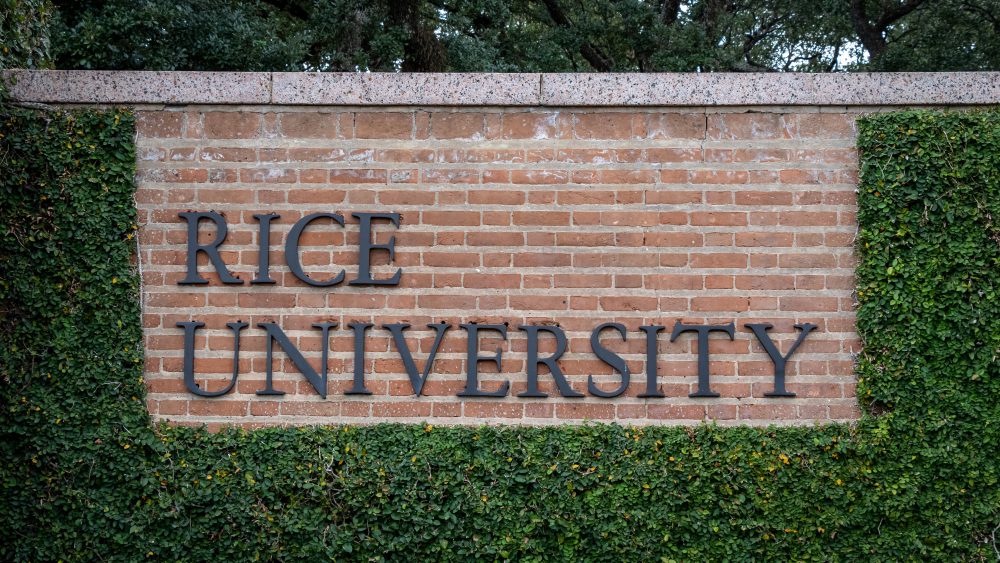 Rice University is reviewing its alcohol policy for undergraduate students, and canceling all campuswide public parties through spring break, after seven intoxicated students were hospitalized last weekend during an annual underwear-themed event that had to be cut short because it got out of hand.
The "Night of Decadence" party, hosted by Wiess Residential College since 1972, also was placed on probation, according to a Thursday email to students by Dean of Undergraduates Bridget Gorman, which was provided to Houston Public Media by the prestigious private university in Houston. Gorman wrote that the popular event featuring scantily clad students, where more than two dozen received medical treatment for alcohol intoxication during Saturday night's event, will "operate at significantly reduced capacity" next year while implementing enhanced safety protocols.
"It is clear that alcohol consumption (pre-gaming) before large campuswide 'publics' has become deeply problematic on our campus, and many students do not understand or respect our alcohol policy – especially regarding restrictions on hard alcohol use," Gorman wrote. "There have been issues at each public party this semester around pre-gaming before the event, uncivil behavior in the lines, and disrespectful attitudes toward volunteers, caregivers, and other staff working at the events.
"Saturday's event further reinforced this pattern of behavior," Gorman continued. "Consumption of hard alcohol before leaving for NOD, en route to NOD, and during NOD directly contributed to the dangerous and disrespectful actions of many that evening. This cannot be tolerated."
Rice also is restricting the pub nights held at its student center to people aged 21 and older, through spring break, according to Gorman's email.
She said she was hopeful the public parties hosted by the residential colleges at Rice could resume after spring break, which at Rice is scheduled for March 9-17, after amendments to the school's alcohol policy are made. It was previously revised after the 2012 Night of Decadence event was marred by the hospitalization of 11 students for alcohol intoxication.
The serving and consumption of hard alcohol – defined as any distilled spirit or any beverage that is at least 22% percent alcohol by volume – is currently prohibited on campus on the nights of public parties such as the Night of Decadence. The serving of hard alcohol or any punch or mixed drink made with hard alcohol also is prohibited at social gatherings in the residential colleges, and hard liquor is banned from all residential rooms or suites where any resident is younger than 21.
Despite those rules, Gorman wrote that "numerous small empty bottles of hard alcohol" were found in and around Wiess Residential College during cleanup Saturday's event, which started at 10 p.m. and was halted two hours later. On-site medical resources became "overwhelmed" and there were some altercations between students and Rice University police, according to a Monday email to students by Wiess Chief Justice Renzo Espinoza, which was obtained by the Rice Thresher, the student newspaper at the school.
No arrests were made, according to university spokesperson Jeff Falk. But three students were handcuffed and six others faced disciplinary measures for conduct violations, university police chief Clemente Rodriguez told the Thresher.
"What happened on Saturday evening represents repeated, flagrant violations of the alcohol policy and falls well below my expectations for student conduct and how we demonstrate our culture of care," Gorman wrote in her Thursday email. "... We can and must do better. We need to pause, reflect, and discuss how undergraduate students engage with alcohol on our campus."