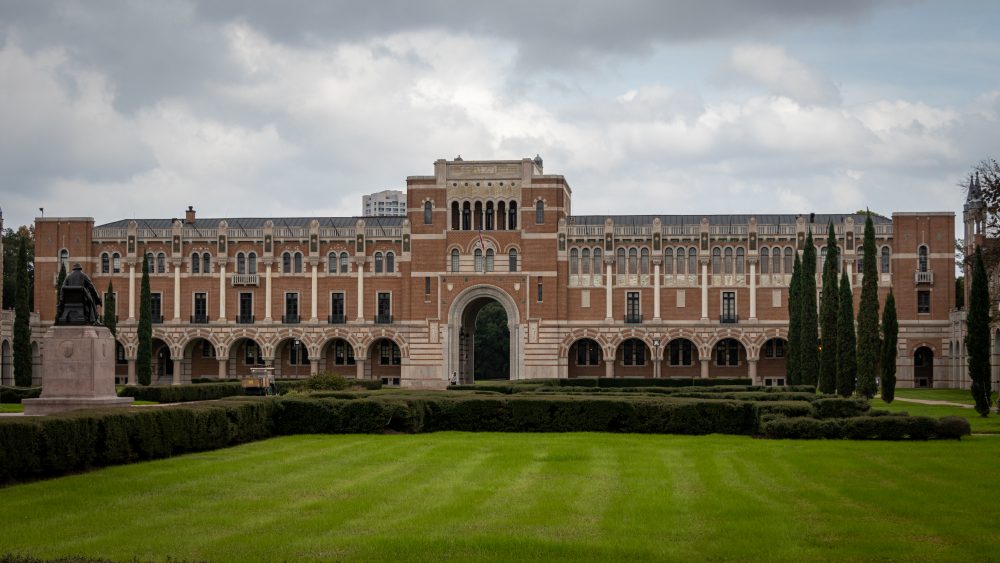 An annual party featuring scantily clad students at Rice University was shut down early over the weekend after more than two dozen students required medical treatment and seven were transported to hospitals for intoxication, according to a spokesperson for the prestigious private school in Houston.
The hospitalized students were subsequently released, according to Rice spokesperson Jeff Falk, who said no alcohol was served at the on-campus event Saturday night and no arrests were made.
The popular "Night of Decadence" party, which began in 1972, is held around Halloween at Rice's Wiess Residential College. Attendees typically wear nothing but underwear.
"The party was ended at midnight for health and safety reasons," Falk said. "The decision was made by Rice emergency personnel and residential college magisters."
Three students were handcuffed by campus police and six faced disciplinary measures for conduct violations, Rice University Chief of Police Clemente Rodriguez told the Rice Thresher, the school's student newspaper. Rodriguez also told the Thresher that some students were removed from the party for breaking rules related to "public intoxication, minor in consumption, bringing in alcohol to the party and trying to access the party through an unauthorized access point."
Citing a Monday email to students from Wiess Chief Justice Renzo Espinoza, the Thresher also reported the party ended about two hours earlier than planned because on-site medical resources became "overwhelmed and there were some altercations between students and Rice University police.
"At the peak of the night, all of Rice and Houston medical sources at (Night of Decadence) were becoming completely overwhelmed," Espinoza wrote in the email, according to the Thresher. "Any more stress on the campus and city resources would have put us in a very bad position."
The Night of Decadence party in 2012 was similarly marred as 11 Rice students were hospitalized for alcohol poisoning. The school subsequently revised its on-campus alcohol policies as a result, according to the Thresher.
Falk, in a Thursday email about this year's party, did not address whether Rice administrators would consider modifying the event or scrapping it altogether.