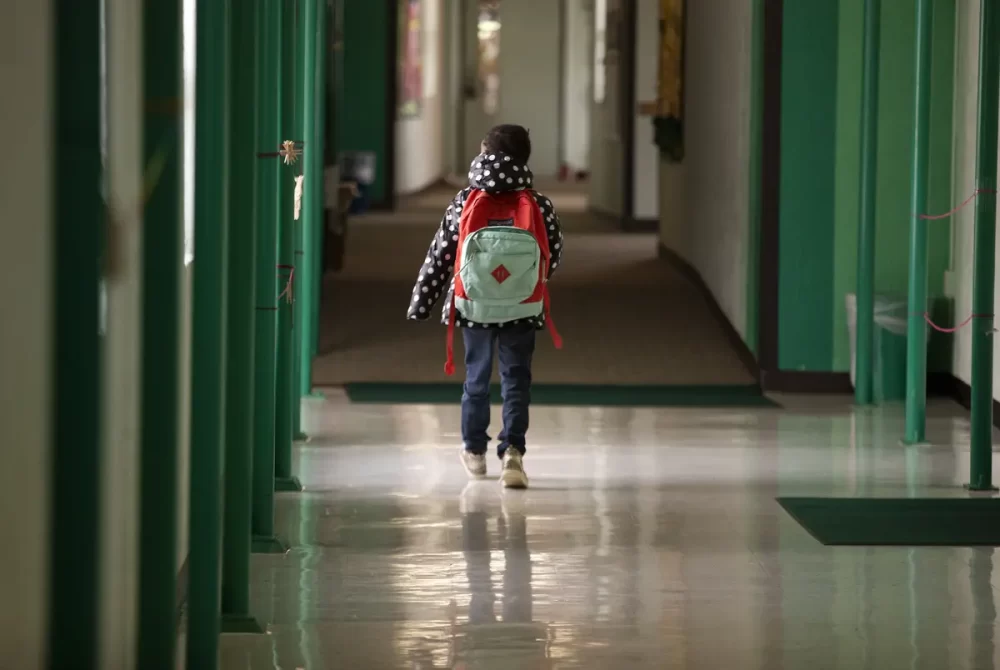 Nearly 50 percent of Texans say they support some form of school vouchers, according to a new survey conducted by Houston universities.
A timely survey from the University of Texas and Texas Southern University found that amid much debate in a Texas Legislative session that could raise a green flag to a controversial education movement, 49 percent of Texas taxpayers said they support providing vouchers to low-income parents to send their kids to private schools.
The Legislature convened in October to consider school vouchers among other things like public education funding, which had not originally been on the agenda for the third special session of the year.
And on Tuesday, Texas Governor Greg Abbott said he reached an agreement with House Speaker Dade Phelan just days before the adjournment of the third session to push forward education savings accounts and "school choice" in the state, a school voucher-like program that would fund private education, according to KERA.
The voucher program would offer parents who pull their children out of public schools more than $10,000 in savings accounts to fund alternative education expenses like private school tuition, online schools and homeschooling supplies. The accounts will be overseen by the Texas Comptroller.
"This is the next step in the legislative process to deliver school choice to Texas parents and students who deserve the freedom to choose the education that best fits their learning needs," Abbott said in a statement yesterday.
Months of talks to push forward school vouchers have been unsuccessful amid opposition from Democratic lawmakers.
The survey published by the University of Houston Tuesday revealed 60 percent of Black Texans and 48 percent of white Texans support vouchers for low-income parents.
60 percent of Texans who attend church once a week support vouchers for low-income parents, compared to 39 percent who never attend church, according to the survey. The statistics show Black Texas voters would be more likely to support Senate Bill 1, which would create $8,000 education savings accounts for families who pull their children from public schools. That bill was approved by the Senate but stalled in the House.
"Using public funds to help parents send their children to private schools remains controversial, but we found, overall, that people are more likely to at least somewhat support vouchers than oppose them," Renée Cross, senior executive director of the Hobby School said. "The split was especially notable among Black voters and those with young children, although there were limits – Black voters are more likely to support vouchers when they are limited to low-income parents."
The survey was conducted between Oct. 6 and Oct. 18 with 1,914 respondents over the age of 18. The respondents were matched to a sampling frame on gender, age, race, ethnicity and education, and are representative of Texas adults, according to the university.
Considering geography, voters in rural areas were the least likely to support vouchers, while urban residents were generally the most likely to support them, Michael Adams, director of the executive master of public affairs graduate program at Texas Southern University said.
"Rural areas often have few if any private school options, and the public schools are key employers and community centers," Adams said. "That likely contributed to lower support."
38 percent of rural voters support vouchers for low-income parents, compared to 52 percent of city voters, according to the survey.
White Texans account for 44 percent of the survey population, while Hispanic Texans account for 36 percent and Black Texans 13 percent.