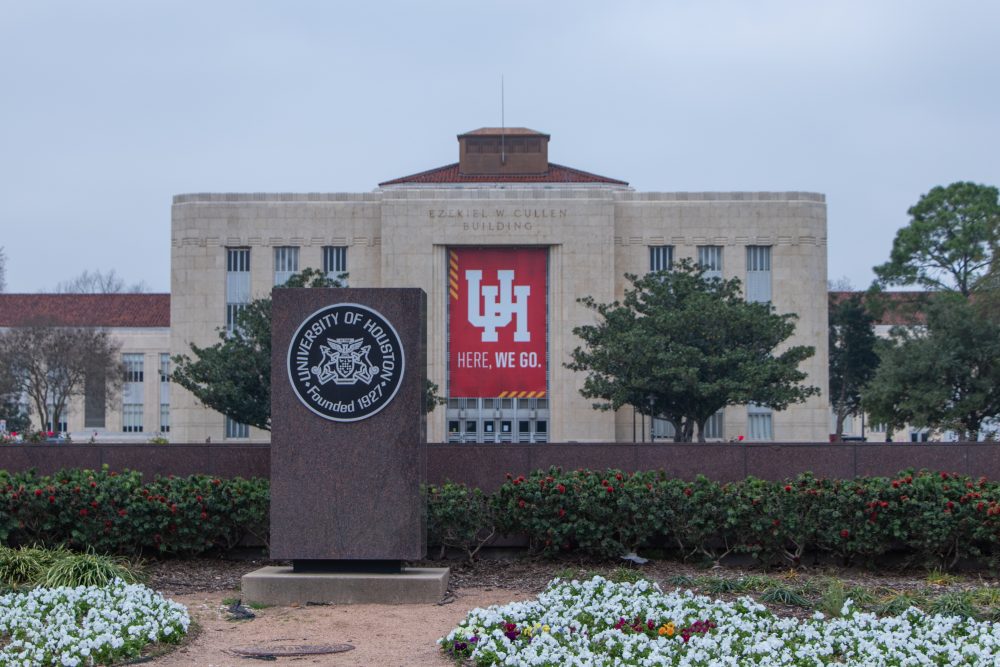 A statewide proposition on November's ballot would allocate $3.9 billion in state funds for research initiatives at four public universities in Texas. The University of Houston would stand to receive over $1 billion.
In her "State of the University" address on Wednesday, UH president Renu Khator addressed strides made by the university this year, including jumping 21 places in the U.S. News and World Report's ranking of public universities, from 91st to 70th. The university also improved its six-year graduation rate, which is up to 65 percent.
Currently, Texas is home to only two public universities ranked among the top 50 public schools in the nation: the University of Texas at Austin and Texas A&M University.
Khator also highlighted Proposition 5, on the ballot Nov. 7. If passed, it would establish the Texas University Fund, an endowment of $3.9 billion for four universities around the state – Texas Tech University, Texas State University, the University of North Texas and the University of Houston.
"The University of Houston (would) get $1.3 billion from this fund to support our research plans," Khator said.
The proposition would not require a tax increase or bond as it would be funded using a portion of the state's $33 billion budget surplus.
"The passage of Proposition 5, which, by the way, requires no new taxes and no bonds to be issued, is critical for the University of Houston and the city of Houston," Khator said. "I'm a public employee, so I cannot tell you how to vote. I can tell you, however, that I will be voting 'yes' on Proposition 5."
Khator said the funds would be used to meet the university's goal of bolstering its research initiatives.
Disclosure: Houston Public Media is licensed by the University of Houston. The university does not play a role in Houston Public Media's editorial decisions. Read our statement of ethics and standards here.