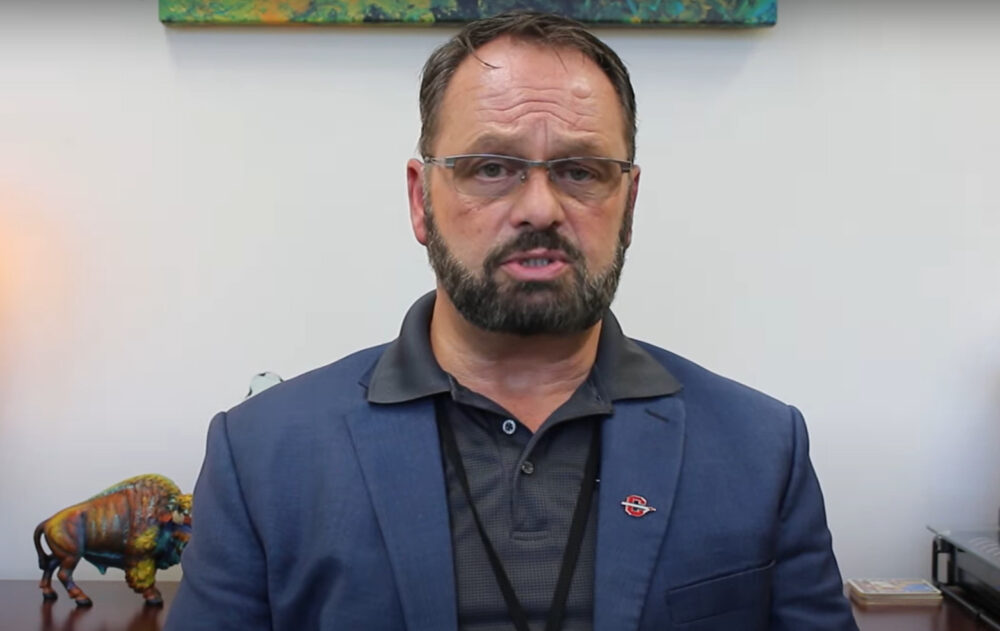 A Houston-area school district is sounding alarms, and planning to provide community members with free doses of Narcan, after multiple recent incidents in which high school students overdosed on drugs while on campus.
Emergency medical services have been called to Cleveland ISD campuses to respond to drug overdoses eight times since the start of the new school year Aug. 8, according to Matthew Bieniek, a spokesperson for the district located about 45 miles northeast of Houston. He said Narcan, a nasal spray that can treat opioid overdoses in emergency situations, has been administered to the impacted students on four of those occasions, with the most recent overdose occurring Wednesday morning.
All of the students survived the overdoses, according to Bieniek, who said in most cases they had taken Percocet, a prescription opioid pain reliever that can be addictive as well as deadly when taken in high doses or in combination with other substances. School officials suspect the pills taken by the students may have been laced with fentanyl, another opioid that can be deadly even in small doses, according to Bieniek, who said Cleveland ISD is awaiting the results of lab testing to confirm that suspicion.
"We really want to encourage students to please make good choices," Bieniek said. "This is not something you gamble or risk with. It's a very serious situation. You're playing with your life when you choose to partake in these drugs. You don't know where they're coming from and don't know what's in there. It's just very sad to see our students going through this."
Superintendent Stephen McCandless addressed the crisis in a letter to community members last week that was posted in English and Spanish on the Cleveland ISD website and accompanied by a video message from the administrator. He said there have been a total of 14 incidents this school year in which students have used drugs either on their way to campus or shortly after arriving.
Bieniek said the small-town school district with 12 campuses and nearly 12,000 students has scheduled two town hall meetings next month – from 6-8 p.m. Oct. 18 at the Cleveland Civic Center and 6-8 p.m. Oct 23 at Santa Fe Middle School – where free doses of Narcan will be distributed while supplies last. Local leaders and law enforcement officials, among others, will be on hand to speak at the events.
"We are going to all ends in Cleveland ISD to connect with our parents and the community to help attack this problem," McCandless said in his video message.
Bieniek said all but one of the student overdoses this year have occurred at Cleveland High School, with the other happening at the campus for the district's Disciplinary Alternative Education Program (DAEP). That student took drugs on a school bus, arrived unconscious and was then given Narcan, according to Bieniek, who said most of the overdoses have occurred in the morning.
"It's not just a Cleveland issue," Bieniek said. "It's a statewide issue. It's a nationwide issue. We're doing our best to educate the community on this."