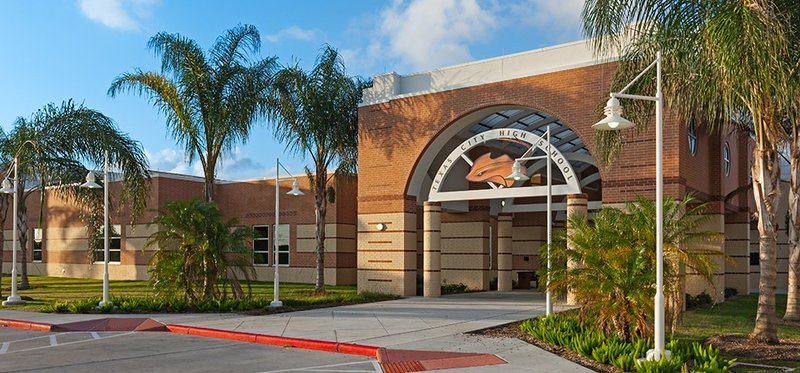 A 16-year-old Texas City High School student was suspended after allegedly bringing a gun onto campus Monday, officials said.
"We are bringing an incident to your attention so that you have the facts," Lincoln Hypolite, principal of the school said in an announcement to parents Monday evening. "This morning, an anonymous tip was reported that a student had a gun on campus. Administration quickly worked with the campus Sheriff's Deputies to find the student and confiscate the gun."
The investigation is still ongoing, Hypolite said.
Melissa Tortorici, spokeswoman for the school district confirmed Tuesday that the student is facing criminal charges.
"Weapons are never allowed on campus," he said. "In accordance with our student code of conduct and district procedures, any such violation will result in immediate suspension followed by additional disciplinary action after a thorough investigation. The district is following this protocol."
"We are grateful to the tipster who reported this incident," Hypolite said. "We encourage you to talk to your child and remind them to report concerns they have to any adult on campus."