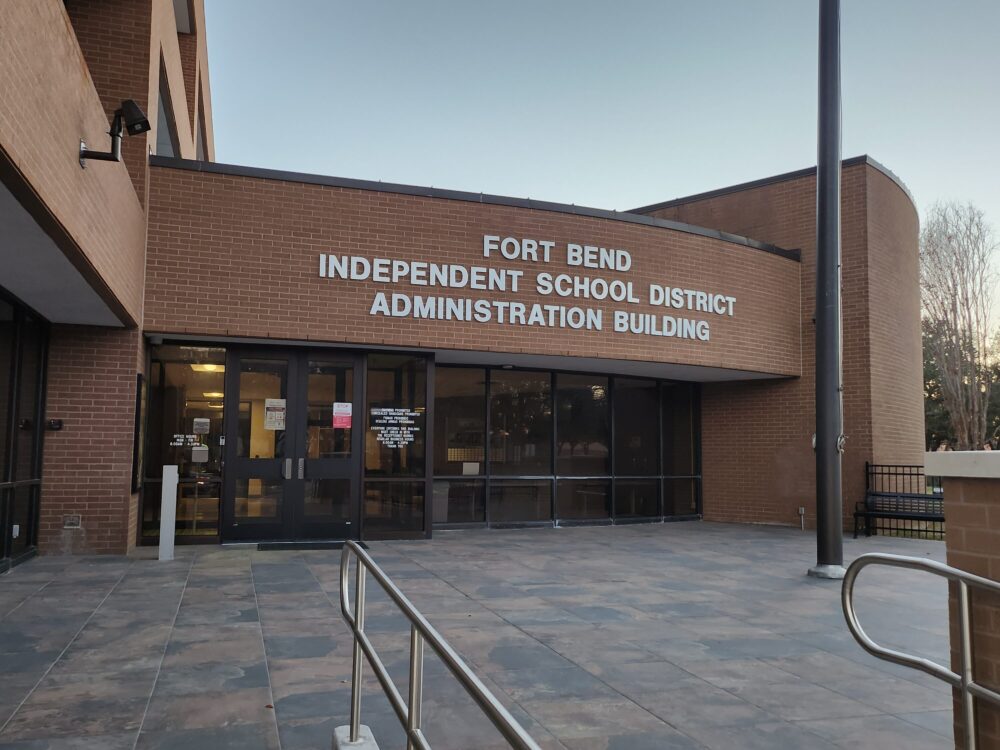 One week into the new school year at Fort Bend ISD, students brought guns to two different high school campuses in the district southwest of Houston.
Guns were found in students' backpacks Wednesday at both Crawford High School and Dulles High School, according to statements provided by the school district, which said Thursday it is pursuing criminal charges against both students and that both are no longer on their respective campuses. Fort Bend ISD indicated in its statements that neither weapon was discharged on district property.
The gun found at the Dulles campus in Sugar Land was loaded, according to a Fort Bend ISD spokesperson. The district said the gun found at Crawford, a newly opened campus at 801 Caldwell Ranch Blvd. in Rosharon, was unloaded.
"When the report was received, school administration and the campus officer immediately removed the student from the classroom, conducted a search, and confiscated the handgun," Fort Bend ISD said of both instances. "We are thankful this matter was resolved without incident and the community is safe."
The school district spokesperson did not answer questions seeking additional information about the students involved and the types of guns they had in their possession, and also whether the students have been temporarily removed from their campuses or permanently expelled.
The gun-related incidents occurred as Fort Bend ISD, which serves more than 80,000 students across 83 campuses, is among the school districts in Texas trying to recruit more security officers in order to comply with a new state law that takes effect Sept. 1. House Bill 3 requires all public schools in Texas to have at least one armed security officer present during school hours, with the state allocating $15,000 per school to help cover that cost.
Steven Bassett, a deputy superintendent for Fort Bend ISD, told Houston Public Media earlier this week the district has 15 vacancies for campus security officers and is looking to fill them by Sept. 1 by enlisting an outside contractor. School district police departments generally have a hard time recruiting new officers, Bassett said, because municipal police departments tend to offer better pay.
"There has been some funding that has come with these mandates, but it's not nearly enough," Bassett said earlier this week. "The amount that's been allotted per campus, $15,000, is not enough to pay a full-time police officer or armed security guard."
Fort Bend ISD began the 2023-24 academic year Aug. 9.