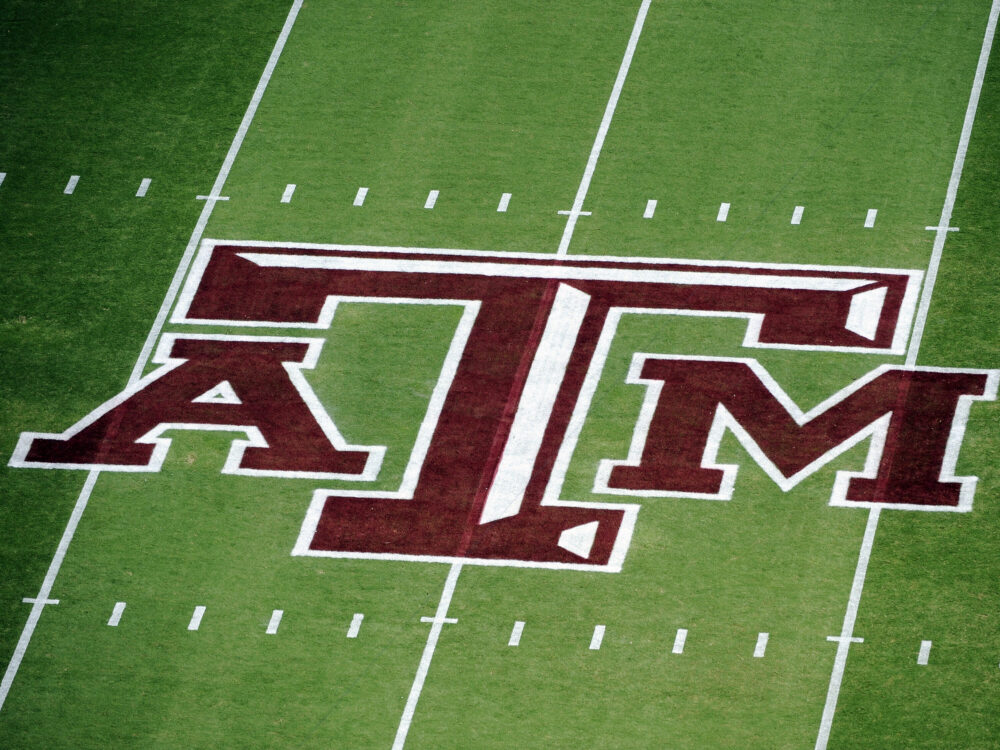 Texas A&M has agreed to pay $1 million to a Black journalism professor whose job offer was changed after criticism from conservative groups over her support for racial equity, the university system announced Thursday.
The settlement comes in the wake of an internal review by the university's Office of General Counsel, which found the university mishandled the hiring of Dr. Kathleen McElroy in response to the backlash.
"Texas A&M acknowledges that mistakes were made during the hiring process relating to Dr. McElroy," a statement from the university reads. "The leadership of Texas A&M apologizes to Dr. McElroy for the way her employment application was handled, has learned from its mistakes and will strive to ensure similar mistakes are not repeated in the future."
McElroy turned down the job to relaunch the school's journalism program after receiving the modified offers. In a statement Thursday, she wrote that she hoped the resolution would "reinforce A&M's allegiance to excellence in higher education and its commitment to academic freedom and journalism."
"Texas A&M University remains in my heart despite the events of the past month," McElroy said. "I will never forget that Aggies — students, faculty members, former students and staff — voiced support for me from many sectors."
McElroy will continue on as a University of Texas at Austin professor, according to the statement.
Texas A&M celebrated McElroy's hiring earlier this year with a public ceremony outside the school's academic building. She was set to become the university's new journalism school director and teach as a tenured professor.
Instead, as first reported by the Texas Tribune, what followed was weeks of alterations to the terms of her agreement: she told the Tribune her appointment was entangled in what was described to her as "DEI hysteria."
According to the internal review, she later agreed to a non-tenured multi-year contract position without tenure. Then she got yet another modified offer for a one-year, at-will contract position for which she could be let go at any time. She rejected that offer and the deal ultimately fell apart.
University President M. Katherine Banks resigned in the wake of that controversy.
The university also released its findings from an investigation into the suspension and subsequent reinstatement of a Texas A&M professor accused of criticizing Lt. Gov. Dan Patrick during a lecture on the opioid crisis.
Joy Alonzo was put on administrative leave with pay pending an investigation into comments made at the University of Texas Medical Branch, according to the internal review documents. That investigation was sparked by the daughter of Land Commissioner Dawn Buckingham, who attended the lecture.
Thursday's report lists the chain of events that led to Alonzo's formal censure and administrative leave: Buckingham reached out to Paxton, who later reached out to the university system's chancellor John Sharp in March.
After a two-week review, the school could not substantiate any allegations of inappropriate comments, and Alonzo was reinstated.
In a Houston Chronicle op-ed,Patrick defended his actions and the university's investigation. The lieutenant governor also pushed back on claims the incident represented an infringement on the professor's freedom of speech.
"What was told to me wasn't a criticism of policy. That is part of being an elected official and doesn't bother me," Patrick wrote. "However, if what I heard was correct, it was a false and inappropriate personal attack on me."
Patrick did not elaborate on what was allegedly said. However, Buckingham took to Twitter Wednesday and quoted Alonzo as saying, "Your Lt. Governor says those kids deserve to die," apparently referring to a spate of recent fentanyl deaths in Texas.
Alonzo has since denied those allegations.
Copyright 2023 KERA. To see more, visit
KERA
.