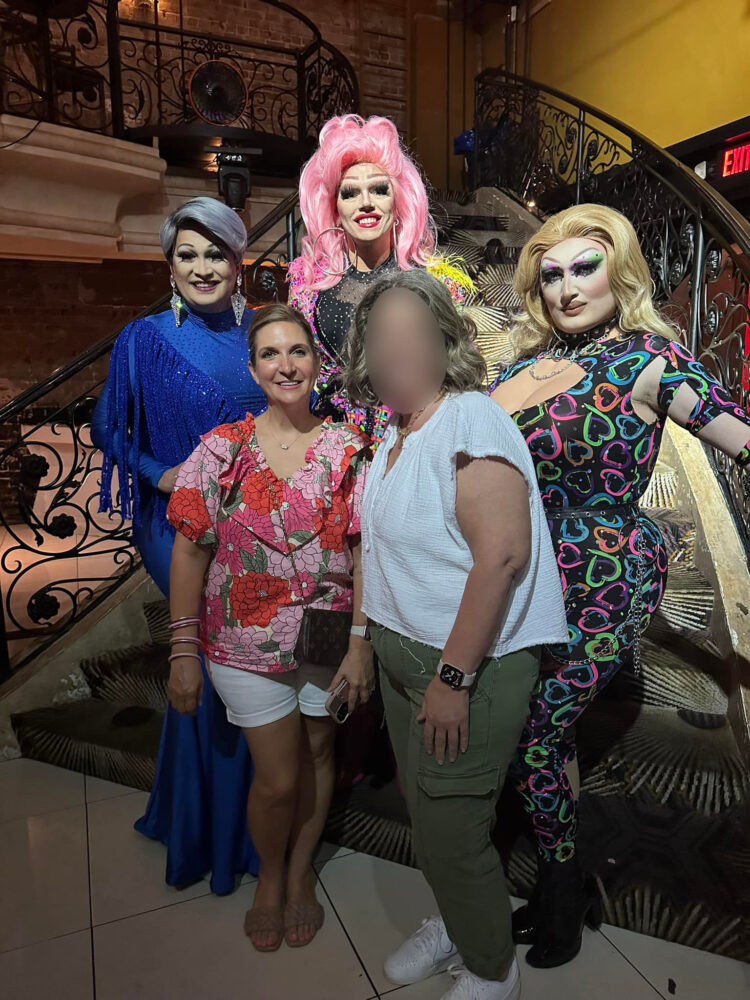 A teacher at a Houston-area Christian school says she and a coworker were fired after attending a drag show earlier this month and posting about the experience on social media.
Kristi Maris wrote in a Facebook post Monday that she was dismissed from her job of two decades for "attending a sing along show at Hamburger Mary's," a national bar-and-grill chain with a Downtown Houston location that features dinnertime drag performances.
Maris and the other teacher, who is not being named because the teacher has not publicized their dismissal, worked at First Baptist Academy in Baytown, according to a Tuesday report by Houston TV station ABC13.
"They told me because I went to this show and posted a picture I wasn't walking in a Godly manner," Maris wrote in her Monday post. "So that being said, please remove yourself from my page if this offends you, if you think this is unGodly, makes me a pedaphile (sic), or causes you to feel uncomfortable."
Maris and the other dismissed teacher did not immediately respond to social media messages Wednesday seeking comment.
First Baptist Academy, a private school for students in the seventh grade and under that's located at 505 Rollingbrook Dr. in Baytown, did not immediately respond to a voicemail and web message seeking comment.
A representative of the Hamburger Mary's corporate office said Wednesday the company had distributed a prepared statement about the matter to some media outlets but was declining to provide that statement to Houston Public Media.
Hamburger Mary's Houston location at 1008 Prairie St. created a GoFundMe page Wednesday for the two Baytown teachers and their families, with a goal of raising $20,000, and as of Thursday afternoon it had generated more than $1,300 in donations. The Houston location also is hosting an in-person fundraiser on Aug. 3, according to the GoFundMe page.
RELATED: Texas Republicans target 'life-changing' drag shows as Pride month comes to a close
The senior pastor at First Baptist Academy told ABC13 the teachers' dismissal was related to a violation of the school's operating policies manual, which states, "I will act in a godly manner and moral fashion at work, on Facebook and in community," according to the TV station.
Maris told ABC13 she had agreed to that policy but didn't realize she would be violating it by attending a drag show, in which men or women perform while impersonating and dressing like the opposite gender.
"They're entertainers," Maris told ABC13. "I would've never thought in a million years that this would happen. Never. We were in disbelief. We still are. We were heartbroken. We had relationships with parents and the kids, and I didn't even get to say goodbye to a lot of the kids."
First Baptist Academy says on its website that qualifications for teachers seeking employment at the school "begin with professing Christ as Lord and Savior and exhibiting a Christ-like lifestyle."